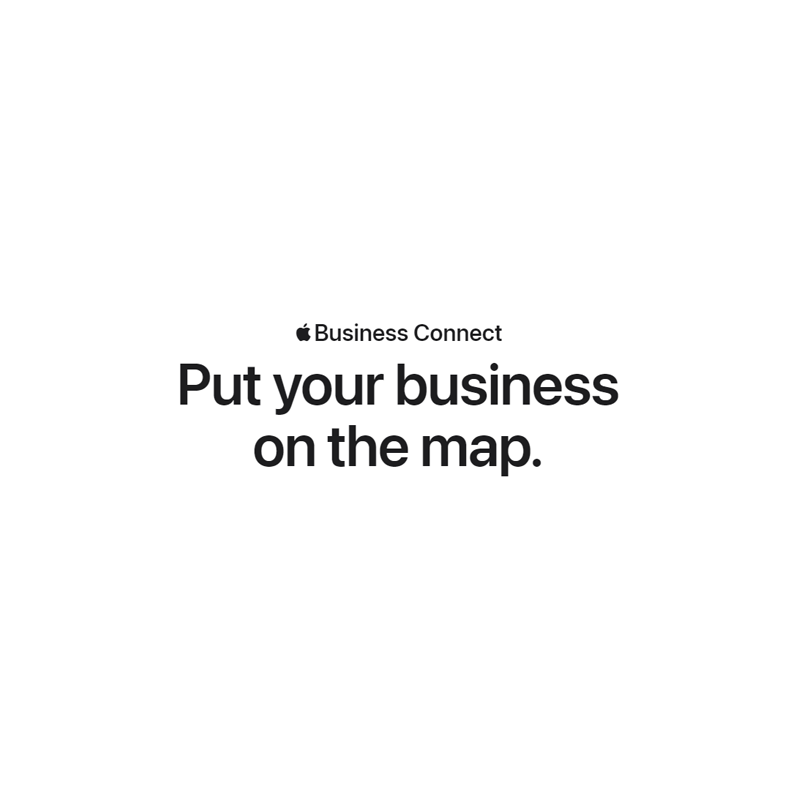 Google Maps is the most popular app for commuting, and Google My Business integrates extremely well with it.
With Google My Business, users are given the robust tools to edit and add information to their business profiles. And with its integration with Google Maps, businesses can reach a whole lot of audience.
And Apple, a fierce rival of Google, seems to not like that at all.
Because it's business after all, Apple announced a big update to Apple Maps, to allow users to add new photos, buttons and promotions to the app on business pages.
This is meant to encourage Apple Maps users to seek more than just directions, by offering new information and photos about business locations.
In other words, the Apple Maps update is made the product a lot more like Google Maps.
According to Apple in a newsroom post:
"The free tool allows businesses of all sizes to customize the way their information appears across Apple apps."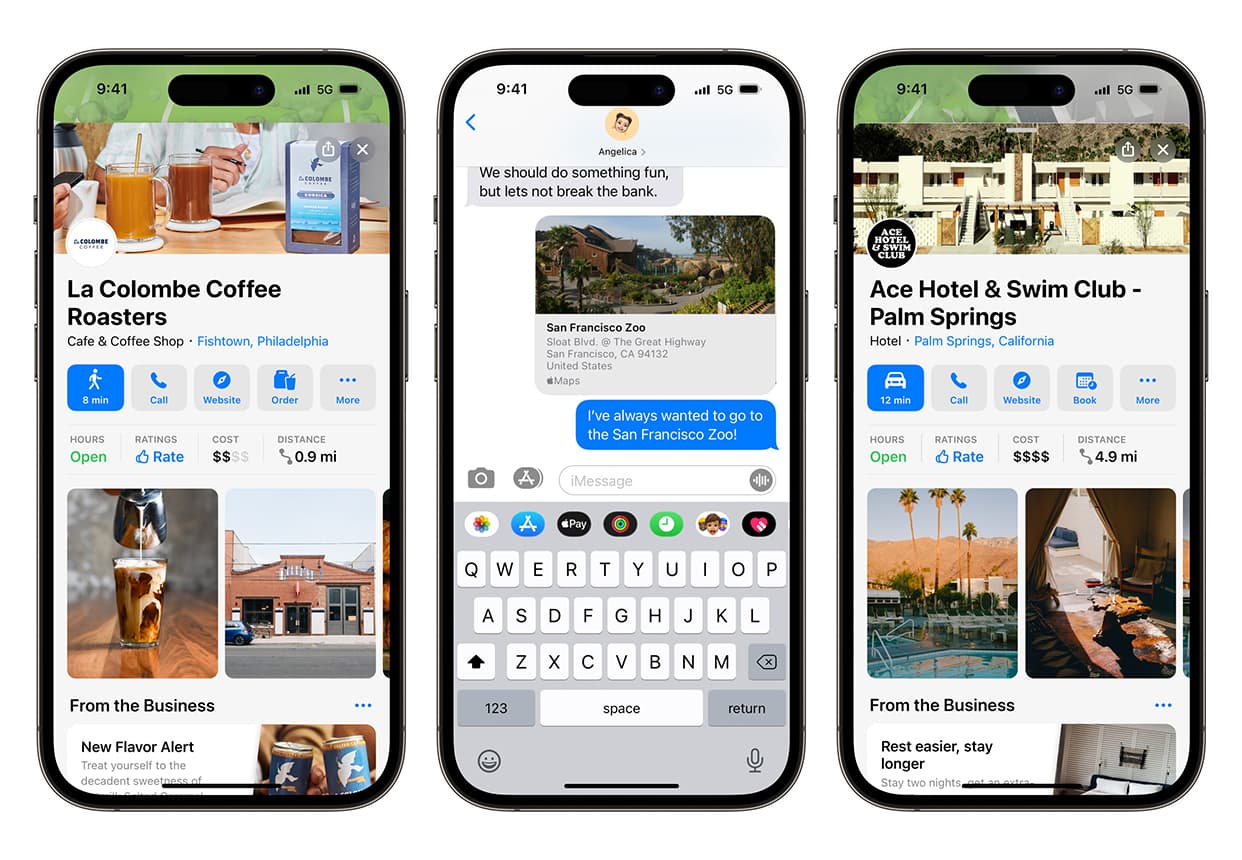 Credit: Apple
Apple calls the tool the 'Business Connect' feature.
What it is, is a free tool "that allows businesses of all sizes to claim their location place cards and customize the way key information appears to more than a billion Apple users across Apple Maps, Messages, Wallet, Siri, and other apps."
"We created Business Connect to provide Apple users around the world with the most accurate information for places to eat, shop, travel, and more," said Eddy Cue, Apple's senior vice president of Services, as quoted by Apple.
"Apple Business Connect gives every business owner the tools they need to connect with customers more directly, and take more control over the way billions of people see and engage with their products and services every day."
According to Apple, users of Business Connect can add and update things like photos and logos; inviting customers to take actions like ordering food or making a reservation directly from Maps; and presenting customers with special promotions.
Then there is the Showcases feature, which helps businesses present customers with offers and incentives, like seasonal menu items, product discounts, and more.
Businesses can use the Showcase section to update all of these information.
Business owners who wish to use Business Connect, can do so with their existing, or new Apple ID, from any desktop or laptop computer.
Once a business has logged in and Apple has verified their business, they can claim their location(s) and begin updating and personalizing their place card, all for free.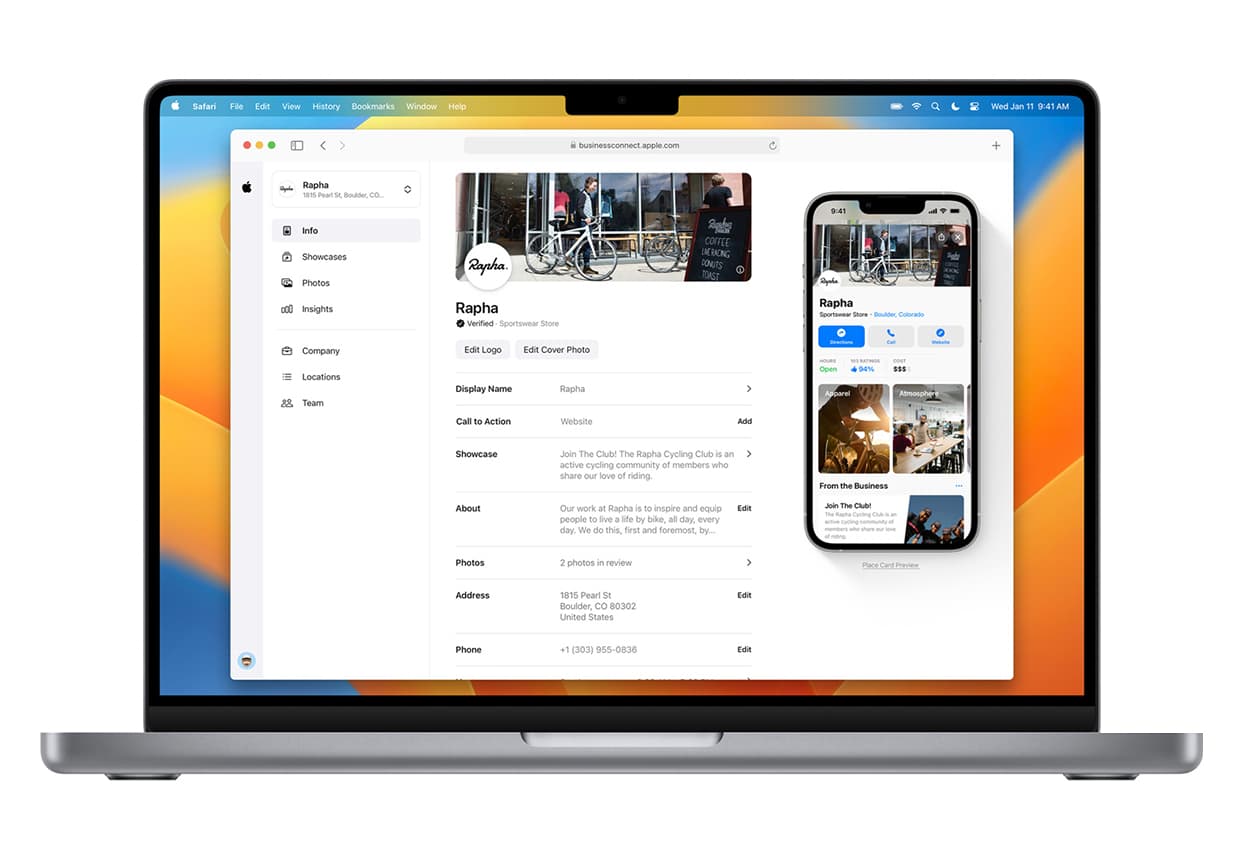 Credit: Apple
According to Apple, its Business Connect feature is designed with small businesses in mind.
With it, Apple offers them the very same access and ability to customize their digital presence as global brands.
By announcing Business Connect, Apple is complementing other Apple services designed to help small businesses grow and reach customers.
These include Tap to Pay on iPhone, which enables businesses to seamlessly and securely accept Apple Pay, contactless credit and debit cards, and other digital wallets through a simple tap to their iPhone, and Business Essentials, which is a subscription that brings together device management, 24/7 support, and cloud storage.
Users who have signed in to Business Connect, are presented with a dashboard that tracks metrics like how customers are landing on their Apple Maps page and what they're interacting with.