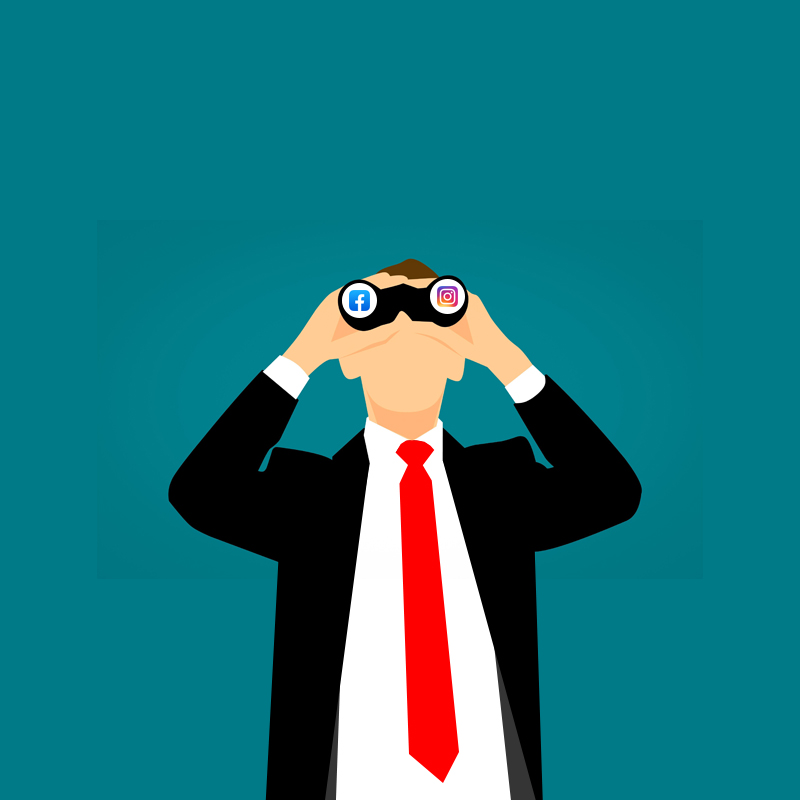 Facebook is the social giant of the web. It's on top of the food chain, and it's willing to do anything to keep its throne.
One of which, as it was again accused of doing what's it's not supposed to do, is by quietly spying on Instagram users through the unauthorized use of their mobile phone cameras.
This lawsuit follows media reports back in July 2020, that the photo- and video sharing app was accused of accessing iPhone cameras. And that it was capable of, even when the Instagram camera feature wasn't actively being used.
Facebook denied the reports and said that it was caused by a bug, which the company was fixing.
Facebook described this bug as a false notification, that is telling users that the app is accessing their mobile phone's cameras.
Facebook defended itself by saying that it doesn't surreptitiously activate either the camera or microphone.
"We only access your camera when you tell us to — for example, when you swipe from Feed to Camera. We found and are fixing a bug in iOS 14 Beta that mistakenly indicates that some people are using the camera when they aren't," Facebook said. "We do not access your camera in those instances, and no content is recorded."
In the complaint, filed in the U.S. District Court for the Northern District of California, plaintiff Brittany Conditi contends that it wasn't.
Conditi accesses that Facebook intentionally use Instagram's camera to spy, with her complaint saying that:
"By obtaining extremely private and intimate personal data on their users, including in the privacy of their own homes, [Facebook is] able to increase their advertising revenue by targeting users more than ever before."
"For example, [Facebook is] able to see in-real time how users respond to advertisements on Instagram, providing extremely valuable information to its advertisers."
In other words, Facebook is accused of collecting "lucrative and valuable data on its users that it would not otherwise have access to."
The complaint alleges that Facebook broke wiretapping and two-party consent laws in California, and claims that its failure to disclose its data collection practices constitutes a violation of the California Consumer Privacy Act.
It seeks class status, as well as damages, legal costs, and a finding that Facebook's alleged behavior was unlawful.
"Instagram is constantly accessing users' smartphone camera feature while the app is open and monitors users without permission, i.e., when users are not interacting with Instagram's camera feature," the lawsuit alleges.
The lawsuit also specifically notes that Apple's iOS 14 is a "game-changer" for privacy.
This is because the version of Apple's mobile operating system allows users to "see exactly how companies access and use their personal information" and which apps are using the camera or microphone in real time. It can even catch apps when snooping though the phone's clipboard.
In this modern digital age, social media, mobile phones and internet connectivity have become a must for many people.
And this is why people need to take care of their privacy, simply because failure to do so, can expose personal or even private moments to the public. Concerned people should take stronger measures than just relying on software and hope that it can do what it's supposed to do.
Back in 2016, it was (accidentally) revealed that even Facebook's founder and CEO Mark Zuckerberg put tapes over his laptop's webcam.