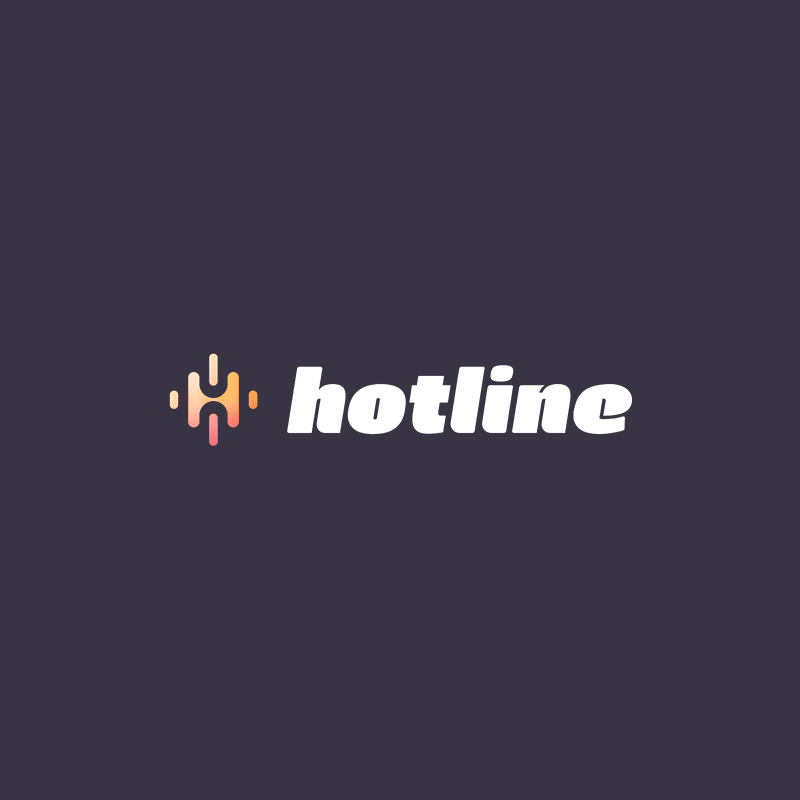 When there are leaders, there will be followers. That is especially true, especially when Facebook is around.
Clubhouse is the hype, and everyone is like jumping on board to be included in the exclusive and unique social media. Facebook as the largest social media the web has ever seen, is the 'leader' in terms of size. But it's not shy when it has to become a follower. And this time, it has launched a Clubhouse competitor it calls 'Hotline'.
With it, Facebook hopes to capitalize on the increasingly popular social media format.
Developed by Facebook's research and development division called NPE (New Product Experiment), Hotline that is initially launched in public beta testing, is a web-based app that could be described as a mix of Instagram Live and Clubhouse.
While Facebook blatantly copies Clubhouse to create Hotline, down to the appearance and interface, Hotline does have a few features to differentiate itself from Clubhouse and Twitter's Spaces.
Read: 'Spaces' From Twitter Beats Clubhouse, By Becoming The First To Have An Android App
For example, it allows creators so speak to their audience, who can then ask questions through either text or audio.
And unlike Clubhouse, creators can also opt to turn on their cameras for a session, instead of creating an audio-only podcast.
It should be noted that Hotline automatically records conversations.
This particular feature should be useful for some types of gatherings, such as podcast-style sessions. However, this eliminates the ephemerality and anonymity Clubhouse is known to offer.
Users can also opt to only listen in on conversations they want to hear, or become active participants.
Interestingly, users are at this time, asked to sign in via Twitter, even though Hotline is a Facebook-designed app.
At Facebook, Hotline's development is led by Eric Hazzard, who had previously developed the Q&A app tbh, which was acquired by Facebook back in 2017.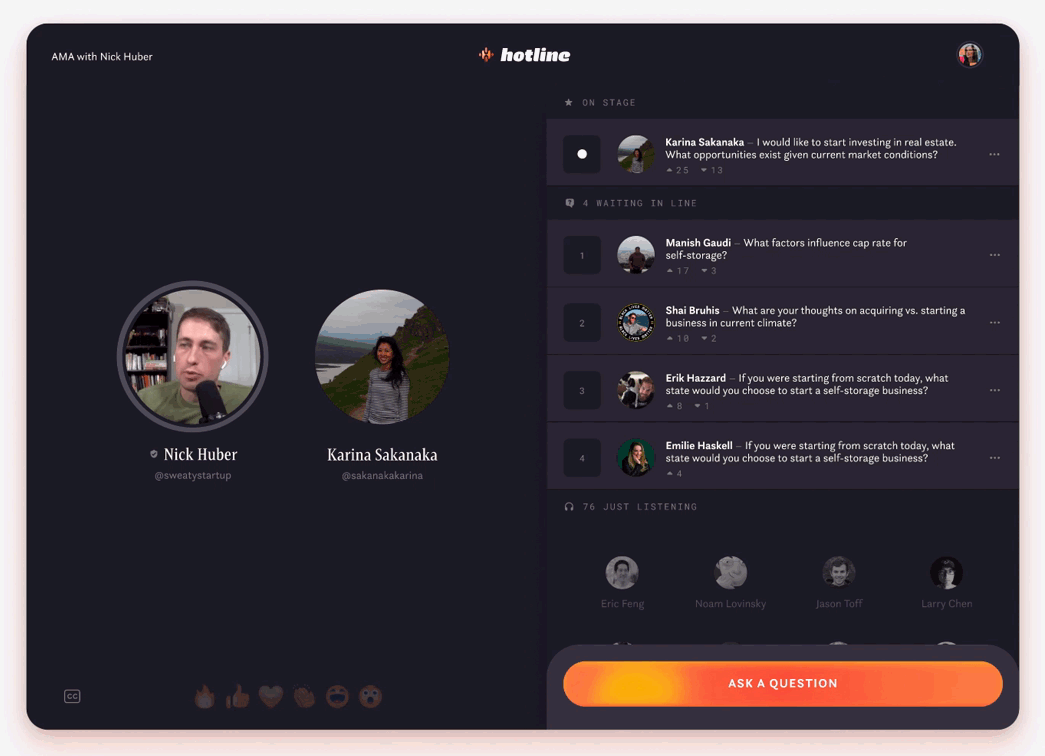 Credit: Facebook
This early version of Hotline has a more professional vibe than Clubhouse, which seems to be more casual and fun.
At this time, not all feature and functionalities are present, or appear to be working.
In this Hotline public beta, users can only type in their questions, join hosts "on stage," when it's their turn. Guests are represented by their profile icon, and are default to audio only when on stage. And as questions are asked, users can react with emojis.
As for the hosts, they have full control of the Hotline experience.
For example, they can remove inappropriate questions from the queue or remove people from their Hotline session.
At this time, or at least during Hotline's early days, Facebook employees are moderating the events and remove anyone that violates Facebook's Community Standards, Terms of Service, Data Policy or the NPE Team's Supplemental Terms.
And to make it have a head start when competing against Clubhouse, Facebook allows anyone to join Hotline for free, and have events without limit on audience size.
Credit: Hotline
To market Hotline, Facebook works with real estate investor Nick Huber.
Huber was the first to have publicly tried Hotline in a livestream.
According to Facebook, Huber represents those people who would like to expand their professional skills or their finances. In Huber's case, he talked about investments in the industrial real estate as a second income stream.
"We've been connecting people through audio and video technologies for many years and are always exploring new ways to improve that experience for people," a Facebook spokesperson said.
"With Hotline, we're hoping to understand how interactive, live multimedia Q&As can help people learn from experts in areas like professional skills, just as it helps those experts build their businesses,"
The social networking giant is not stranger to cloning products.
Previously, and famously, the social media has copied Snapchat's Stories and TikTok-like short videos to Instagram.