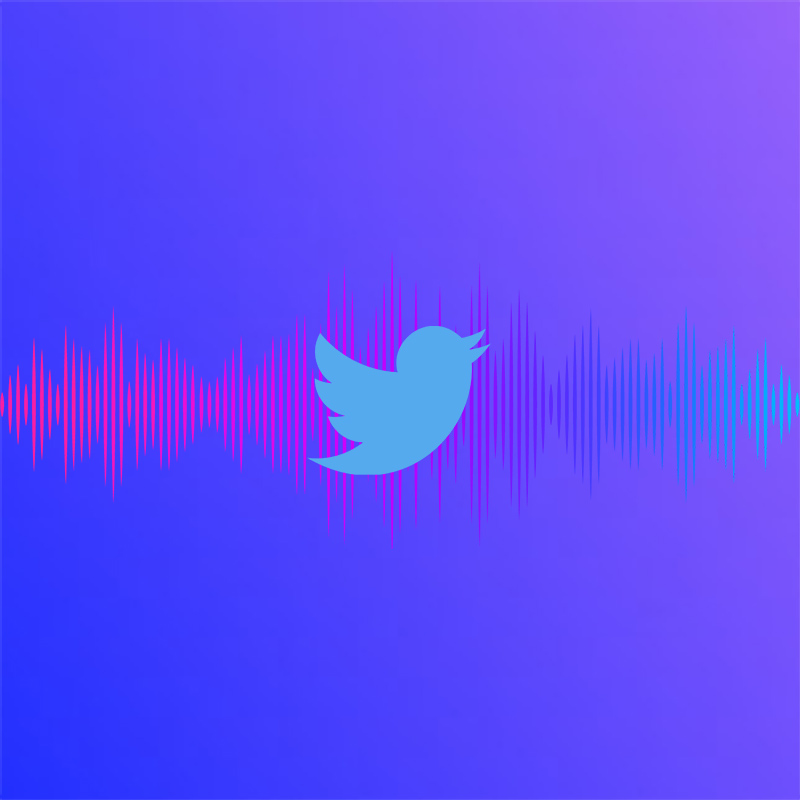 Clubhouse is the hype. With it, people can listen to each other like a phone call, with no professional editing, no sound effects, and no transitions.
In essence, Clubhouse is like a no structure podcast platform. But at this time, it has one huge drawback, and that it lacks an Android app. The microblogging platform Twitter, wants to take Clubhouse' s market share using what it calls 'Spaces'.
With it, Twitter is ready for the voice-only social media war with Clubhouse.
Spaces is meant to allow users to create public and private audio chat rooms on the microblogging platform, just like Clubhouse. First launched on December 2020, Twitter has been testing Spaces only with iOS users, also like Clubhouse.
However, Spaces gains an advantage because it becomes the first of the two to have an Android app.
Clubhouse is at this time, is still exclusive to only iOS users.
Read: Clubhouse, The Craze, And 1 Year A Unicorn While Still In Beta
Android folks, our beta is growing! starting today you will be able to join and talk in any Space. SOON you'll be able to create your own but we're still working out some things. keep your out for live Spaces above your home tl

— Spaces (@TwitterSpaces) March 2, 2021
Following Clubhouse, audio conversations on social media are all the rage.
Fueled by the 'COVID-19' coronavirus pandemic that is yet to end, and becomes even more prevalent, the audio-only styled approach was popularized by the fresh new concept of live "drop-in" audio chats where anyone can drop in and talk.
And Spaces here, is Twitter's take on Clubhouse.
Initially in beta, the Android app for Spaces only allows users to join and talk, but cannot create their own rooms just yet.
But still, if considering Twitter's reach and maturity in the social media sphere, Spaces makes a lot of sense for Twitter, a social media that is text-focused and hashtag-powered.
Spaces allows Twitter to branch out, by giving it the momentum previously introduced by Clubhouse.
And with its own Android app, Spaces beats Clubhouse to the punch with the major platform support, despite still lacking many features of its iOS counterpart.
"We're expanding to give more people a chance to join Spaces and listen in! Rolling out over the next few days, people with Android will now be able to join, listen, and speak in conversations over Spaces," Twitter has said in a statement.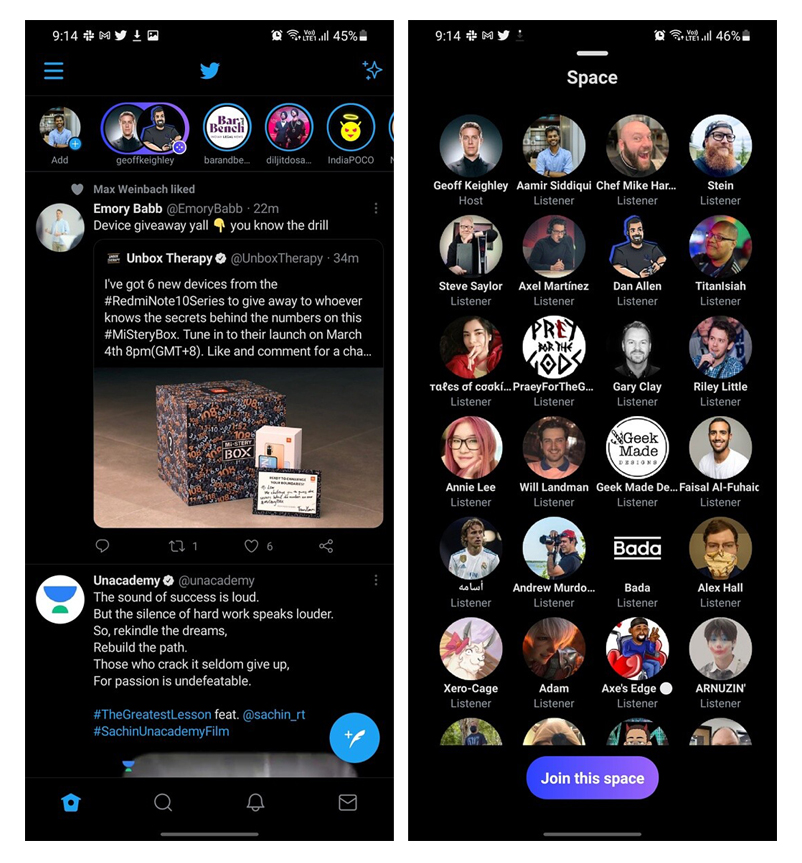 Twitter Spaces beta on Android. (Credit: Arol Wright/XDA-Developers)
Besides on iOS and Android, Twitter said that it is also considering in bringing Spaces to the web too.
This is just one of the many features that Twitter is still looking at, and experimenting.
Others include user interface changes that could make it easier to make use of different features, captions feature are also evolving, and improvement to accessibility to the platform, the company said.
"Keep an eye out for the purple aura in your fleetline and tap to join. You can also join Spaces via a link shared with you (via Tweets, DMs). People on Android can also use emoji reactions, view captions, and be invited to speak in a Space," the company said. "Other updates to come include the ability to see more of who's in your Space as well as naming your Space to add context for new joiners."
Announcing the launch, Twitter stressed that its priority was to build moderation, as its reasons for why it's taking a cautious approach in bringing the Clubhouse-like experience.
This suggests that Twitter also has monetization in mind, also for podcasters.
This should make Spaces much more appealing to Twitter influencers.
Previously, Twitter has competed with Clubhouse in other means, like for example, using its voice DMs and voice tweeting feature.