Dropbox is the popular cloud storage service, and here, it is experiencing a redesign for an updated look with even more app integrations.
With more people doing things through its cloud service, Dropbox sees it necessary to make its service more appealing to users of different taste. To do that, it's trying to make itself better suited for productivity, in order to make collaboration even easier.
First of all, users can not only preview files and see comments they've shared with others, as Dropbox starts allowing users to do other things, like editing images, sign PDF files using partner apps, right within their web browser.
There's also a shortcut to create new Google Docs, Sheets, and Slides - as well as Microsoft Office documents, and the ability to store shortcuts to web content with links to productivity tools like Trello boards, wiki pages, and news articles.
Users can also connect their Dropbox account with their Slack workplaces, Zoom's videoconferencing app and Atlassian, and easily share their files with other team members from the context menu.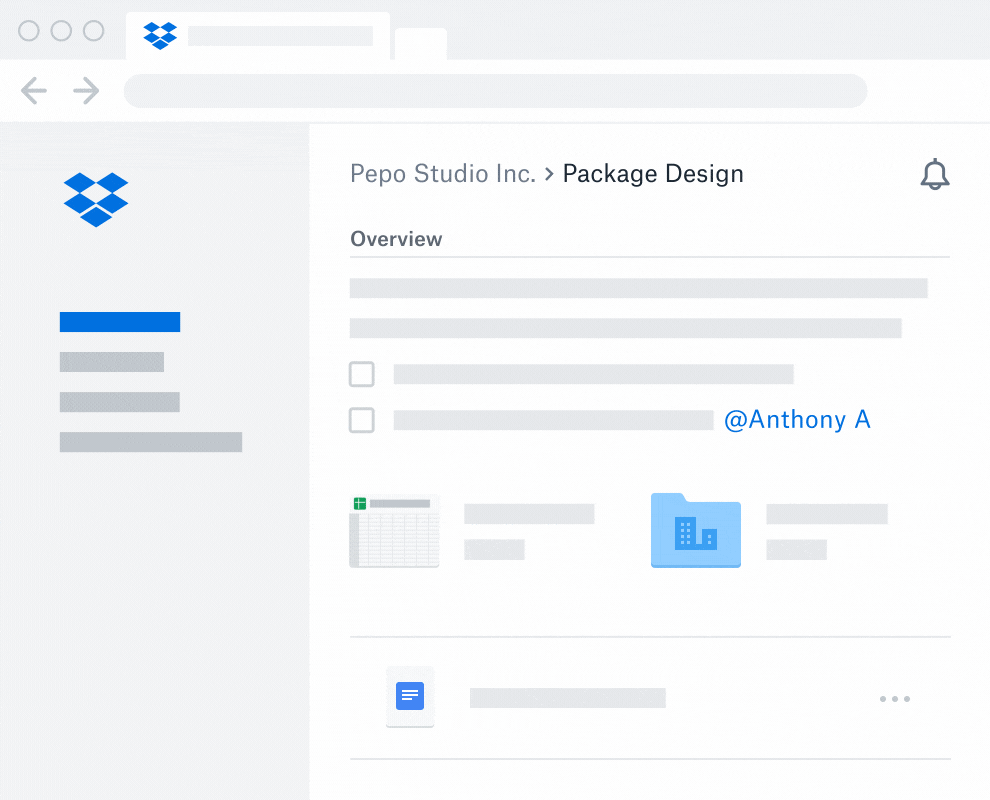 Then there is an improvement in the ability to organize and find files.
While using Dropbox's web app doesn't make files easily accessible, Dropbox's app allows users to pin frequently used files, and use the search bar to scout for files that are both locally synced and those stored only in the cloud.
There are also some added features for those who share storage items with teams.
According to the company's blog post, it's designed to be a kind of meta-platform that helps you organize your "work about work," but the highlight here is the ability to create and collaborate without ever leaving the Dropbox app.
And what seems to be certain is that, Dropbox's redesigned app wants to be the launchpad that allows users to do some light project management, without the help of the original dedicated tools.
Dropbox has long been living quietly inside file managers built by operating-system companies, and this had "served us well," once said Dropbox CEO and co-founder Drew Houston.
Like its competitors, Dropbox used to be a simple concept that boasted a folder to represent users' computer that seamlessly syncs with its cloud storage, meaning that users will always have a backup of their files in the cloud, and an easy access to them, with easy ways to share them.
But Dropbox has grew far beyond just a simple cloud storage.
With more than a half-billion users and 400,000-plus business teams, Dropbox's ambitions have grew significantly larger.
In order to become the collaborative tool of choice, Dropbox is improving itself to be more capable for competing with heavy-hitters like Google Docs, Microsoft Office, Slack, Salesforce, Trello, and Zoom. But instead of creating its own feature from scratch, it rather allow those competitors to be unified into its own Dropbox desktop app.
This integrated workspace is considered the biggest user-facing change in the company's history.
Initially, the redesigned Dropbox app is available as an "early access" program for Windows and Mac users.