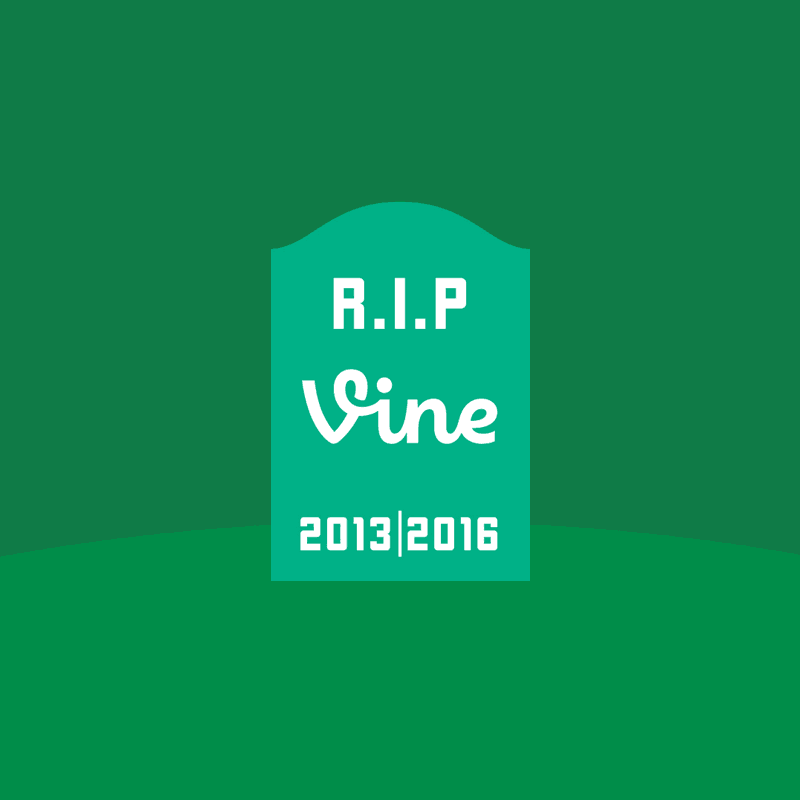 Vine was a video hosting service that allowed users to share six-second-long looping video clips. It pioneered a new style of short-form clips for social media. But Twitter is killing it, so it should be dead. However, the legacy continues.
On January 17th, 2016, Twitter is turning the video platform into a recording app for tweets. It is called Vine Camera. What Twitter did, was to at least keep one of Vine's aspect alive by looping videos that are under 6.5 seconds.
Vine Camera is a recording app where looping videos can be uploaded. But instead to Vine, the clips will be uploaded directly to Twitter.
January 17th is also the last day users can download Vine and save their favorite six-second clips and comments they've made on Vine before Twitter finally put the last nail on its coffin. Twitter is keeping Vine.co online as an archive for old videos, but users won't be able to add new clips anymore.
Don't forget you'll still be able to watch Vines on the web! ?? Stay tuned for the Vine Archive.

— Vine (@vine) January 17, 2017
The company has announced this back in October, saying that it would kill Vine as part of Twitter's restructuring - a shift that came after Twitter redefined itself as a media company by pushing more video, and how it sees itself as a 140-character platform.
So Vine may now be pronounced dead. But now it's legacy somehow continues.
Today's app update, the Vine Camera, lets you keep making Vines & posting them to Twitter, where they now loop!

— Vine (@vine) January 17, 2017
Twitter acquired Vine for an estimated $30 million in 2012 as its first 6-seconds window of life. But as time passed, the company struggled to take full advantage of the popular service. Meanwhile, rival platforms such as Facebook, Instagram, and Snapchat have all expanded their video offerings.
Vine that was indeed popular, started to drag Twitter' feet, leaving the microblogging site no choice but to shut it down.
Vine Camera is something that Twitter sees as a solution to ease the pain for those dedicated Vine users. The part of the joy of using Vine was discovering new contents in a short format.
To make the shift easy for users, Vine has posted a "Frequently Asked Questions" page about the switch to Vine Camera. The list instructs users on how to download their past clips, and it notes that Vine has also created a feature that allows users to follow all of their favorite Vine creators on Twitter.
And for a farewell, Vine's Twitter account posted a fitting goodbye to its users. The post featured Vine user Peaches Monroee's viral "eyebrows on fleek" clip. Vine added a message that said: "You were all, truly, on fleek."