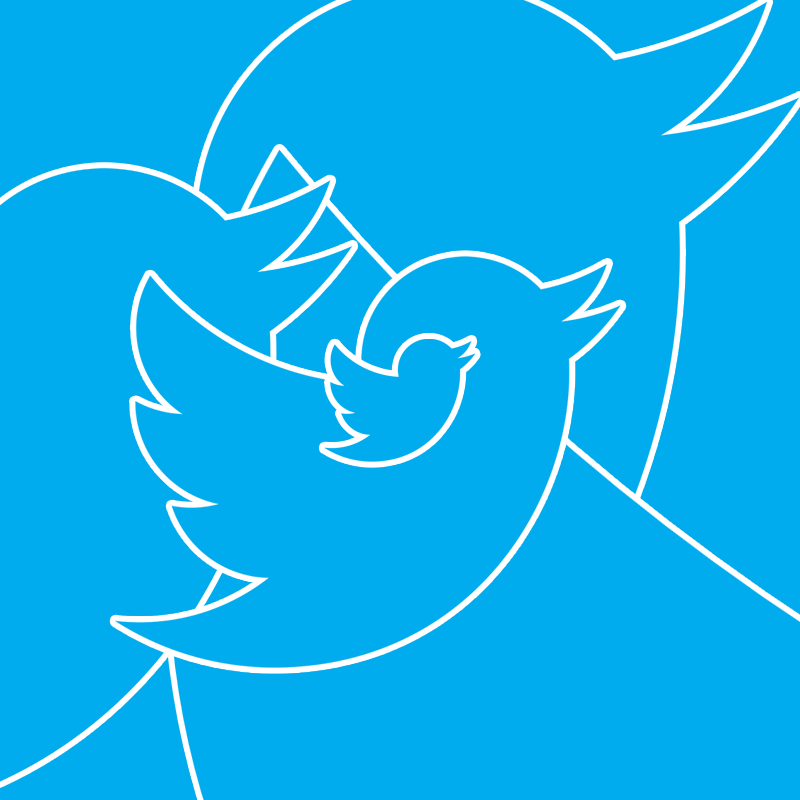 The microblogging platform Twitter is adjusting itself to the changes that happened on the social media sphere and on the web in general.
First of all, it has updated its terms of service and privacy policy to clarify how the platform controls user data. While the privacy policy is to comply with the European Union's new General Data Protection Regulation (GDPR), which is designed to make the company's privacy policies and terms of service easier to understand, they are meant to be applied worldwide and not just limited to the European Union.
"Twitter's purpose is to keep the world informed by serving the public conversation," said Twitter's Data Protection Officer Damien Kieran.
"We work hard to build a great experience for people Tweeting, and seeing Tweets all over the world, and protecting the privacy of the people who use Twitter every day. We believe you should know the types of data you share with us and how we use it. Most importantly, you should have meaningful control over both."
Twitter is just like any other social media networks on the web. It's public, and tweets can be seen by anyone in the world.
The company said that it indeed collects personal information from users, which include the devices they use, IP addresses, and more, in order to target those users with relevant tweets, ads, events, and also people to follow.
"In addition to information you share with us, we use your Tweets, content you've read, Liked, or Retweeted, and other information to determine what topics you're interested in, your age, the languages you speak, and other signals to show you more relevant content," wrote Twitter on its updated privacy policy.
And here with the updated privacy policy, Twitter is becoming more transparent, giving users more control of their personal information. The option to control this is available on users' account setting under the privacy and safety category.
Facebook has also updated the policies it use when collecting data from its more than 2 billion users who use it every month.
The next thing Twitter is tweaking, is how developers can access its API, and also some changes related to TweetDeck.
Following Facebook's Cambridge Analytica scandal, Twitter wants to make sure that it won't be dragged down the same hole Facebook is experiencing. While the platform's fight against bots, trolls, harassment, cyberbullies and fake news is still consistent, Twitter isn't taking any chances.
According to figures published by the company, 142,000 apps that account for 130 million tweets, have had their API access revoked. As a result, Twitter managed to lower the percentage of users using TweetDeck creating junk posts by 90 percent.
This strategy is in line with what it has done in February, where it stopped allowing automated mass retweeting.
The company has also been open and looking to crowdsource suggestions on how it can improve trust and safety, and reduce abuse and spam.
And finally, Twitter seems to have achieved stable profitability.
On its Q1 2018 report, and for the second quarter in a row (and the second time ever), the company posted a profit. The company brought in profit of $61 million on $665 million in revenue, or a jump of 21 percent on revenue it posted the same quarter in 2017.
This was attributed to the rise of active users (about 3 percent increase over the same quarter in 2017), more advertising options, and also better executed marketing strategies.
However, investors weren't that happy. This is because Twitter warned them, saying that it's revenue growth rate might be temporary.
Here, beyond its personal desire to be a better place for users and the overall web, Twitter is trying to address its issues one by one. Social media sites have been known to have huge roles in delivering information. And in Twitter's case, the company is hoping to get a few steps up in advantage by making its platform a safer and nicer place.
"Our systems continue to identify and challenge millions of suspicious accounts globally per week as a result of our sustained investments in improving information quality on Twitter," said Twitter.