It was just a passionate, but tipsy encounter between two friends of the opposite sex, who managed to quietly snuck out of a busy pub for cigarettes, before things got a bit steamy.
Not quite out of the ordinary, or a headline grabber, before Prince Harry revealed that it was him.
In his memoir, Spare, Harry mentioned an "older woman" who treated him "not unlike a young stallion."
"Quick ride, after which she'd smacked my rump and sent me to grace. Among the many things about it that were wrong. It happened in a grassy field behind a busy pub," he wrote in the book.
The particular part of the memoir has become one of the most talked-about passages in the bestseller book, which triggered a global guessing game as to who the woman might be.
But the guess is now over, when Sasha Walpole, a digger driver, reveals to be the mystery horse-lover.
Sasha claimed to have had that "passionate" five-minute sex session with the duke behind The Vine Tree pub in the Wiltshire village of Norton.
Sooner than later, Sasha became one of the most talked female, particularly in the UK and Australia.
Read: The Accuracy Of Prince Harry's Memoir 'Spare' Disputed By People On The Web Because Of Some Mistakes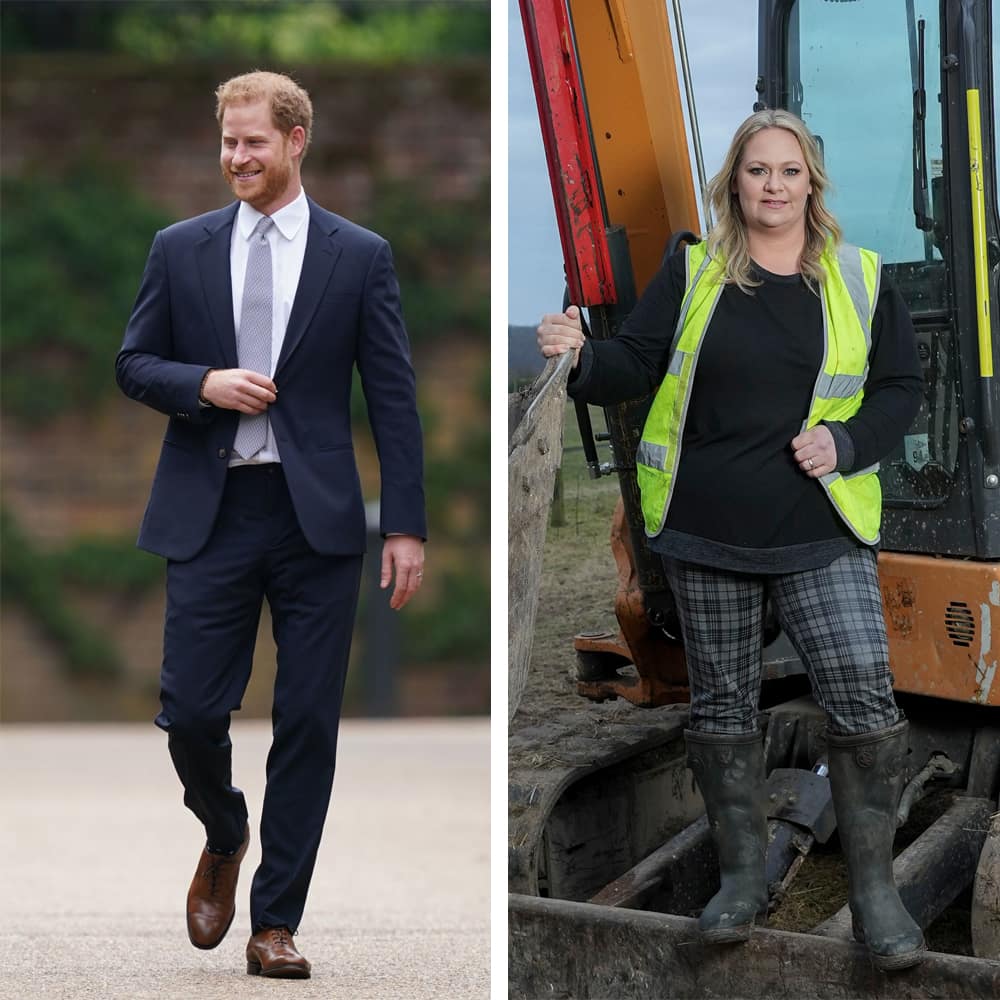 Prince Harry (left), and Sasha Walpole (right), two years his senior.
"I'm the older woman who took Prince Harry's virginity," she said.
Sasha, a mother-of-two, reveals that it was actually the prince who made the first move. It was Harry who planted a kiss after asking her to go outside for a Marlboro cigarette.
"Should we go for a smoke?" the prince asked.
"He started to kiss me," Sasha remembered, adding that "it was passionate, intense. We both knew. It went from a kiss on to the floor pretty quickly."
After that, the two who have ended up climbing over a fence and crept into an adjacent field to shield themselves from sight, made love.
This "inglorious episode" happened during Sasha's 19th birthday party, which was celebrated between her close friends at the pub.
"I remember at the Vine Tree we played spin-the-bottle. The dares would be things like having to kiss someone. It was teenage stuff," Sasha remembered. "Harry kissed a couple of people but I avoided that because it was a bit awkward as I think he quite liked a friend, Emma Lippiatt."
The thing is, at that time, Sasha wasn't happy, one day before the party, and also during the party.
it was Harry who cheered her up, before things turned too sour for her.
"It was more extreme than anything he would usually do - he was clearly thinking, 'This is crap, let's cheer Sasha up.' It was his way of saying, 'You're going to be fine, let's lift the mood.'"
"Harry was a friend and knew I was gutted and upset. So when the girlfriend rocked up, he knew how I was feeling. He didn't give me a hug - instead he brought me shots."
The two drowned themselves with about five shots of tequila, a Baileys and a sambuca on a black tray.
"We downed them between us. Shot by shot. This was halfway through the night, about nine o'clock-ish, I reckon," she said.
Sasha lost it pretty quickly, partly fueled by her mood, her teenager hormones that kicked in, and alcohol.
According to Harry's memoir, this happened when he was 17 years old. But according to Sasha, who is two years Harry's senior, Harry was still a 16-year-old Eton schoolboy, back in 2001.
She said that Harry used to drink bottles of Sol or Corona, but wasn't able to buy his own beers because he was under the legal drinking age at the time. But despite his young drinking age, Sasha said that she never saw the prince "really drunk" or "falling over."
"We'd all buy each other drinks but I can't ever remember them going up to the bar. Harry was underage too, we all knew his age, so fake ID would not have worked."
Young Prince Harry, and young Sasha Walpole (second from left), with their mutual friends
During the short love-making, Harry's bodyguard was already out hunting for him in a borrowed Ford Fiesta, unknowingly that the person he was tasked to protect, was hiding right around the corner, cushioned by the ankle-length grass.
"My friend Bryony had ended up in her 1.1-litre blue Fiesta with one of the back-up security guards on a Harry hunt." she said.
"It was instant, fiery, wham bam, between two friends. It was sparky because we shouldn't have been doing it. He wasn't 'Prince Harry' to me, this was Harry, my friend, and the situation had got a little bit out of control. It felt naughty, I suppose, in the sense that it shouldn't be happening."
However, recalling her close encounter with the prince, Sasha said that Harry had "no virgin vibes."
"We didn't set out to do it. It wasn't premeditated and I didn't know he was a virgin. There were no virgin vibes. He seemed to know what he was doing. It was quick, wild, exciting. We were both drunk. It wouldn't have happened if we weren't."
"I realized, thinking about it the next day, that he had been a virgin," she said. "I hadn't known him to have slept with anyone and, obviously, I'd been hanging around with him for a few years. At the time, I just didn't think it was a 'thing.'"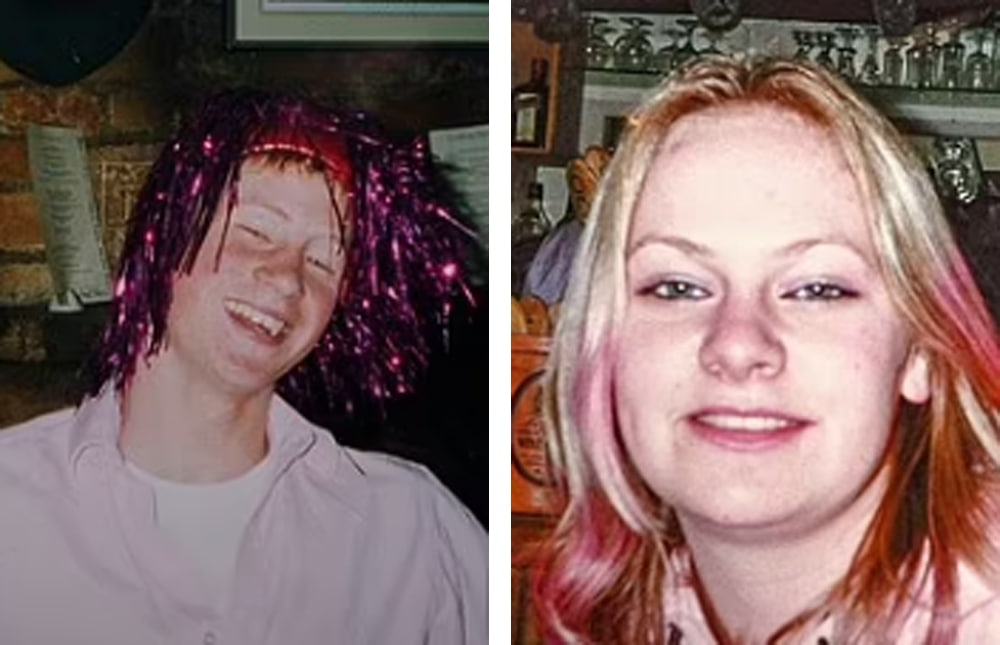 Young Prince Harry, wearing a pink shirt, and young Sasha Walpole, on the day of the encounter.
In Spare, Harry said that it was "a quick ride, after which she'd smacked my rump and sent me off to graze."
Sasha laughed at this.
"I don't mind him saying that because it isn't really very glorious, is it? We were drunk and having sex in a field."
"It's his sense of humor. [We were part of] a massive horse scene and the slap happened in a horsey context, the book is a funny interpretation of that. His description is accurate – the real shock when I saw what he'd written was how true it was. That's what took me back the most. I'm not offended," she said.
"Afterwards I did grab his bum and give him a slap. I gave him a little squeeze as well. He had a peachy bum. I don't know about the stallion thing; I think that was more to do with the fact that I worked with horses."
Sasha also recalled that Harry didn't allow her to finish, but Sasha couldn't blame the young royal family member.
"To tell the truth, he didn't make sure I was happy. He was young. It's not until you are older you understand that stuff. It really was just a moment of passion."
It was only after they were done, and snapped out of it, that they panicked.
"Afterwards there was the realization, 'S***! What are we doing? Where do we go from here?' I don't remember us kissing, it was just 'Okaaaaayy!"
They realized that Harry failed to appear during closing time, and that his security should be looking after him.
In order to keep this a secret, they went opposite ways.
"We got up, put our clothes back on and agreed we had to go in separate directions back to the pub which, in hindsight, probably made it more obvious. If we'd only gone for a cheeky cigarette, we would have returned together. We had only been gone about 15 minutes in total - but it was long enough for his security to start worrying."
"I went back over the fence into the beer garden. My friends saw me and started laughing. I didn't have my belt on and it's kind of obvious when you come back a bit dishevelled from a field."
It was only a while later, that Harry's security found him down the road.
At that time, Harry was hiding in a red telephone box, according to Sasha, presumably calling his security from there.
"I don't know, the mobile signal wasn't always dependable - it still isn't," she said.
At that time, Sasha was wearing a black top and a black jeans, whereas Harry wore a pink shirt, jeans and boxer shorts.
Sasha said that during sex, when she took off her jeans, her belt came loose and that she had to return to the field the next day to hunt for it.
Sasha was drunk when she had sex with the prince, but the next day, it wasn't hard for her to find the spot.
"It was pretty easy to find the spot - because my belt was there!" she said, when she recalled revisiting the field with her friend, Bryony.
The Vine Tree pub. Behind the building, lies a field, which since 2001, becomes the witness of a particular passionate love encounter.
"I wasn't thinking, 'I have had sex with Prince Harry,' it was, 'Oh God, I've just slept with Harry," she recalled. "It is a bit cringy if you have slept with a friend. You've overstepped a line. Broken the Friend Code."
It was unfortunate for the the two friends, because after the encounter, the two indeed ended their friendship.
From being regular hangout and drinking partners, the pair never texted, spoke or saw each other again.
"Harry and I never texted or rang each other after that. I didn't mind. I wasn't embarrassed.
"Was I disappointed he didn't ring? No. It was circumstances, we weren't going out, we didn't need to ring each other."
"Your friendship circles change, your circumstances change. That's what happens when you are young: you grow up," she said.
At the time of their encounter, Prince Harry was still devastated by the death of his mother Diana, Princess of Wales, which happened in 1997, or just four years earlier.
And as for Sasha, she was single, after she her boyfriend dumped her a month earlier.
She was unconcerned about becoming pregnant from the encounter. Despite Harry didn't wear condom or discuss any protection with her, Sasha was unconcerned because she was still on the Pill following the end of her previous relationship.
"It doesn't feel odd to think I once slept with a Prince in a field,' she laughs. 'After all, I've known what I did for the past 21 years," she said.
With the speculation now over, people started searching for Sasha Walpole's name, and that ever since, people created forum threads to discuss the particular intimate moment, finding out her social media profiles, and also family members.
Sasha is much younger than most of the women whose names were suggested in the frenzy of speculation about her identity.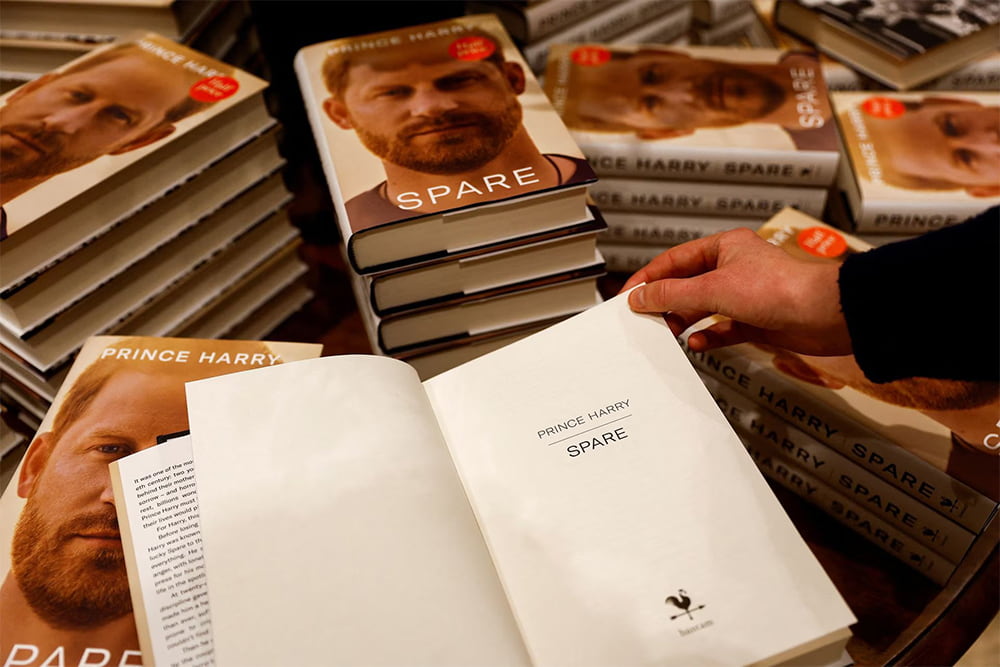 Prince Harry's autobiography 'Spare' displayed at Waterstones bookstore, in London, Britain January 10, 2023. (Credit: REUTERS/Peter Nicholls)
"I kept our secret for 21 years [...] why couldn't Harry warn me he was about to tell the world?" she said, recalling that she almost fell off her sofa when her "spontaneous and sparky" love-making escapade with the prince became headline news, after she found out about it from a friend on messaging app WhatsApp.
"I was shocked, and feel like he has brought this to my door," said Sasha in an interview.
"I don't understand why he went into such detail. He could have said he lost his virginity and left it at that. But he described how it happened, in a field behind a pub. That's fine if you're not the other person involved. But if you're me, then you suddenly feel as if your world is getting a little bit smaller. He has done this to my privacy."
She thought she could keep this under wraps, but she was wrong.
"I am in this situation because Harry has put it out there."
"I was going to keep my head down and not talk about it. If it wasn't in the book, none of this wouldn't be happening," she said. "I can sit quietly and hope it goes away, but then it is like a ticking timebomb, and you're looking over your shoulder."
So here, Sasha only did what she had to do.
In the world where people communicate through social media, the way Harry was so specific in his memoir, means that it was only a matter of time before the world comes hunting her. So before the world comes invading her, Sasha through that by revealing her version of the event first, she would be able to control the flow of information.
Sasha Walpole and the Miss Piggy doll Harry gave her before their love encounter.
After Spare became one of the fastest-selling book, and following the fact that the world now has its eyes on her, Sasha is selling a toy that King Charles III's younger son allegedly gave before their outdoor love making.
The "older woman" who claims to have taken Harry's virginity when he was a teenager, is auctioning off the cuddly Miss Piggy doll Harry gave her that night.
The doll is dressed in a pink and orange tropical outfit, and it is stuffed with tissues that Harry allegedly put into its bra.
Harry won the prize at Thorpe Park, Surrey, and gave it to Sasha, alongside a card he inscribed that said: "loads of love, Baz" - which was his nickname at the time.
According to reports, the proceeds of the auction are set to go to the victims of the earthquake in Turkey and Syria, with a death toll currently standing at more than 50,000 people.
"The earthquake happened the day after my story came out and I remember thinking how much more important this was than who had or hadn't slept with a prince. I thought auctioning this bit of cheeky Royal memorabilia could be my way of helping out," she said.
"I thought auctioning this bit of cheeky Royal memorabilia could be my way of helping out."
"Miss Piggy had been living quietly up in my attic for 20 years, so hopefully someone can give her a new lease of life that befits her colorful outfit and story."
"To me it was just a stuffed toy given to me by a friend. But I hope it raises a lot of money for a good cause."