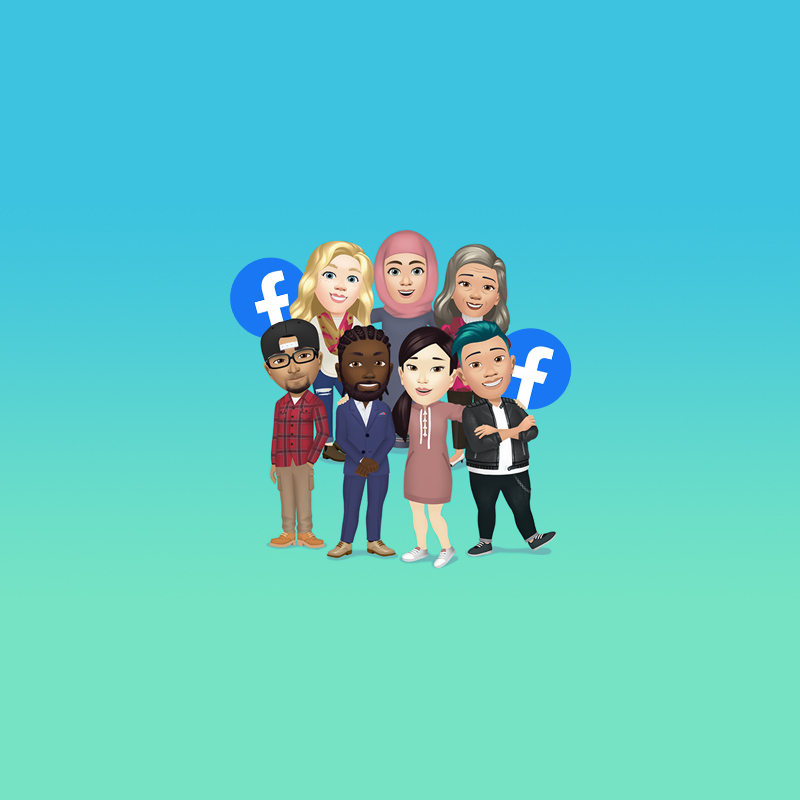 People have seen it coming, but it took a while before Facebook is really ready to launch 'Avatars'.
As a direct take on Bitmoji, Facebook's Avatars are simply personalized avatars. With the feature, Facebook users can create a representation of themselves in the form of Stickers they can share in Facebook Stories, comments and more.
With youngsters are kind of preferring Instagram over Facebook, there should be something to entice them to come back, or at least to also use Facebook's core app.
And Avatars here are aiming to do just that.
Avatars are designed to include playfulness to the complicated social media network.
Initially, the feature is made available for users in the U.S..
According to Fidji Simo, the head of the Facebook App, on her Facebook post:
"So much of our interactions these days are taking place online, which is why it's more important than ever to be able to express yourself personally on Facebook. Avatars enable you to share a range of emotions and expressions via a digital persona that's uniquely representative of you, so we're excited to bring this new form of self-expression to more people around the world."
Having to meet more than 2 billion of users, Facebook has made Avatars prepared for the diversity.
"There are so many different ways you can use your avatar including in comments, Stories, Messenger—and soon text posts with backgrounds, too," said Simo, adding that, "with so many emotions and expressions to choose from, avatars let you to react and engage more authentically with family and friends across the app."
To create an Avatar, Facebook users can simply to Facebook or Messenger comment composer, to then click on the 'Smiley' button, to then click on the sticker tab.
Here, they can click on the 'Create Your Avatar' to create one they want.
Users can also access the Avatars creator from Bookmarks in the Facebook app. To create one, users can visit Bookmark, click 'See More' and select 'Avatars'.
The third way is to directly tap on a friend's avatar shared on Facebook.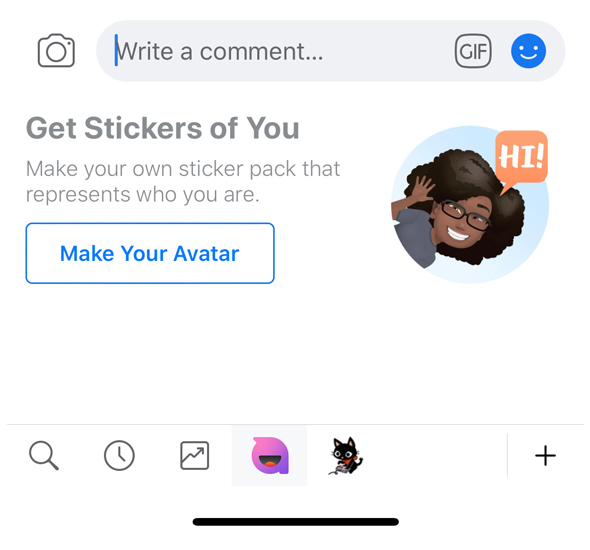 Facebook Avatars feature was first introduced in 2019 for users in Australia, New Zealand, the United Kingdom and Ireland, before Facebook expanded it to Europe and Canada in 2020.
The social network tends to pick only the good ideas from competitors, just like this one.
Just lke Bitmoji or Apple's Memoji which Facebook again blatantly copied, Avatars offer a way for users to express themselves through a virtual lookalike (or whatever character they feel like creating).
Facebook has seen a surge in usage during 'COVID-19' coronavirus pandemic and stay-at-home orders around the globe, even to an extent that it was almost experiencing a melt down, according to founder and CEO Mark Zuckerberg.
And with Avatars, Facebook wants to make sure that it Avatars can represent the diversity of its billions of users.