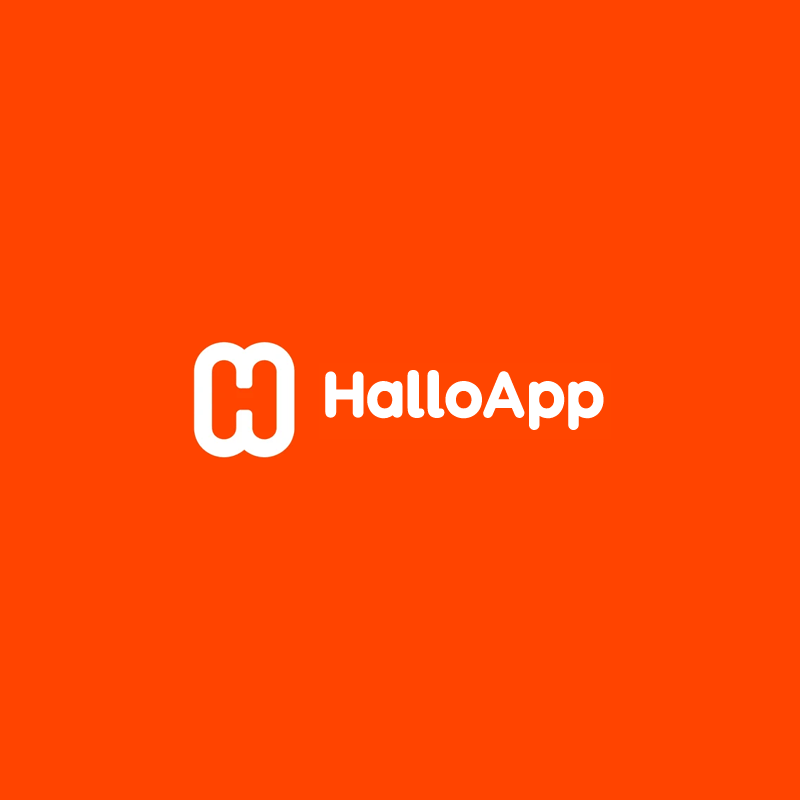 If the internet is a universe, where smaller products orbit larger products, Facebook would be at the center.
As the largest social media network around, it's also the owner of the most popular image- and video-sharing platform Instagram, and the most popular messaging app WhatsApp.
Besides that, it also owns the virtual reality company Oculus, and the more-complex messaging app Facebook Messenger.
In all, Facebook is the biggest.
But also the "baddest" of them all, at least according to some people.
In the world where people can use social media for anything between socializing and for politics, as well as spreading fake information and harass others, social media is under scrutiny. And when data is so abundance that security and privacy have become increasingly difficult to attain, it's easy to spot Facebook as the biggest source of the mishaps.
And this time two of WhatsApp's earliest employees have gone ahead and launched an anti-Facebook private social network called 'HalloApp'.
Social media today is a digital mall.

Blinking red notifications. Infinite scrolling feeds.

Ads. Bots. Likes. Followers. Influencers.

Instead of building tools to bring people together, these tools have torn people apart.

Is this really the best we can do?

— neeraj arora (@neerajarora) July 19, 2021
The two employees behind the app are Neeraj Arora and Michael Donohue.
Both Arora and Donohue were working for WhatsApp, before and also after the Facebook acquisition. Arora, who was WhatsApp's Chief Business Officer left in 2018, while Donohue, WhatsApp's former engineering director, left in 2019.
Social media has turned into a "digital mall," said Arora.
To counter the trend, HalloApp is unlike Facebook.
In fact, it's a lot simpler than Facebook.
At a glance, it's like a mix of the now-defunct social media Path, and WhatsApp.
HalloApp borrows Path's approach as a "private social network," and adopts WhatsApp's strategy for its way in offering messaging and having end-to-end encryption for security.
HalloApp highlights only a few features, at least at this time. But the thing is about this social media, is that it is based on real-relationship network, has no ads, no Likes, and no followers.
"Where you hoped to have meaningful conversations, instead you found yourself falling down the rabbit hole of blinking red notifications and an algorithmic feed of meaningless content," wrote Arora in a blog post, highlighting the pitfalls of algorithm-driven feeds.
"No ads. No bots. No likes. No trolls. No followers. No algorithms. No influencers. No photo filters. No 'feed fatigue.' No misinformation spreading like wildfire."
HalloApp's interface is pretty simple – and by some extent, barebones, right now. The app is divided into three tabs – the Home feed, groups and chats.
While Groups and chats are self-explanatory, the Home feed is where posts from users' friends and family show up.
Arora describes it as such, taking aim at virtually most of the major social networks out there.
"Our vision at HalloApp is to build a simple, safe, private place for people to connect and share what matters — with the people who matter most," he wrote in another blog post.
"Social media, as it stands today, makes sharing real moments with real friends impossible. We believe this is a massive problem, and it's time to get real."
HalloApp on iOS.
Social media networks boast their number of users. The reason they can have huge number of users, is because they allow anyone to join for free.
To eliminate the cost and earn revenue, social media networks show ads, besides using other lesser known business model.
HalloApp uses the same approach, as it is free for anyone to join.
But unlike Facebook and others, it has no ads.
All online ads on major social media networks use trackers, which collect vast amount of user information.
Because HalloApp doesn't have ads, it has no needs any sensitive data.
Arora went on to explain that unlike other social networks, HalloApp believes that privacy is a fundamental human right. This is why it uses the individual's phone address book to connect users with the real relationships in their life, and nothing after that.
Due to the lack of revenue sources, Arora said that the company plans to eventually offer additional features in the app at a small cost.
"Beyond that, we never collect, store, or use any personal information (we have no idea where you live, what you do for work, or how likely you are to consume a certain type of content). More importantly, we will never show you ads. Ever," stated Neeraj.
HalloApp has been made available for download and install on both iOS and Android devices.
The platform is announced at a time when Israeli's NSO-build Pegasus spyware is found to have been used by various governments to keep track of dissidents such as journalists, leaders of oppositions, judges, among others.
On @HalloApp, you can.

The first Real-Relationship Network.

• No ads, bots, likes, followers, etc.
• End-to-end encrypted chats - no one can read them (not even us).

Now you can be yourself online.

— neeraj arora (@neerajarora) July 19, 2021