Social media may reign the frontend of the web. But email, considered ancient relic of the past, is still inside the hearts of many.
Gmail is one of the biggest player in the field. When Google launched it back in 2004, email looked a lot different than it is in the modern web.
At that time, spammers thrived, and there was no easy way to search for an email among the multitude of emails inside inboxes.
On April 1st, 2019, Gmail celebrates its 15th birthday. And here the free email service has grown into a product "that 1.5 billion users rely on to get things done every day."
"Today, on Gmail's 15 birthday, we're taking a look back and sharing where we're headed next," said Google on its blog post.
When Google made Gmail's debut, it introduced its Google Search right within it. Gmail can also group messages into conversation threads, making it easier for users to reply to them.
Google said that Gmail boasted 1GB of free data storage, or "nearly 100 times what was available at the time."
At that time, smartphones were still years away. But as the time came where the internet is literally on people's palms, Gmail evolved from a desktop-only email to work on phones and tablets.
On Gmail's 10th birthday, the service has also grown into a full-fledged platform, with around half a billion users.
The company continued improving and adding features to Gmail, including AI-powered spam filters which helped Gmail "block nearly 10 million spam emails every minute." To name a few, there is the Smart Reply and Nudges that are also powered by AI, to help users reply faster and stay on top of their to-dos.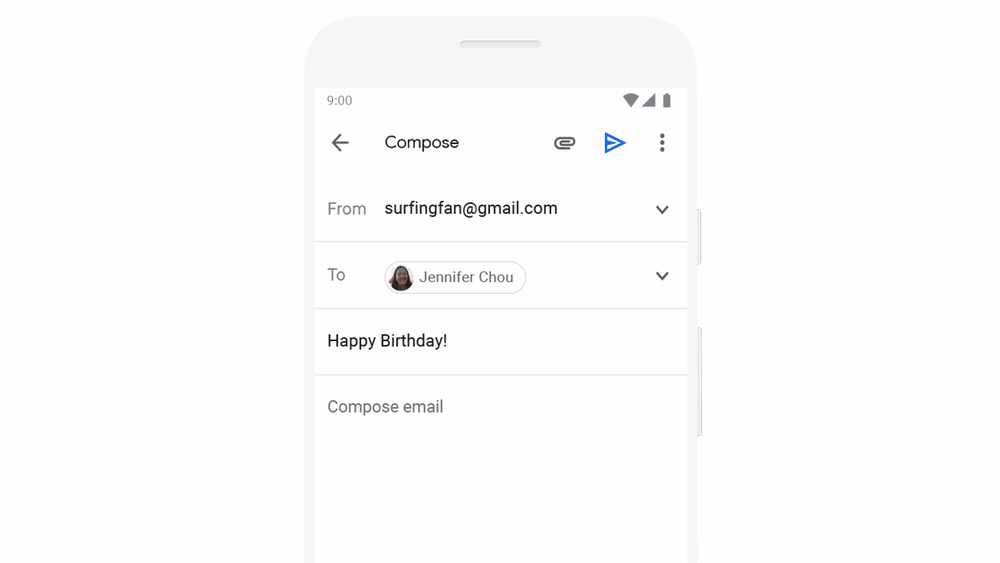 A smarter Smart Compose
On Gmail's 15th birthday, Google showcases what's next for the email service.
"First off, we're making Gmail more assistive. You may have already used Smart Compose, an AI-powered feature that helps you write emails quicker. It's already saved people from typing over 1 billion characters each week—that's enough to fill the pages of 1,000 copies of 'Lord of the Rings'."
"Today, we're updating Smart Compose to include more languages (Spanish, French, Italian and Portuguese) and bringing it to Android (previously, it was only available on Pixel 3 devices), with iOS coming soon."
Google is also making Smart Compose smarter, as it can personalize suggestions for users.
So for example, if users prefer to say "Ahoy" or "Ello" in their greeting, Smart Compose can suggest that automatically.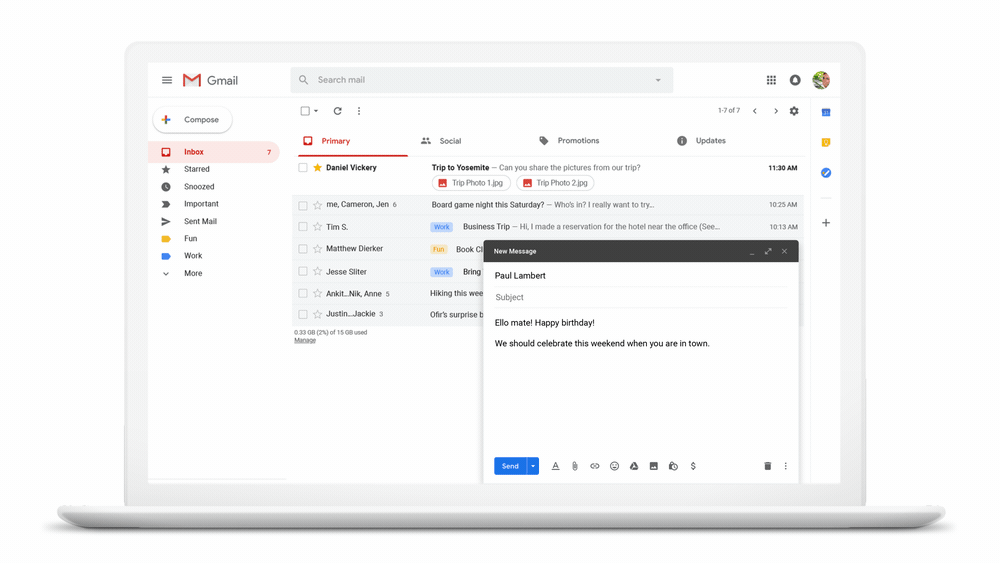 Gmail suggesting the subject of email
It can also suggest a subject line based on the body of the written email.
On top of that, users can also decide when their email gets delivered to the recipients' inbox.
On Gmail's 15th birthday, "we added a new feature that lets you schedule email to be sent at a more appropriate date or time, which is helpful if you're working across time zones, or want to avoid interrupting someone's vacation."
And for last, users can also take action without having to leave their inbox.
Here, users can respond to comment threads in Google Docs, browse hotel recommendations and more, all within emails.
Read: Evolving Email, Google Makes Gmail Dynamic With Web-Like Interactivity