The human race is fighting invisible enemies. With millions have their mobility restricted by their respective government, there should be ways to keep the economy moving.
Since the outbreak, governments around the world are trying what they can to curb the spread of the virus. But as the virus has been declared a pandemic, business owners have no choice other than living side-by-side with the virus, and hope for the best that their won't get infected.
Unfortunately, businesses aren't in a great shape, since the pandemic has affected many business' supply chain and customer visits.
And here, brick-and-mortar businesses are suffering the most.
Google has made it possible for businesses to communicate to customers things like their revised operating hours or temporary closures, among other things. With an update, Google is rolling out a series of updates to help small and local businesses adapt to this COVID-19 pandemic, while continuing to serve their customers across Google Maps and Search.
On a blog post, Jen Fitzpatrick, Senior Vice President for Google Maps wrote that:
"Running a business requires a whole lot of ingenuity and perseverance. It's those same qualities that are helping local businesses adapt, and even thrive, in today's new normal. To adjust, business owners are increasingly turning to digital tools."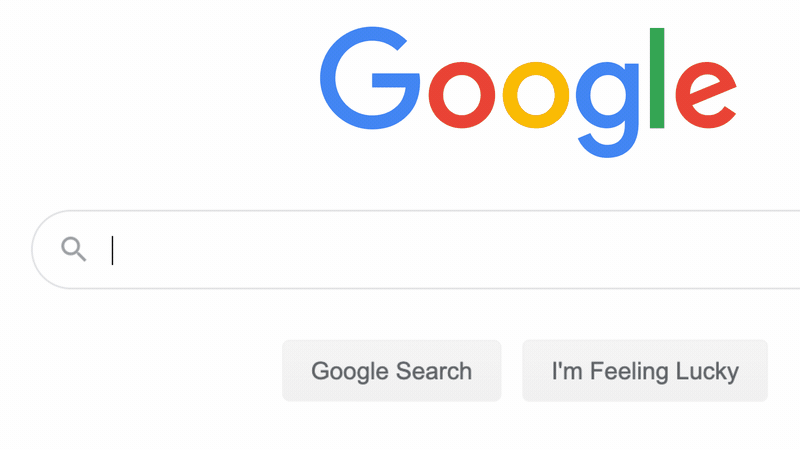 People can search for their favorite local businesses to see if they have donation or gift card links on their Business Profile. (Credit: Google)
First in the update, Google has added support links to merchants in an additional 18 countries, after previously allowing merchants in six countries to add support links for donations and gift cards to their Business Profiles on Google.
"We've partnered with PayPal and GoFundMe for donations. For gift cards, merchants can link directly to the relevant page on their website or to their gift card offerings with one of our eligible partners, which includes Square, Toast, Clover and Vagaro," explained Fitzpatrick.
This way, consumers can easily help their favorite businesses.
Google is also making transition to online services easier.
For example, merchants who usually provided in-person services, can shift their services to the web, virtually.
With the update, merchants who are verified on Google My Business should be able to add attributes like 'online classes', 'online appointments', or 'online estimates' to their Business Profiles to let people know how they're operating.
Google is also expanding its online booking Reserve with Google feature.
This way, merchants can offer easy appointment bookings for online services so customers can quickly find available times, book a slot, and add it to their Google Calendar - all directly from the merchant's Business Profile.
"Millions of people have already booked in-person appointments with salons, restaurants and other businesses thanks to integrations from over 100 Reserve with Google partners. We're now expanding this to include bookings for online services, starting with partners like Booksy, Regis, WellnessLiving, and Zooty," explained Fitzpatrick.
Read: Facebook And Google Provide 'Relief' Fund To Support Journalism Affected By COVID-19 Pandemic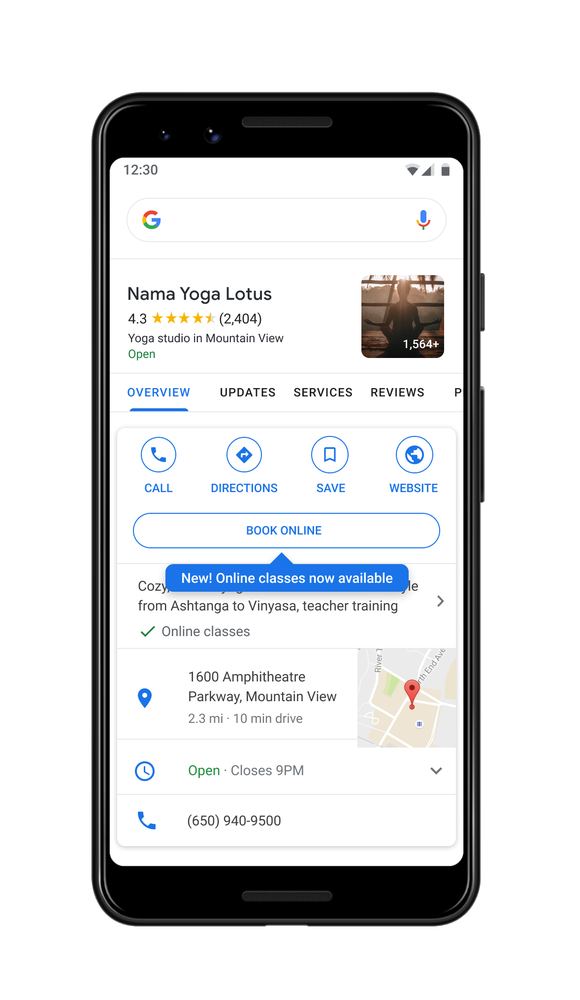 Merchants can offer easy appointment bookings for online services. (Credit: Google)
And also for online booking, restaurants too can point to their preferred delivery partners, so customers can choose to order through the third-party the restaurants recommend. This should solve a problem many restaurant owners experience during the pandemic.
Google's update here is not to allow those businesses to avoid commissions.
It's obvious that relying on third-parties require businesses to pay commissions. But still, businesses should be able to communicate which delivery app they'd prefer customers to use, and it will likely be the one offering the lowest fee.
"With many people unable to enjoy meals inside their favorite restaurants, demand for food delivery and takeout has skyrocketed. In response, we've added more third-party ordering providers, so people everywhere can order delivery and takeout from an additional 25,000 restaurants directly on Google," wrote Fitzpatrick
Google said that it has expanded the set of delivery partners it works with across the U.S., Germany, India, Australia and Canada.
Google said it has seen a 260% increase in worldwide search interest in terms like "takeout near me" since February, before reaching an all-time high in April. As for global search interest for the phrase "how to help small businesses", it reached its all-time high in March 2020, with up 700+% from what Google saw in February.
With the search trends, Google thought that it needed to do something.
Unfortunately, despite Google's rapid response with the updates, Google may seem to arrive a bit late for some businesses.
Google saw more temporary and permanent business closures in March and April 2020 than it saw during the entire 2019.
"The pace of change is really pretty staggering" said Jen Fitzpatrick.