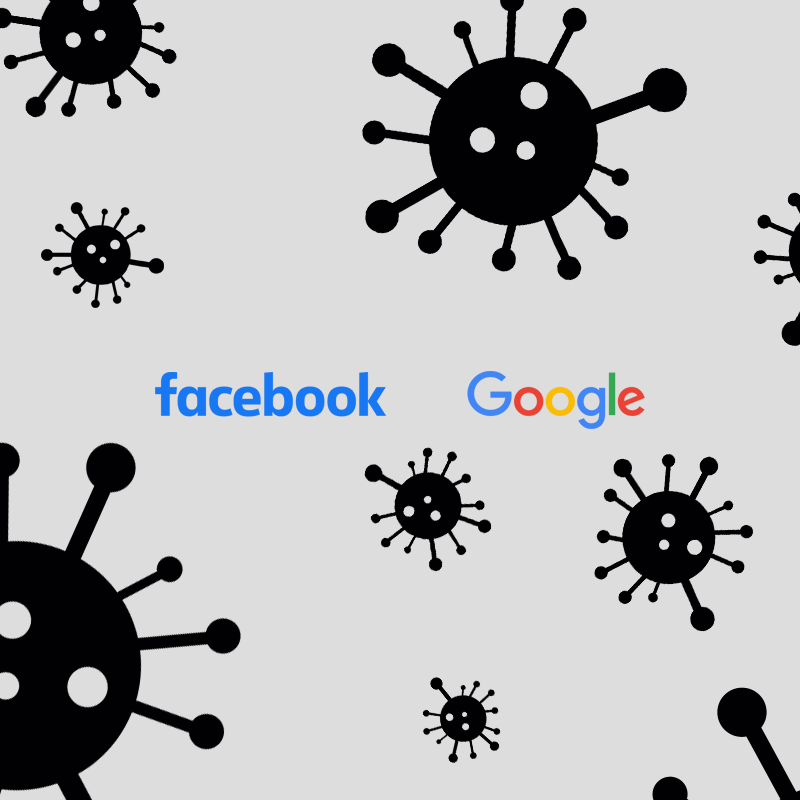 Many companies and businesses around the world are impacted in a bad way by the novel 'COVID-19' coronavirus pandemic. The same goes to those on the web.
While both Facebook and Google are also struggling, they have put aside some money to help journalists and news outlets affected by the pandemic by launching emergency 'relief fund'. This is to help them maintain their operations during this crisis.
Among the various approaches the two companies have unleashed, the relief fund is applicable for both for- and non-profit news organizations.
First, Facebook Journalism Project (FJP) is launching the FJP COVID-19 Local News Relief Fund Grant Program, to offer opportunities to help U.S. local news organizations continue serving their communities. News organizations can start applying for the relief grants.
All applications shall be reviewed by a selection committee made up of representatives from the Institute for Nonprofit News (INN), The Lenfest Institute for Journalism, Local Independent Online News Publishers (LION), Local Media Association (LMA), Local Media Consortium (LMC), National Association of Broadcasters (NAB), and Facebook.
According to Facebook on its Journalism Project announcement, the company prefers publishers who:
Serve immigrant, rural, underserved and economically disadvantaged communities.
Represent areas where COVID-19 impact is particularly acute.
Clearly and candidly explain the grant's contribution to their organization's long-term viability.
Are family- or community-owned or independent.
Have an established digital reader, digital listener or digital video consumer supported business model.
Have not yet received grant support from the Facebook Journalism Project in 2020.
Applicants may request grant amounts ranging from $25,000-$100,000, and only one grant shall be made available per organization.
To help those in needs during the pandemic, Facebook's donation include $100 million to support news organizations, as well as an additional $25 million in grants, and the ramped up ad spending by the social media giant.
Applications opened on Monday, April 13, until Friday, April 24, 2020 at 11:59PM ET.
As for Google, the search and tech giant said that local news is "a vital resource for keeping people and communities connected in the best of times."
Following Facebook's initiative, Google is opening a way for publishers anywhere they are to apply for funds via an online form.
"We've made this as streamlined as possible to ensure we get help to eligible publishers all over the world. Applications will close on Wednesday April 29, 2020 at 11:59 p.m. Pacific Time. At the end of the process, we'll announce who has received funding and how publishers are spending the money," said Google News Initiative on its blog post.
Additionally, acknowledging how the coronavirus pandemic is affected reporters on the front line, Google is giving $1 million collectively to the International Center for Journalists, which plans to provide immediate resources to support reporters globally, and the Columbia Journalism School's Dart Center for Journalism and Trauma which is helping journalists exposed to traumatic events experienced during the crisis.
The internet giant gave no specific figure about how much it is willing to give, but said that it would offer grants ranging from the "low thousands of dollars" for the smallest operations to "low tens of thousands for larger newsrooms."
The moves by the two companies come as the media industry is facing a deep cutback in their resources and revenue resulted from the global lockdown.
"Today's news builds on other efforts we've made to support the industry and connect people to quality information at this time of need. We believe it is important to do what we can to alleviate the financial pressures on newsrooms, and will continue to look at other ways to help with more to announce soon," ended Google.