To keep up with its attempt in becoming the social media for businesses and professionals, LinkedIn has overhauled its company Pages to include more things.
For the first part, LinkedIn announced several additions to its company Pages, expanding it with a job alert system.
This feature has been introduced a few months earlier. But with the updated Pages redesign, LinkedIn is taking this one step further.
"When you set a job alert, we'll let recruiters at that company know you are interested in opportunities to help increase your chances of hearing from them. You can set this to automatically opt-out at any time in your privacy settings," explained LinkedIn.
"Your job search is important, so we want to make sure that you see the jobs you're interested in first and hear from your dream companies when they are hiring.
This is to also help those job seekers to learn more about a company they have had their eyes on.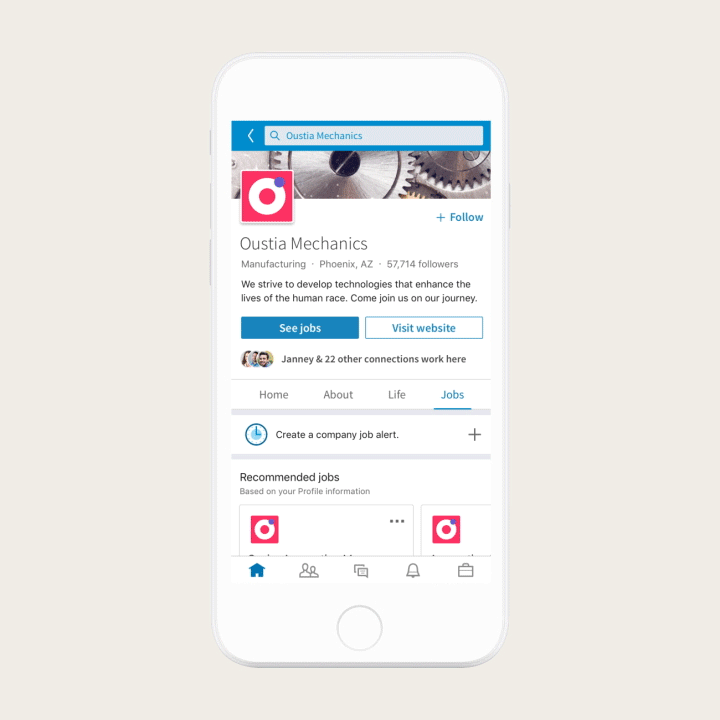 The next is LinkedIn in adding a dashboard which provides insights on employees at each company, that users can access from a company page.
"Through a visual dashboard within the Company Page you can explore where they're based, what they studied, their job functions, what skills they have, and how you're connected," explained LinkedIn. "You can find this dashboard by clicking the 'People' tab on the far left menu within a specific Company Page."
This particular feature also provides more insight into what users should be focusing on within their own career if they are looking to get hired by a company of their choice. It also provides some information about the skills they need to have to make it to their desired role.
"Similar to how our alumni tool works, now you can learn more about employees at specific companies, and connect to them," continued LinkedIn.
LinkedIn is also putting more importance to hashtags, and here, the social media is adding a listing of the hashtags which are relevant to each company, based on its updates and on-platform activity.
"We've given companies more capabilities to engage with their communities -- they're posting interesting Q&A, and responding to comments, and often employees are even joining the conversation," said LinkedIn.
"Beyond engaging with a company directly on their Page, you can now easily discover the hashtags that are most relevant to that company."
For instance, if users are preparing for an interview, they can see the hashtags a company is promoting and the conversations they're participating in to get themselves more informed.
Users can find these relevant hashtags under the communities section of a specific company Page.
And lastly, LinkedIn is also expanding access to its Crunchbase-sourced insights into funding and investor information, directly within the company Page.
"We heard from you that you'd like as much company information as you can get, right at your fingertips. That's why we've worked with Crunchbase to include relevant funding and investor information directly within the company page," continued LinkedIn.
"These insights can help you to stay up to date on the industry or confirm interest in working for a particular a company. Sales and business professionals can also get a snapshot of a company's trajectory to better prepare for any upcoming meetings or discussions."
This integration is available to users when their settings set to English, and initially available on LinkedIn on desktop.
All the above updates should make LinkedIn a better place for companies, brands, as well as job seekers and other professionals.
There are more than 30 million companies posting more than 20 million jobs on LinkedIn. So if can be safe to say that there is no shortage of job offering. And with more than 590 million LinkedIn users that work at these companies, with these features, those who want to join in can learn more easier.
While the data LinkedIn has may not be a 100 percent accurate, since people can easily list themselves as employees of a company, and Page managers have no way to remove them, but still, LinkedIn is utilizing its huge professional dataset in order to provide more relevant company and career information.