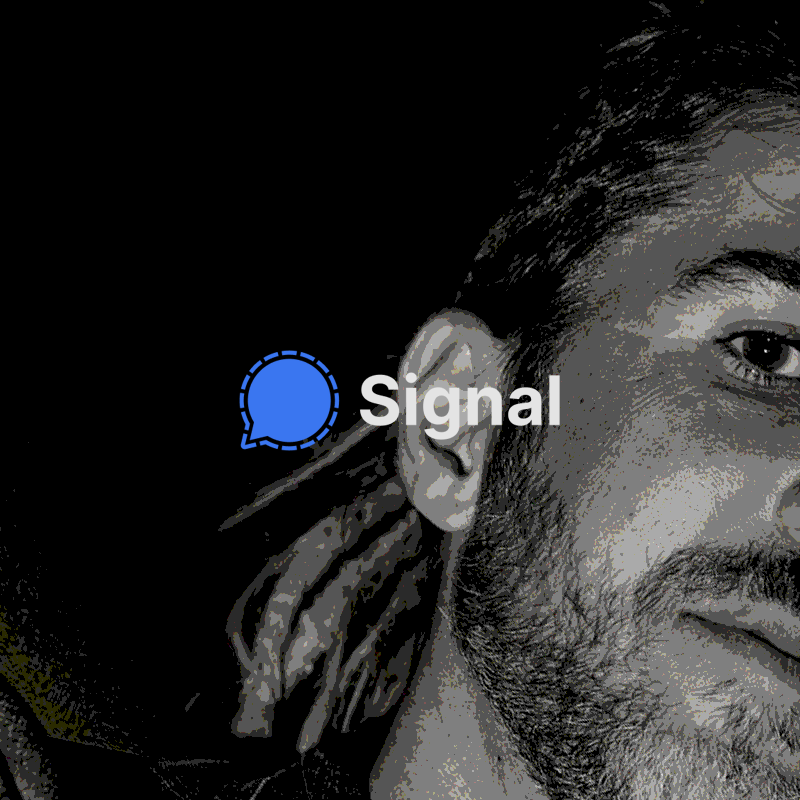 Signal is the privacy-focused messaging app that has been praised for its simplicity and its user-friendly interface.
The messaging app has been praised and endorsed by many security experts around the world. Even former NSA contractor Edward Snowden clearly advocated the app.
But still, the market in general wants something more than just that.
As a company founded by cryptographer and computer security researcher Moxie Marlinspike, Signal needs not only to keep up with the demand, but to also compete with competition. And here, Signal somehow lacks the gimmick and the features to make it more mainstream, and more acceptable to the masses with various needs.
This is why its user number is behind popular alternatives, like Facebook's WhatsApp app and Messenger. Signal is even behind Telegram, its biggest competitor, according to Play Store download numbers.
For those reasons, Signal needs to improvise.
And following a $50 million infusion from WhatsApp co-founder Brian Acton in 2018, Signal is working hard to change that, as the foundation aims to raise its number of employees from three to beyond.
As Signal Messenger continues on its mission to enter the mainstream, the company has heard from users who want more control over who can start a conversation, and how.
With that in mind, Signal added a feature which allows users to receive a message from those who aren't yet in their contact list. In a blog post referring it to only as 'message request', users can see more information about the unknown user before taking any action on the message.
And not only that users can preview a conversation before having to accept the message, the updates Signal app also allows users to delete or block the message request if they want to.
The company said that the change also applies to voice and video calls.
With this feature, unless a caller is already in the users' list of contacts, Signal won't ringing until the call is manually accepted. This should make the process of receiving spammy calls much less annoying.
In addition to the above, Signal has also added redesigned icon in the header. The profile names that are shown, replace the phone numbers that show up in group conversation for a better appeal.
Signal has also added new emoji reactions to help users express themselves without having to type anything.
With the millions of dollars received from Acton, cryptographer Moxie Marlinspike and his team is bulking up muscles. With the fund, they were capable of introducing the features fairly quickly.
From its blog section of its website, the company announced that it also added support for iPad, ephemeral images and video designed to disappear after a single viewing, downloadable customizable stickers, and more, all in only months.
It's also working to add more features, in order to make it even more similar to other mainstream messaging apps.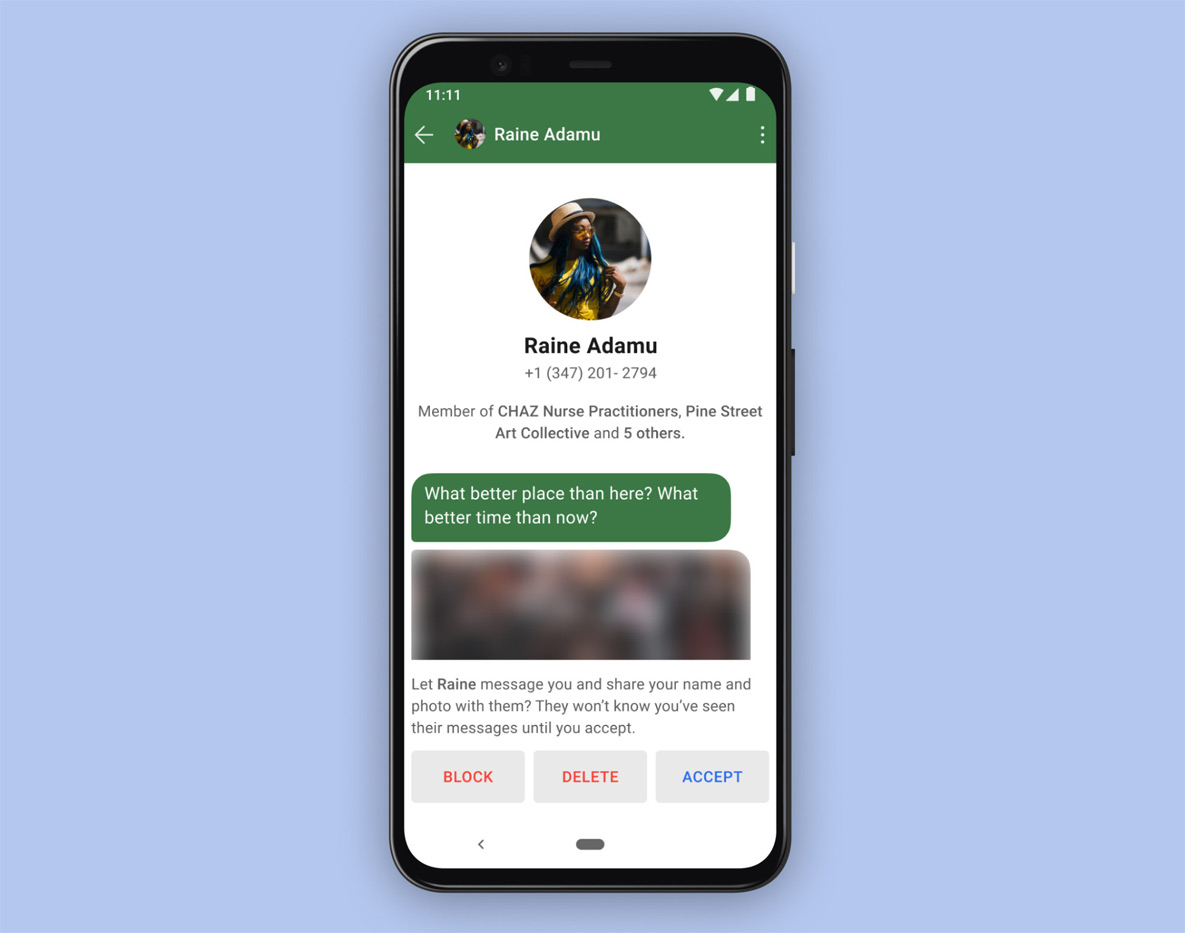 Signal's message requests feature. (Credit: Signal)
Signal is an end-to-end encrypted and doesn't store conversation metadata on its servers.
What this means, it doesn't store any information about who texted whom.
With those privacy and security features, the Marlinspike and the developers at Signal were faced with obstacles to introduce some of the mainstream features.
For example, the team had to make stickers compatible with encryption so users can send them securely and anonymously. Enabling group administration was also a hard feat, as Signal has to give administrators the ability to add and remove members without its servers knowing who is part of the conversation.
With the team managed to introduce the features without interfering with Signal's existing privacy and security features, the updates should make Signal more appealing to a wider audience that include those that expect a full-fledged alternative to WhatsApp, and beyond just those who really care about privacy in messaging apps.
These new features do help Signal is gaining more users, as the app starts to again experience a healthy growth rate.
Brian Acton himself doesn't hide his ambition that Signal could, in fact, grow into a worthy competitor to WhatsApp. After all, Acton not only co-founded WhatsApp, but also helped grew it to billions of users.
That before he joined Yahoo! in its early growth days in the 1990s.
"I'd like for Signal to reach billions of users. I know what it takes to do that. I did that," said Acton. "I'd love to have it happen in the next five years or less."