Google has been trying to get marketers and webmasters to improve their website's mobile experience for years.
Another attempt introduced during the 2018's Mobile World Congress in Barcelona (MWC), is that the search giant is releasing two new mobile benchmarking tools to help websites with this effort: a Mobile Scorecard and a conversion Impact Calculator.
The two tools are aimed to give marketers and webmasters the clear visuals to help them understand their mobile site speed.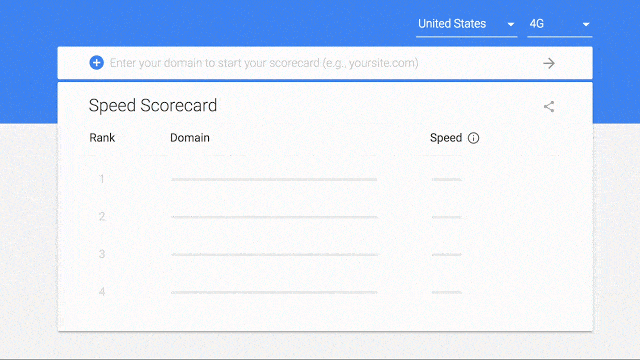 First up, is the Mobile Scorecard. This feature uses Chrome User Experience Report data to compare the speed of multiple sites on mobile. Using the same database of latency data collected from PageSpeed Insights tool, Google said the Mobile Scorecard can report on thousands of sites from 12 different countries.
Here Google recommends that websites should load and become usable after a maximum of five seconds being accessed on mid-range mobile devices with 3G connections, and within three seconds on 4G connections.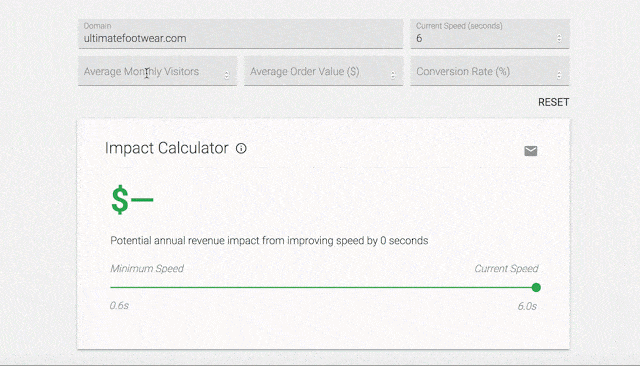 Then there is the Impact Calculator. What it does, is showing how much conversion revenue a website is missing if it loads slowly on mobile.
The Impact Calculator uses the same data gathered from The State of Online Retail Performance report from April 2017, that showed each second of delay in page load on a retail site can decrease conversions by up to 20 percent.
The calculator can also show how a change in page load can increase or decrease revenue, based on their average monthly visitors, average order value and conversion rate. Google also has created a similar tool for publishers called DoubleClick Publisher Revenue Calculator.