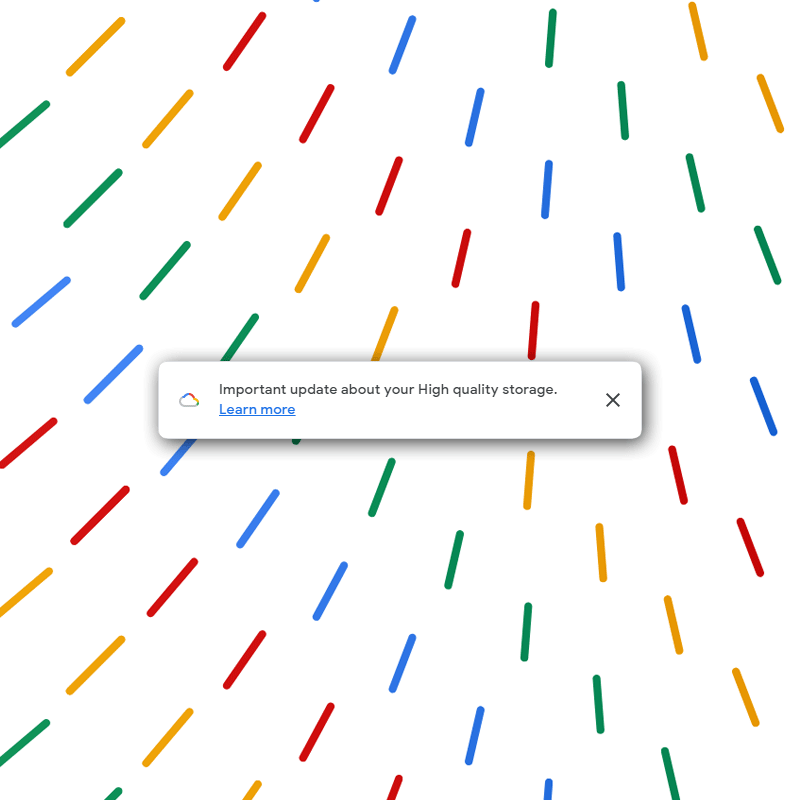 It began in 2015, in which in tech's term, that was a very very long time ago.
At that year, Google Photos, the photo sharing and storage service developed by Google started offering users unlimited file storage for media uploaded under its' High' setting rather than the original format. Any photos over 16MP would be compressed, and high-resolution videos would be resized to just 1080p.
But the luxury of Google Photos for those five years is not quality.
Instead, it's quantity.
With unlimited file storage, users could literally backup and save whatever media they have on their phone gallery, or computer, without having to worry about space. The generous offer from Google has been one of the key factors that made Google Photos one of the most popular option for cloud storage.
But that generosity seems to come to an end because Google changes its mind.
In an update, Google said that:
"Starting June 1, 2021, new photos & videos that you back up in High quality will count towards your free 15 GB of Google Account storage. We wanted to let you know well in advance because you have backed up photos & videos in High quality and will be affected by this change."
On its Help page, Google added that:
"Once you reach your storage limit, you can either subscribe to Google One (where available) for additional storage, or delete content in order to continue with the free storage option in Photos."
"If your account is provided through your work, school, family, or other group, you may be affected depending on your plan. Find out how your storage works by talking to the manager of your account."
Google noted that Pixel users uploading media from their phones in 'High' quality won't be impacted by the change, even after June 1, 2021.
Google Photos has more than 1 billion users, backing up a massive 28 billion photos every single week. At this time, more than 4 trillion photos are already stored in Google Photos.
With the nearly unfathomable number of photos and videos uploaded to Google Photos, Google isn't making any money out from the service. Google may have taken a huge loss on maintaining Google Photos to this point, but all in the service of building a captive audience.
Finally, with so many people rely on Google Photos to store their memories, "it's important that it's not just a great product, but also continues to meet your needs over the long haul."
The push here, is to get people to sign up for its Google One Storage, the service that also includes a VPN for Android.
By having people to subscribe to Google One, Google can finally earn some revenue from those Google Photos users who wish to have more than 15 GB of storage space.
Google is careful in delivering the message.
This can be seen when the company provides its estimates on how long users will finally reach their 15 GB storage limit. It may take years for some users, and for more avid users, it may take months of less.
But "over 80 percent of you should still be able to store roughly three more years worth of memories with your free 15 GB of storage. As your storage nears 15 GB, we will notify you in the app and follow up by email," Google said in a blog post.
"After that, you'll still have options to manage or get more storage," Google added.
Still, no matter how well Google is trying to sell it, the move is an unwelcome transition for many Google Photos users. But fortunately, Google offers a price that is cheaper than some of its closest competitors, if not similar.