Indonesia is the largest market in the Southeast Asia, and it's welcoming its fifth tech unicorn.
It started earlier this 2019, when OVO admitted the company as one of the unicorn, following Gojek, Tokopedia, Bukalapak, dan Traveloka. The company's former Director, Johnny Widodo, said in an interview that the digital payment platform has reached a valuation of over $1 billion.
Early this October, Communication and Information Technology Minister Rudiantara confirmed the news, saying that Indonesia's target of having five unicorn startups in 2019 has been achieved, with the latest being the digital payment company OVO.
"I express gratitude because our target to have five unicorns by 2019 has been achieved. Congratulations to OVO, a company which was founded in Indonesia," Rudiantara said during an event in Jakarta.
Rudiantara said that he had verified earlier media reports about OVO's unicorn status by talking to the company himself.
"I have talked to its founder and it [the unicorn status] was confirmed," he told reporters.
A unicorn startup refers to a private company with a valuation of over $1 billion.
OVO is a fintech startup initiated by Lippo Group and supported by Tokyo Century Corp, Grab and Tokopedia. The company builds a digital platform empire for simple payments and smart financial services. And with those, the company has benefited from its thousands of affiliated merchants, business partners and multi-million members in its ecosystem.
OVO is regarded as Indonesia' leading digital payment company, alongside GoPay, which is operated by Gojek. But unlike Gojek, which is a more established company, OVO is dealing with far lesser amount of funds.
But this doesn't put OVO far behind. OVO's selection as the primary payment method on Tokopedia has boosted its use and earning, far beyond expectation. And with the rumored merger between OVO and Dana, the market is certain that OVO has hidden advantages yet to be leveraged.
OVO in becoming a unicorn is certainly an achievement. But the unicorn status isn't with its own problems. For example, the rumor of Bukalapak's layoff was said to be caused by profitability. If this is the case, Bukalapak is an example of business is not always good for tech companies regardless of their size.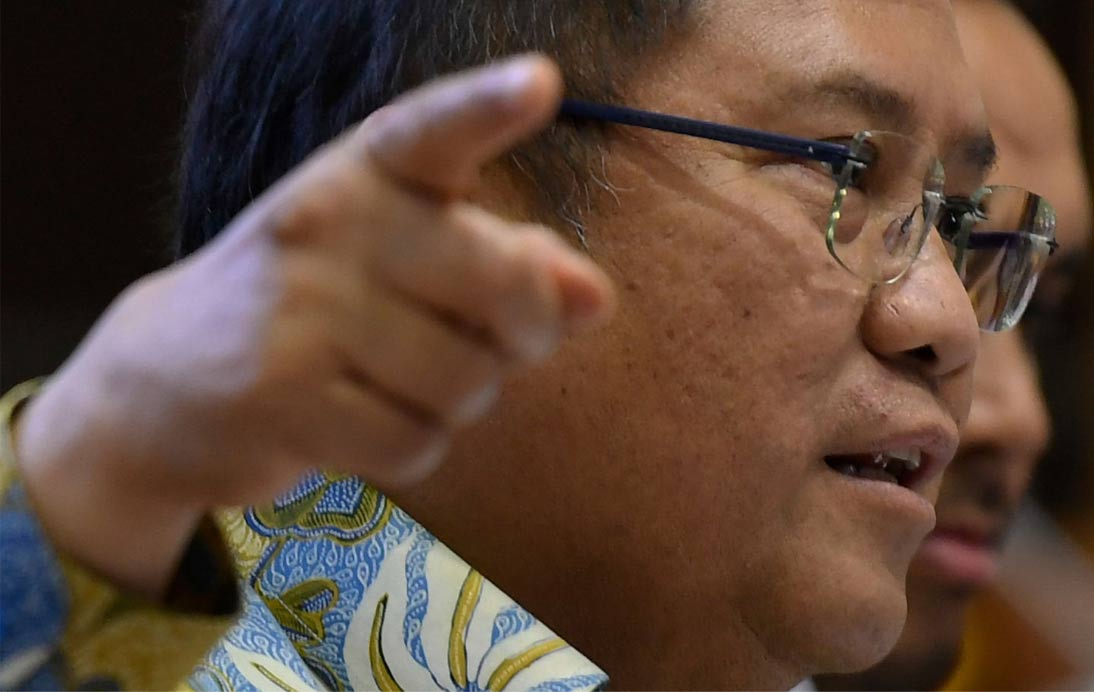 Rudiantara, Indonesia's, Minister of Communication and Information Technology'
While Rudiantara is proud of OVO's achievement, the Minister admitted that there are two unfinished homework ahead of the end of his office term, namely in the informatics and communication technology (ICT) infrastructure and development of the digital ecosystem.
"The first is the lagging construction of infrastructure," said Rudiantara.
According to Rudiantara, the country's ICT index in ASEAN is below several neighboring countries, such as Singapore, Malaysia, Thailand, Vietnam, and even Brunei Darussalam. "In terms of the index, Brunei ranks higher because the country is small, so it is easier for them to develop."
Additionally, Indonesia is designating a lower budget for the ICT infrastructure, at 0.1 percent of the gross domestic product (GDP). This is lower than those Thailand and Malaysia, which allocated 0.3 percent of their GDP.
In other words, the Minister went on by saying that Malaysian disbursed 18 to 20 times higher funds for the ICT infrastructure than Indonesia. "So we are lagging."
The second homework is for Indonesia to build an ecosystem for digital economy development, such as by simplifying the licensing. "So startup will not need permission, everything will be made easy," Rudiantara said.
Rudiantara reasoned this because the success rate of startups is still low at around 5 percent.
Therefore, if the licensing is complicated, it will affect the startups' performance and value.