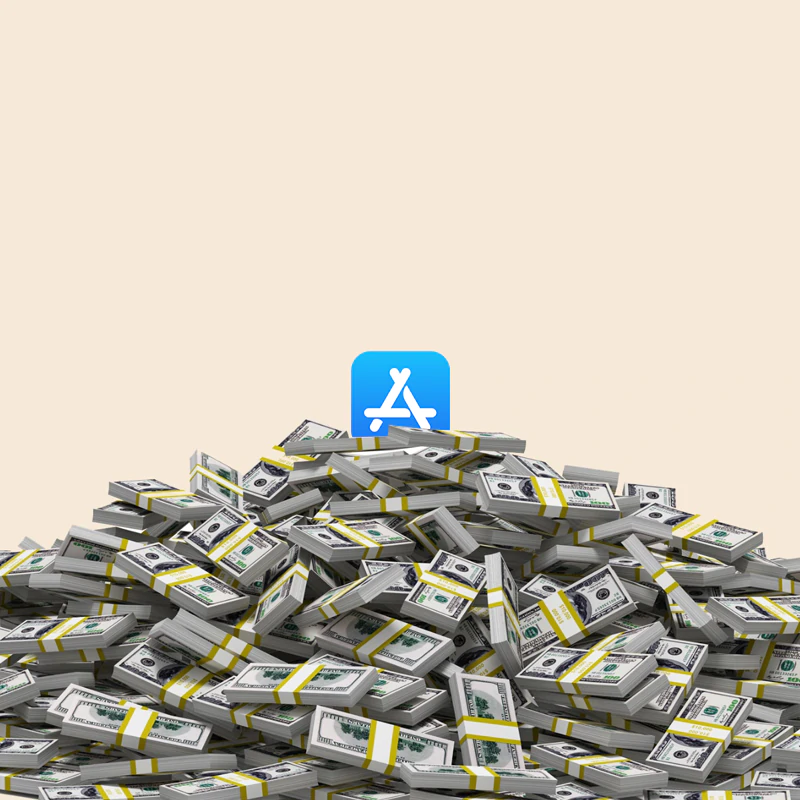 Companies can have many revenue sources. And sometimes, the sources can be invisible from plain sight, even when they are in front of people's very eyes.
And in this case, the tech giant Apple is caught buying Google ads for high value apps to collect revenue from in-app subscription sales. The company has been doing this quietly and discretely, with the finding blaming that Apple is doing this without the app developers' consent, and that Google won't delete them.
Reports by Forbes from a person who asked not to be named for fear of retaliation, suggest that what Apple is doing, is a form of ad arbitrage, and that it has been going on since at least 2019.
Apps that Apple allegedly bought itself into, include dating apps like Tinder, Plenty of Fish, and Bumble, as well as the media giant HBO, education and learning publisher Masterclass, and language learning service Babbel.
The allegation blamed that the ads themselves don't disclose that they are from Apple, and to users, the ads simply look like normal ads from brands and publishers that engaging on them will redirect users right to the App Store.
However, it was found that the ads have similar tracking links, with near-identical parameters.
This suggests that only one advertiser is likely placing all of these ads.
The source said that:
"Apple is trying maximize the money they're making by driving in-app purchases that people buy through the Apple Store."
"Apple has figured out that they can make more money off these developers if they push people to the App Store to purchase there versus a web flow."
Apple has been heavily criticized, and even sued for its App Store's high fees and strict policies.
The company is known for its required 15-30% commission fees that it takes whenever Apple users use its App Store payment system. As a result, some frustrated developers started offering the same subscriptions for a lower price tag on their websites.
After all, if users sign up directly through the developer's website, the developers can keep all the subscription revenue, eliminating Apple as the man in the middle.
According to Forbes' publication, Apple countered this trend by buying Google ad slots to compete with the developer websites.
These advertisements redirect users to App Store listings. As a result, users are more likely to download the app and start their subscriptions through the App Store payment system rather than the developer website — where Apple doesn't get a cut for paying subscribers.
Realizing that Apple is placing ads on their apps without their consent, developers are again angered.
Some developers started complaining about Apple piggybacking their success for extra revenue, and that Google has refused to take the ads for the App Store down.
Making this worse for the developers, in most cases, nothing can match Apple's higher bid for the top ad spot.
As a result, the ads can appear more often, and can significantly take away traffic from the developers' call-to-action website.
Because the apps that Apple has bought ads into are popular services with relatively high subscription prices, it is suggested that the developers could potentially be losing millions because of Apple's move.
Example of ads featuring HBO Max (left) and Tinder (right), allegedly placed by Apple. (Credit: John Koetsier)
After backlash from this report, Apple confirmed that it is indeed running the said advertisements.
However, the tech giant said that the reason it does this is not nefarious.
Apple said that it has been doing this for more than 5 years, and that the ads are designed to simply promote the products distributed via the App Store.
That, in a way that is similar to how retailers run advertisements for the products they sell.
Apple said that the allegation that it is "secretly" or "quietly" purchasing ads for developers without their knowledge or consent is an overt mischaracterization.
The company said that it regularly communicates with developers about these ads, and that the ads are clearly labeled as being from Apple's App Store, and are permitted under the standard Apple Developer Program agreement.
In other words, Apple said that it is not violating anything, and that developers are fully aware of the ads it runs on their behalf.
It is said that Apple's advertising for developers apps, such as via email, online ads, and social media, achieved over 70 billion impressions in 2020 alone. The company has also featured over 130,000 apps on the ‌App Store‌ and across various Apple channels, and is spending to support more than 100 apps across platforms such as Google, YouTube, Snapchat, Twitter, and TikTok.