For those who value messaging privacy, and want to get away from corporates' grip, like Google's and Facebook's, chances are, they are users of Signal.
The popular chat app is an encrypted messaging service co-founded by Moxie Marlinspike in 2018 to take over the role of the Open Whisper Systems project that Marlinspike founded in 2013.
It's the messaging app that NSA whistleblower Edward Snowden advocated.
But still, the messaging app lack some of the things that other popular messaging services out there already have. That, especially in group chats.
This is changing, as Signal is finally adding some additional features to group chats, to make them a lot more like competitors'.
For example, users can finally use the @ mentions, have admins for chat groups, and have group permissions.
In a blog post, Signal said that:
"Whether it's staying in touch with family and friends, planning a party, scheduling an event, getting work done, or organizing for change, group chats are an increasingly important part of Signal."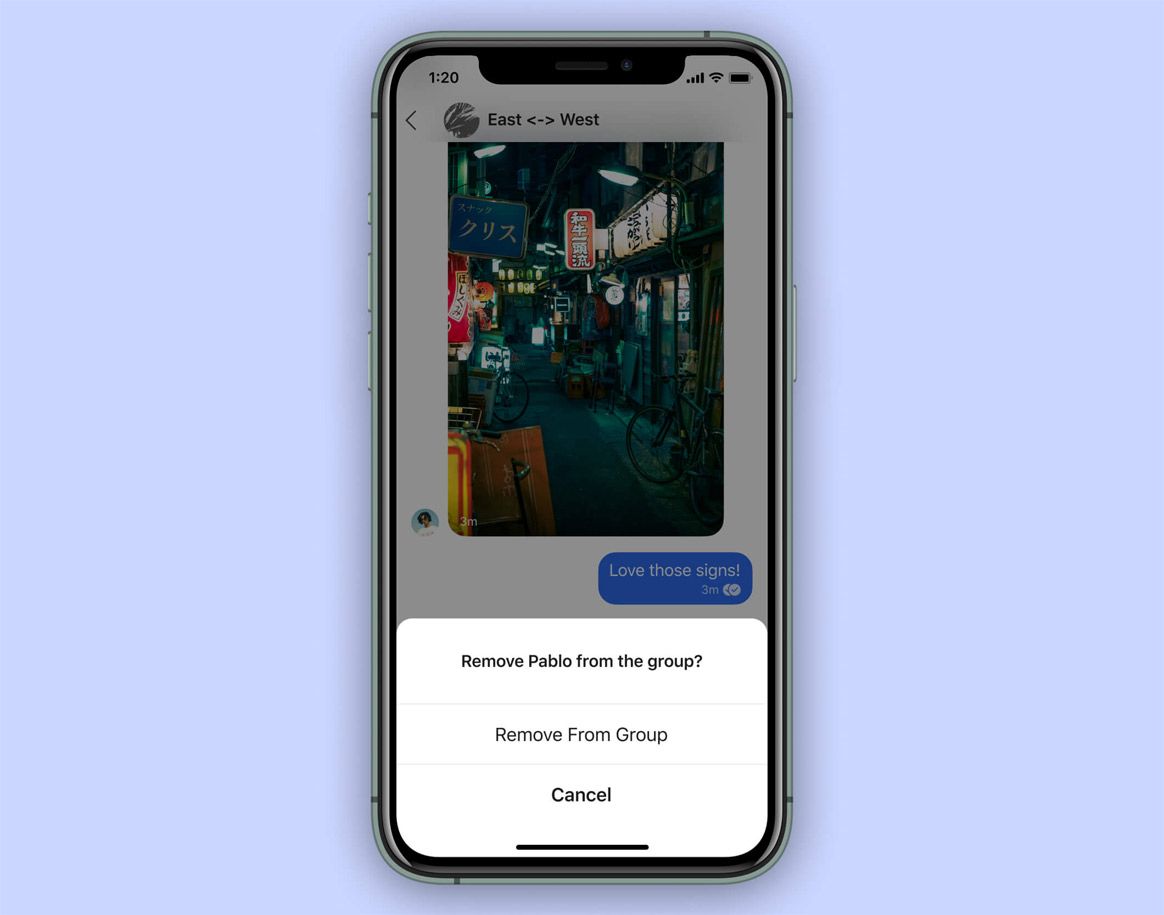 First of, is the addition of admins and permission.
With an update, group chats on Signal can finally have admins. These people can configure and manage the group with more control. Admins can also remove members from groups and assign other members as admins.
They can also manage certain group permissions, like restricting who can edit the group's name and avatar, and who can add members to the group.
It should be noted that these admins can add and remove people from groups without having Signal know who are or were the group members.
Signal explained earlier this 2020, in which the company said that it was designed in partnership with Microsoft Research, where an app can use "anonymous credentials" for gatekeeping user entry into a group.
At the time, Moxie Marlinspike, creator of Signal and co-founder of the Signal Foundation, said:
"It required coming up with some innovations in the world of cryptography. And in the end, it's just invisible. It's just groups, and it works like we expect groups to work."
And as for the second feature, is the @ mentions.
With the feature, users can mention anyone inside a group chat, by simply typing the "@" and selecting their names from the picker.
"When someone mentions you, you can quickly jump to that message using a new button that appears when you open the chat. And you can configure the group's notifications in Group Details to only notify you when you're mentioned," wrote Signal.
Unfortunately for Signal users, they need to create new groups to benefit from these features, as they aren't rolled out to existing groups just yet.
The company said they're only available in new groups, but they will come to existing groups in a future update.
Signal also said that users will get a notice if the group they're about to create is going to be a New Group or Legacy Group, so users know what type of control they will have.