Google is the search engine giant, the YouTube owner, the Android operator, the Google Maps developer, and many more.
For that and other reasons, many consider Google a monopolistic tech company.
And in India, soon after Google loses its fight in India's Supreme Court to block an antitrust order that can force the company to change how it markets its Android operating system, the government tested a locally developed mobile operating system.
Calling it the 'BharOS', the development of the operating system is a move seen as challenging the dominance of Google's Android in India.
Endorsed by the government, BharOS, which is short for Bharat, or India, and OS, is developed at one of its top engineering talents from a startup incubated at an Indian Institute of Technology in southern India.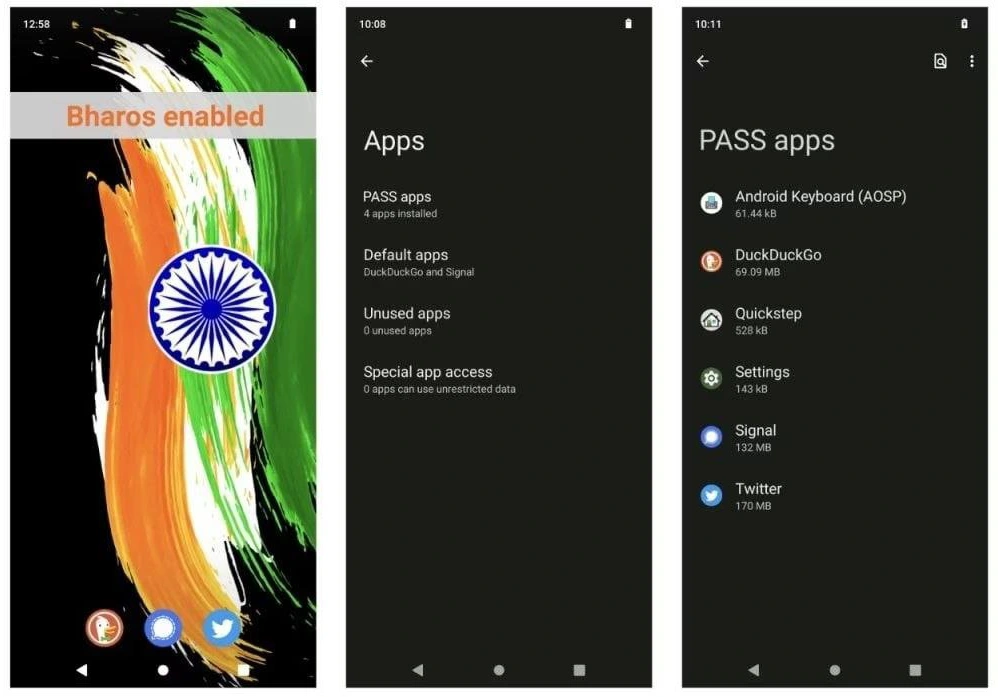 BharOS.
India is the world's second biggest smartphone market, where about 97% of 600 million smartphones run on Android, according to Counterpoint Research estimates.
The Competition Commission of India has said Google exploited its dominant position in Android, which is an allegation the company denied.
Google has been asked to remove restrictions imposed on device makers, including those related to pre-installation of apps.
Because Google cannot give in, the India government wants to get rid of its reliance to the Google mobile operating system.
"We have a long way to go, but if this happens, monopoly by anybody will go away," said Dharmendra Pradhan, India's skill development and entrepreneurship minister, during the BharOS testing event in New Delhi, without naming any companies.
Not only that, because Prime Minister Narendra Modi has in fact been pushing this approach for long.
He wanted self-reliance to boost and promote everything from local manufacturing to domestic startups.
And here, Dharmendra Pradhan has demonstrated that BharOS is India's answer to Google's dominance.
Pradhan praised the operating system's monopoly busting potential, while other speakers at the launch suggested it could be ideal for use by India's government as it could be customized.
BharOS, which is a Linux-based operating system, was born from think tank that incubated at IIT Madras.
According to the developers, the mobile operating system is ideal for those who wish to access private clouds over private 5G networks.
During the test, the officials successfully demonstrated the use of the operating system by pairing it with unspecified handsets, to then conduct a video all.
"Poor people of the country will be the main beneficiary of a strong, indigenous, dependable and self-reliant digital infrastructure. 'BharOS' is a successful step towards data privacy," Pradhan said.
The good thing about this operating system is that, it can be installed on commercial off-the-shelf handsets, and comes with no default apps.
This means that users are not forced to use certain phones or have apps that they may not be familiar with or that they may not trust.
This in turn allows users to also control the permissions and whatever data that can be shared.
It's worth noting though, that BhasOS is an Android Open Source Project (AOSP).
The developers managed to make BharOS "more secure" than Google's Android because there are no default Google apps there.
Without Google apps, BharOS is a bare-stripped, down-to-basic Android, that is open to customization, but lacks Google Play Store and other Google-powered security and privacy features the Indian government considers monopolistic.
Initially, BharOS services are being provided to organizations that have stringent privacy and security requirements, and also to those people who handle sensitive information that requires confidential communications on restricted apps on mobiles.