During Facebook's Q4 2017 earnings report, CEO Mark Zuckerberg announced that "Already last quarter, we made changes to show fewer viral videos to make sure people's time is well spent. In total, we made changes that reduced time spent on Facebook by roughly 50 million hours every day."
What this means, Facebook experienced a reduction of about 2.14 minutes per day per user (with Facebook having 1.4 billion users). Overall, that's a reduction of total spent on the platform by 5 percent.
Facebook is also reporting a decline of daily active users (DAU) in the U.S. and Canada, dropping from 185 million to 184 million users. This is the first time that Facebook experienced a decline in the two countries where most of its revenue came from.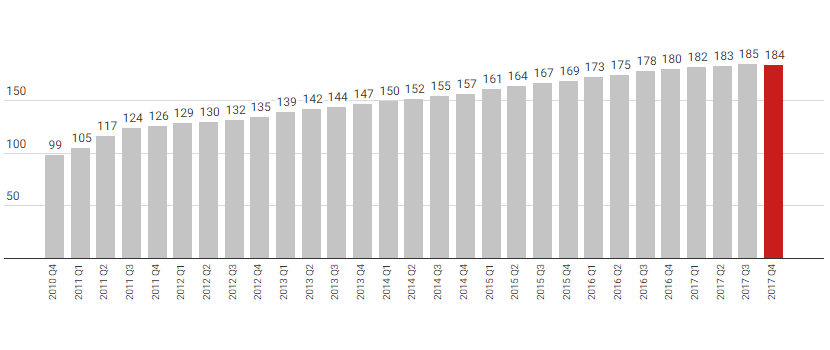 Facebook earned an average revenue per user at $26.76 in the region compared to a global average of $6.18.
But still, Facebook's daily active user audience was up 32 million people in Q4, despite being the smallest quarter-over-quarter increase in two years.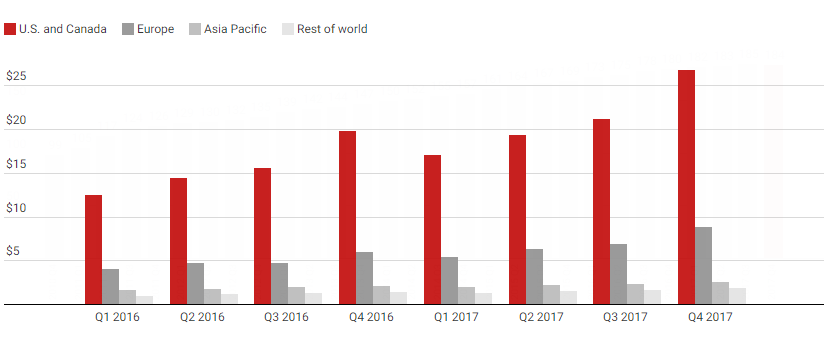 Facebook's stock price initially fell to as much as 5 percent in after-hours trading following the report. This is also a rare decline for a company that usually outpace Wall Street's estimates. Facebook's stock rebounded a little while later.
On the conference call, Zuckerberg described 2017 as a "hard year" for the company. During the year, Facebook has been accused with providing the platform for fake news to live and foreign meddling in the 2016 U.S. election.
"The world feels anxious and divided and that played out on Facebook," he said. "We have a responsibility to fully understand how our services are used and to do everything we can to amplify the good."
In 2018, according to Zuckerberg, his personal goal is "fixing" Facebook's many problems. He cited the need to "protect our community from abuse and hate, defending against interference by nation states" and "making sure that time spent on Facebook is time well spent."