The TV series Sherlock has topped BBC's iPlayer in 2012.
In 'A Scandal in Belgravia' which stars Lara Pulver, her Irene Adler character was revealed bare nude, teasing in front of both Benedict Cumberbatch's Sherlock Holmes character and Martin Freeman's Dr. John Watson.
The much-publicized nude scenes made the series' episode the most-watched on iPlayer in 2012.
The programme's first edition of the series were screened on New Year's Day, and drew around 100 complaints from viewers who were offended by the nude scenes.
Following complaints from a minority of its audience, BBC was under pressure to remove the contentious scenes from a repeat broadcast of the episode. But after refusing to remove it despite complaints, the corporation has chosen to show the uncensored version of the episode.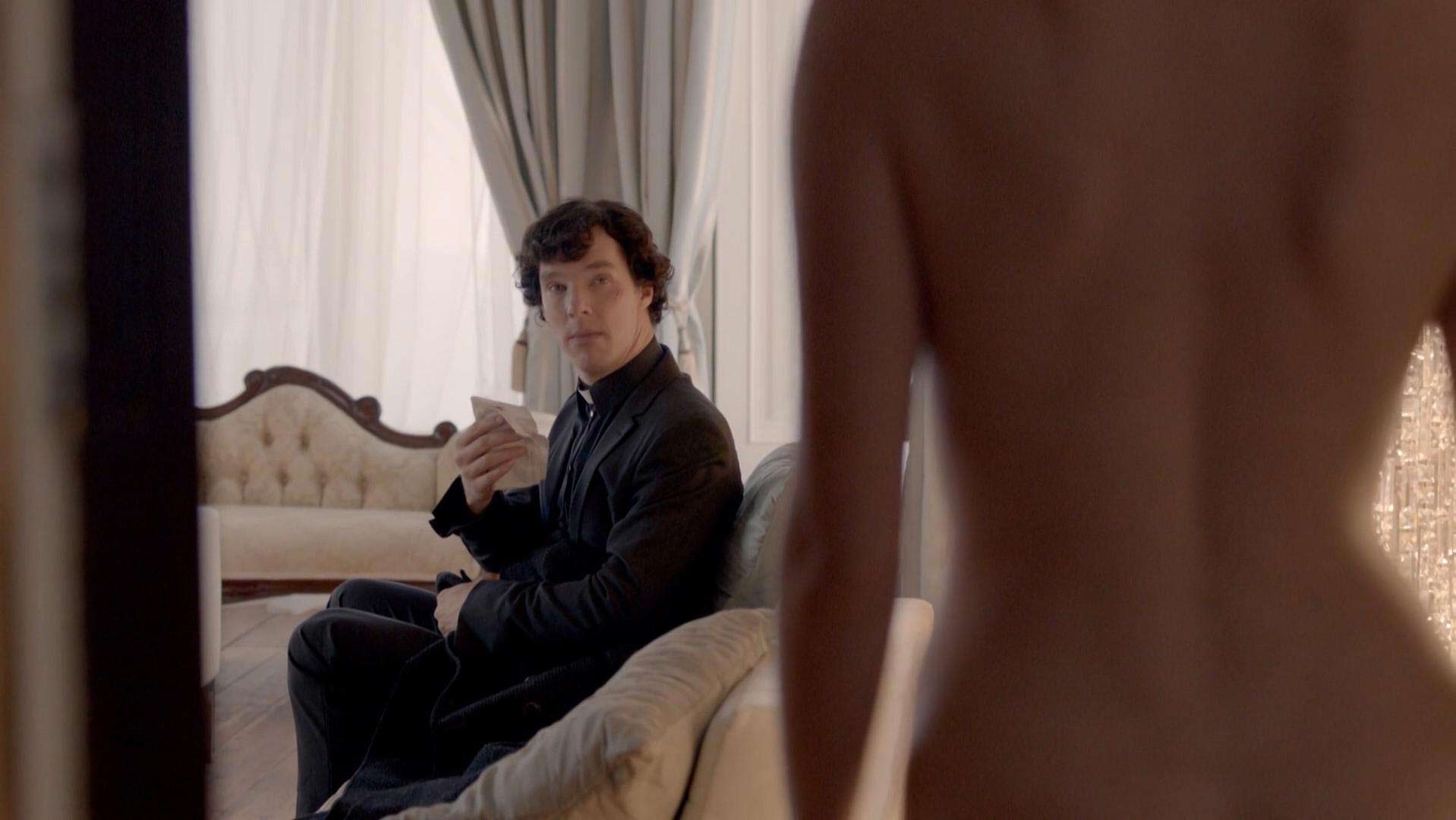 The BBC responded to the complaints, saying that the nudity had been carefully discussed "to ensure it was appropriate for a pre-watershed audience."
This further increased the number of viewers, especially during the period between January to April, fueling the boom in iPlayer's online viewers went up to a total of 2.32 billion requests for programmes across over 650 platforms.
This was a jump of 24 percent since 2011.
Pulver had no idea at that time, that the 111-second scene would be watched by nine million people on New Year's Day 2012, and a further 3 million+ people online after that.
The episode, Pulver's character as Irene Adler, a dominatrix who is also known as Sherlock's love interest, had changed her life.
"The only way I could describe it is that it's like that bit in The Wizard of Oz where everything goes from black and white to Technicolor. Everything was OK beforehand – it was great – but all of a sudden, the lights had come on," she said.
"The last year has been extraordinary."
While she said that she was actually nude in the scenes, "I think the human form is something to celebrate. And you don't actually see anything. That's why we spent eight hours shooting that scene because if you saw a tiny bit of nipple ... It is so cleverly shot by [director] Paul McGuigan, that it is what you don't see that makes your imagination go crazy."