Humans are equipped with an array of senses to sense their surroundings. These senses can be so sensitive that even the slightest disturbance in the environment can be detected.
But sometimes, like when people's minds and focus are preoccupied with something, the brain may not process the information the senses are trying to convey. As a result of this, accidents can happen.
Once instance of this happened in India, on the railway track near the Telangana's Kazipet Railway Station.
A 17-year-old, first-year intermediate B.Tech student was filming a video to be uploaded to Instagram Reels, when he didn't see a speeding train coming towards him from the back.
Chintakula Akshay Raj was so much into the moment, that he neglected the presence of the tons of metal rolling down the track at full speed.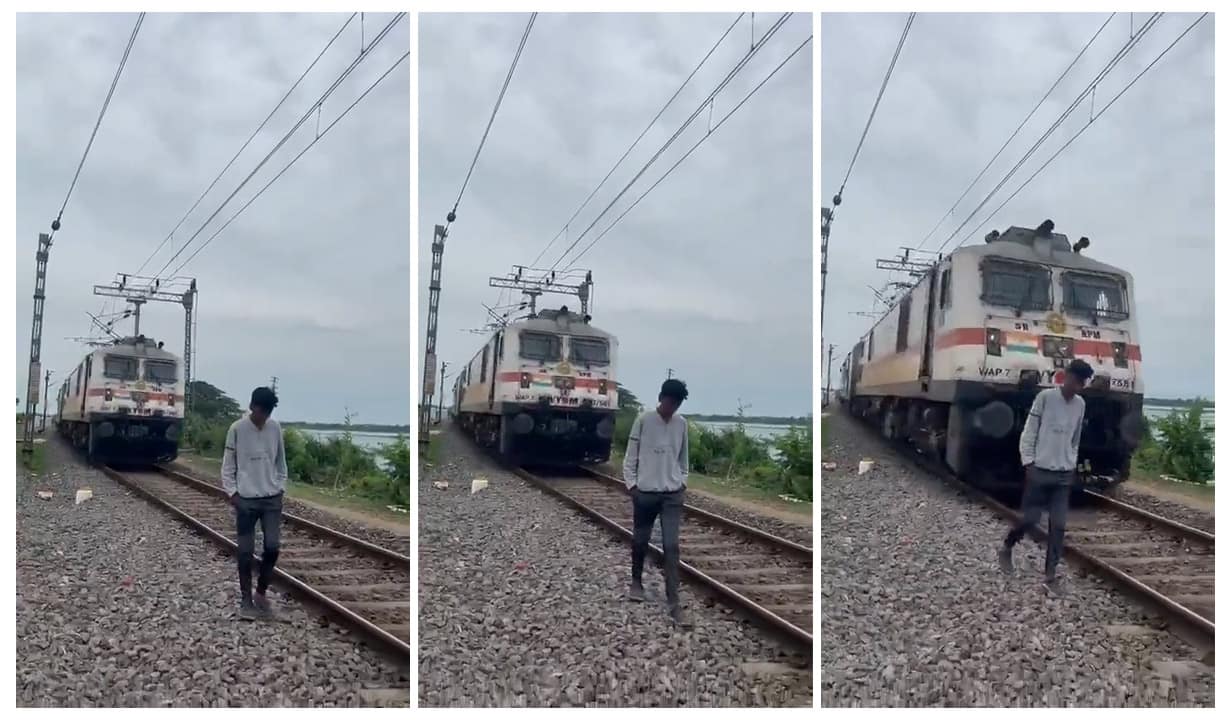 Chintakula Akshay Raj simply didn't see, or hear anything.
Akshay Raj was hit in the head and left elbow.
Fortunately for the young man, help was quick.
This allowed the injured Akshay Raj to be quickly rushed to nearest hospital, the MGM Hospital, where his condition is described as "serious."
According to the medical team, Akshay Raj received grievous injuries, and was bleeding inside the cerebellum, which is part of the brain located at the lower back of the head.
His left leg and hand have also been badly injured.
The speed of the train managed to dislocate Akshay Raj's limbs, due to the enormous momentum the impact had on him.
Doctors suggested his family to shift him to Hyderabad, where better treatment is available.
Fortunately, Akshay Raj was saved, because his injuries were apparently "non-life-threatening."
Akshay Raj survived the incident, and was soon recovering.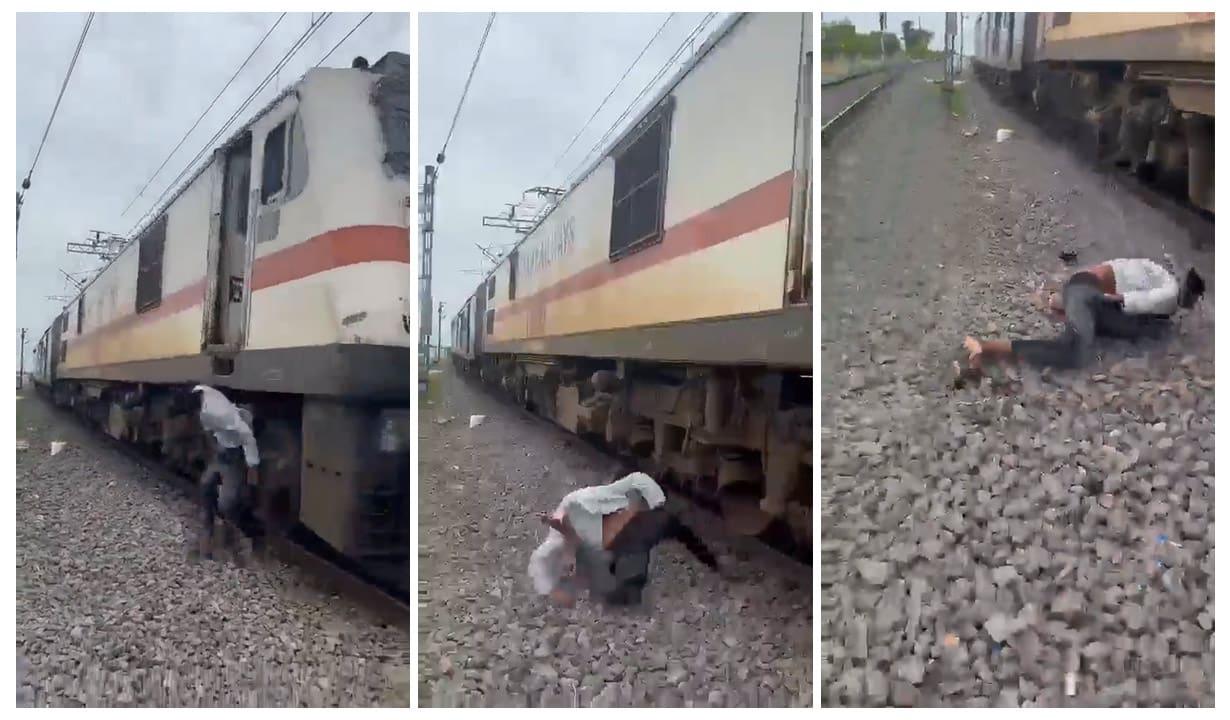 Chintakula Akshay Raj experienced a major blow to his head and body, and miraculously survived
According to GRP head constable K Dayasagar, Akshay Raj was with his two friends when filming the video when the mishap occurred.
His two friends did warned Akshay Raj.
But Akshay Raj didn't pay attention to anything.
He simply didn't hear his friends, nor the train that rumbled the earth underneath his feet.
The shocking video that has gone viral on social media, has a number of netizens demanding all those involved in filming of the video to be arrested.
This is because they think that it's definitely not humane for anyone to keep recording a video when the person in the video is at a (unwanted) grave danger.
This isn't the first time someone has ever experienced death, or near-death situation, on the rail tracks because of social media.
In the past, a teen died when filming for a TikTok video in Bangladesh, and before that, two men were killed when creating a TikTok video in Pakistan.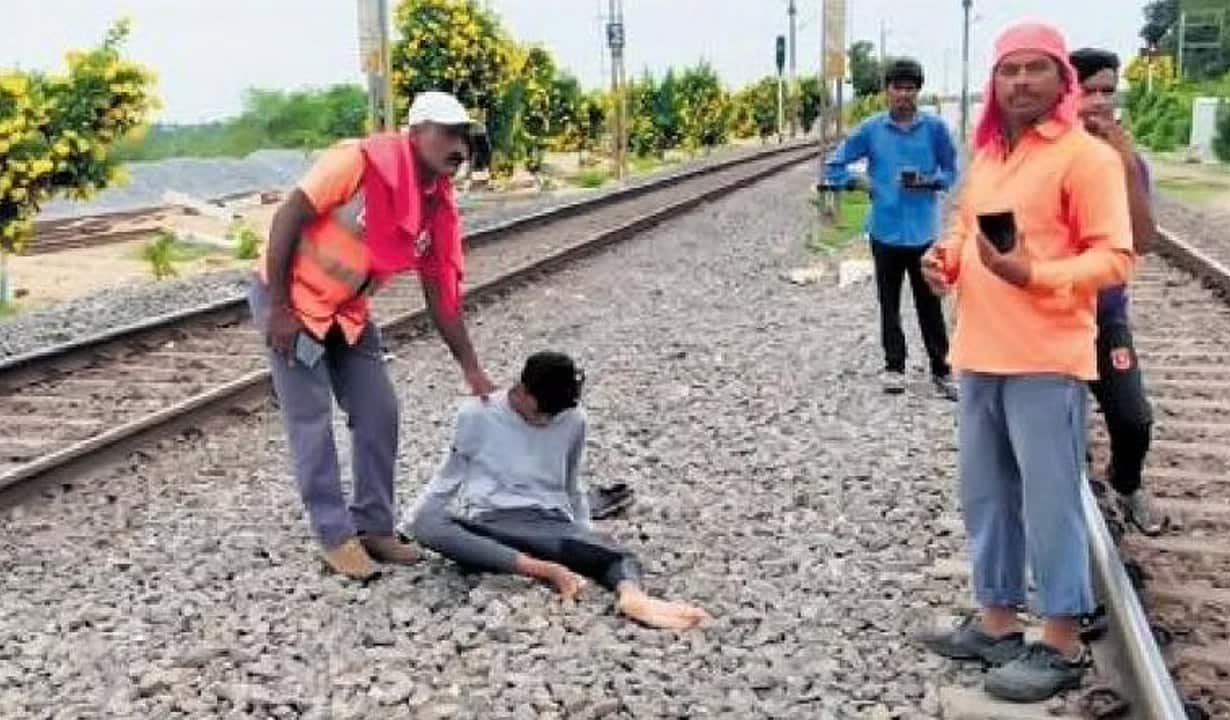 Chintakula Akshay Raj wasn't the first to have been hit by a train because of social media, but for him, he is fortunate to be alive.