Most people on the web would probably know that Google, Facebook and other giant platforms are owning the web. But not many apparently know that porn sites generate web traffic that cannot be trifle with.
According to Enough is Enough on its porn industry statistics page, there are at least a thousand of porn searches per second from people around the world.
In every minute more a little less than 100,000 new visitors arrive at Pornhub.
And according to The Recovery Village, porn addiction affects approximately 5–8% of the adult population.
Sex may be a taboo subject to some people. But on the web where things are limited to only the imagination, there are a lot of profitable businesses going on that are related to the adult industry.
The internet porn revolution has came a long way before online nudity killed Playboy. And that is for a reason: the easiness it is for anyone to look for porn.
Those adult entertainment websites want people to come visit them, open up a video, to then open up another video, and another, and again another.
Not only that popular porn sites are relatively fast to load and have a large database of pornographic materials, but their web design is also the key of making many people hooked for hours at a time.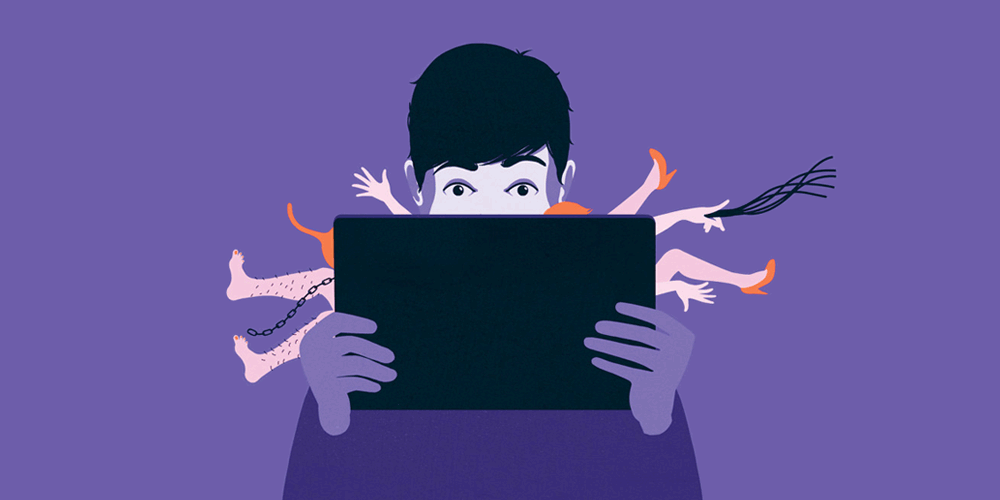 Pornhub for example, is one of the largest porn sites on the web. Founded in 2007, it relies on a stripped-back interface with a black background and bright orange font and buttons. Other related websites like RedTube and YouPorn which are all owned by MindGeek, originally founded by Fabian Thylmann all feature very similar interfaces.
Others like xTube, xVideos, xHamster apparently also have similar features and design.
Looking at them side-by-side, patterns emerge: the ability to attract attention retention and keeping eyes wandering.
Most of those sites feature a similarly arranged animation, GIFs, live action, typography, logo, page layout, buttons and more. Logos sit on the top left, followed by a search bar and a drop-down menu full of categories.
it can be concluded that most are indeed under-designed. But in fact, there are meant to be that way, as the purpose is in fact highly strategic.
In the modern web design world, it has long concluded that minimal design with least clutter should perform best in attracting visitors. But on porn sites, "clutter" isn't exactly the thing to eliminate because for them, "clutter" is the content.
This is why popular porn sites utilize web design that is specially crafted to keep their contents always available to keep users clicking.
Read Online Porn Is Said To Leave More Carbon Footprint Than When Porn Was On Magazines And Tapes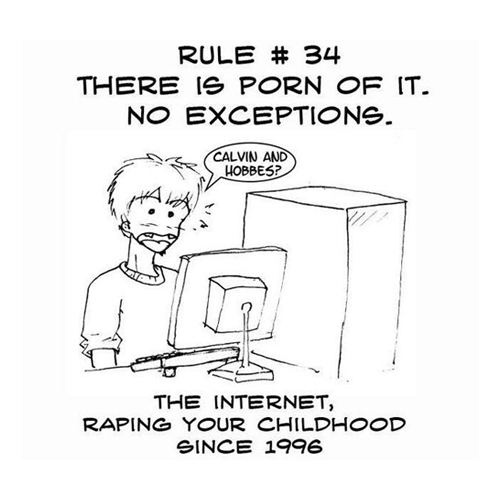 They too have similar pattern of enticing.
For example, the interfaces compel the viewer to open a video they want at first. When the page opens and the video is playing, the web design lures visitors' eyes to wander clockwise to also look at the sidebar, to then eventually down to the bottom row where the video can be commented, liked or disliked.
And if those don't appeal them, at the very bottom, the sites blatantly show more videos that have been filtered based on the video that is playing, keywords configuration and other criteria the algorithms suggested, all ready to be clicked.
Behind those seemingly 'boring' web design, popular porn sites rely on algorithms that abide the age-old rule of desire: the best way to keep visitors interested is to keep them guessing.
Just like data giants like Facebook and other social media networks, porn tube websites are also designed to increase "attention retention" and "time on site." The longer viewers browse, the more data they produce, and this will then be fed back to the visitors to create an illusion of choice.
This same strategy is also used by supermarket giants or popular stores.
These brick-and-mortar businesses simply put a sheer number of shelves with items that people may need, while putting what their most valued items with high sales somewhere in customer's direct line of sight. This way, customers can see all the products the stores want to sell quickly, effortlessly.
Porn tubes rely on this same seductive principle.
By giving users too much content to consume, they will keep wandering, just like window shopping. All that as they hope to eventually find the perfect clip.
And with the seemingly endless content to show on a single page without reloading for example, visitors of porn sites will be distracted as they go.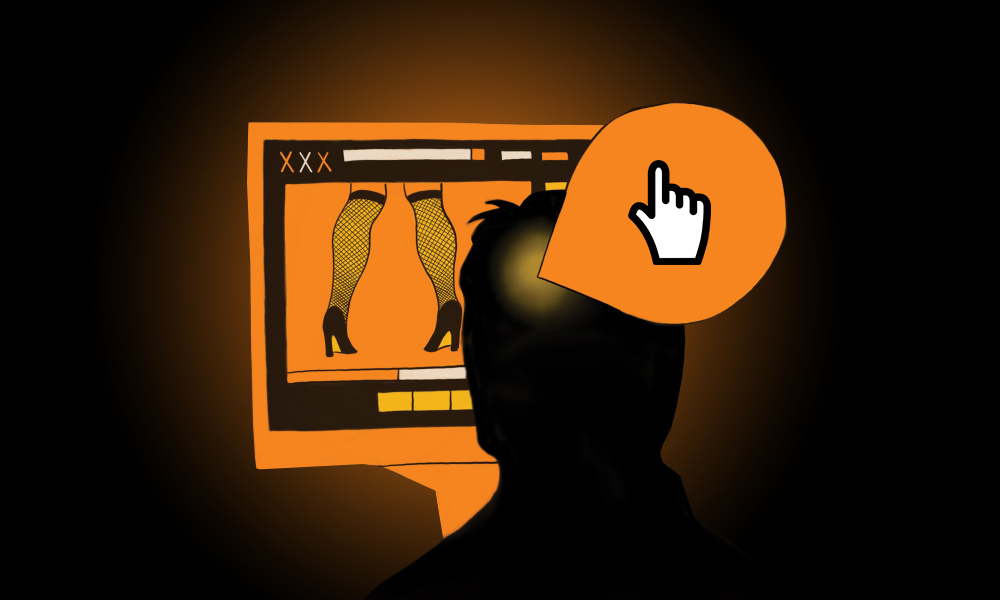 People visit porn sites for a variety of reasons.
They may visit them in their free times, just for dwelling, wandering, or the purpose for pleasure, or may be to keep boredom away.
Millions of people visit mainstream porn websites each year.
Besides providing membership and showing ads, those sites also use their algorithms to mine data. Those sites know what users like the most, their demography and location. And they can use all that to predict people's desires and feed the content back to the viewers.
With these in mind, the pornography industry is able to mediate people's sexual categories, and interests that are based on racial, class, fetishes, and cultural differences.
The online adult industry's profits have long driven by broader technological innovation, by also including more capable sales tactics and revenue streams like live chat, video streaming, secure credit card processing, pop-ups, and web promotions.
Acknowledging that many of their visitors disable cookie trackers, use proxy IP addresses to mask their location, and logging out of their personal accounts, popular porn sites know that their statistics number may not be that accurate. This is why they also regularly conduct a variety of A/B tests to experiment with different content to find out more about how certain audience respond.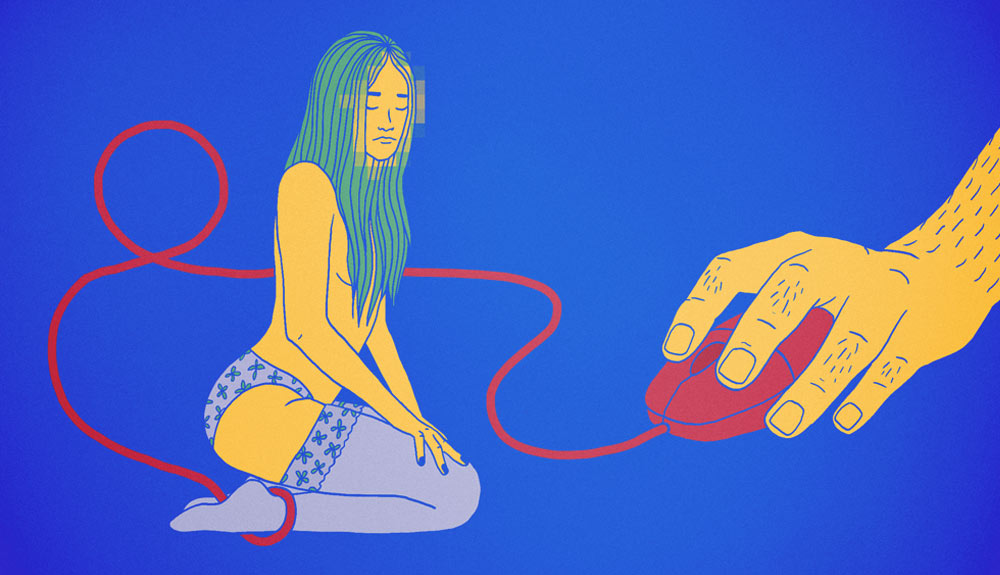 But despite their immense daily traffic, advertisers don't advertise on porn platforms unless they're also part of the adult industry.
So here, the ecosystem is rather cocooned, making data rather difficult to extract by those beyond the adult entertainment industry.
MindGeek for example, owns some of the world's major porn sites, as well as adult production companies.
With MindGeek's ownership over areas of its content, parts of the adult industry are in the paradoxical situation of working for a company that makes money from the piracy of its output.
So when a production company shoots a video, and it gets pirated and uploaded by users to the porn sites, the companies involved can create an unprecedented centralization, along with the data economy that goes with it.
Business here thrives, with the most raking in profit are the sites and the production companies. And as for the adult performers, they are seen by many as the most unfortunate.
Further reading: Google And Facebook Know Your Porn Preferences, Researchers Found