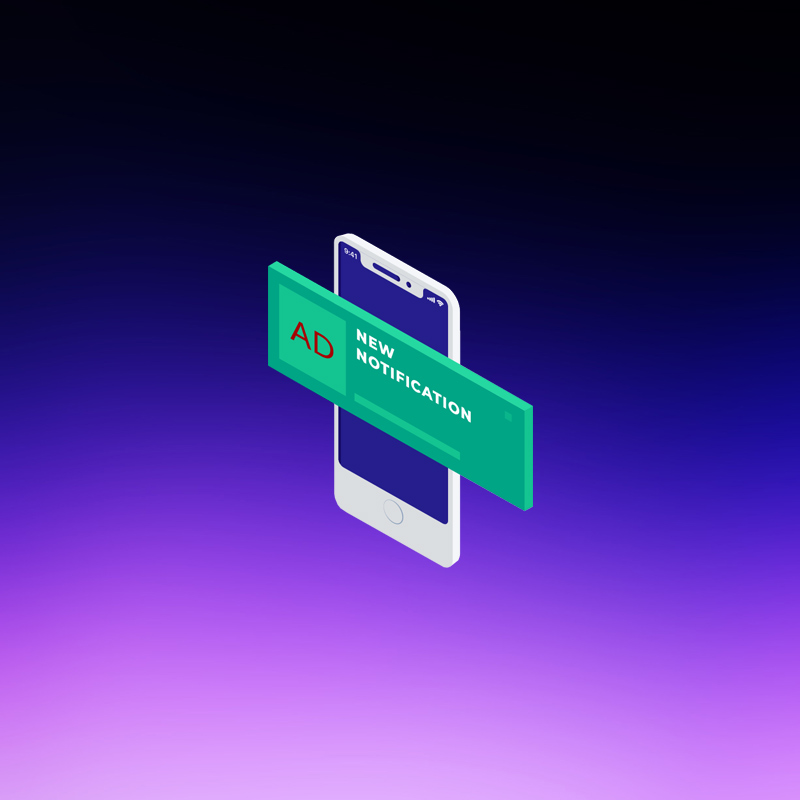 To many tech companies, ads are in their blood. Apple is apparently joining them.
In an updated App Store guidelines, Apple said that it is allowing push notification ads on iOS. What this means, iPhone users would see app developers send push notifications for "direct marketing purposes", which is something that has never been seen before.
Fortunately for iPhone users, Apple is still strict here.
The company said that developers have to make users "explicitly opted in to receive them via consent language displayed in [the] app's UI." Developers should also provide an opt-out function in their app.
The updated Apple Sites and Services App Store guidelines read:
"Push Notifications must not be required for the app to function, and should not be used to send sensitive personal or confidential information. Push Notifications should not be used for promotions or direct marketing purposes unless customers have explicitly opted in to receive them via consent language displayed in your app's UI, and you provide a method in your app for a user to opt out from receiving such messages. Abuse of these services may result in revocation of your privileges."
Apple updated its guidelines to reflect the features introduced with iOS 13, as well the compatibility of apps with its latest iPhone and iPad models, and more.
The company noted that 77% of all Apple devices shipped since 2016 are already running iOS 13. On iPad, the number rises to 79% with iPadOS 13.
What this means, Apple also wants developers to update their apps to the latest technologies.
For example, Apple said that all new apps and app updates need to be built with the iOS 13 SDK starting April 30, 2020. This allows them to offer features such as Dark Mode, ARKit 3, Core ML 3, and more.
Apple also requires developers to prepare their apps to be fully compatible with all currently supported devices, including the iPhone 11 Pro Max and the 7th generation iPad.
Sign In with Apple, which allows users to access apps with their Apple ID credentials, also needs to be implemented by April 30, 2020.
Apple also updated the guidelines to be stricter when reviewing apps categorized as "dating" and "fortune telling", saying that it "will reject these apps unless they provide a unique, high-quality experience."
And finally, developers are no longer able to prompt users with custom review notifications, as they're now required to use the official API provided by Apple.
So what Apple is doing here, is trying to make developers follow newer technology to improve experience. But in terms of showing ads on the notification panel, it's a little off from Apple's ecosystem.
Previously, Apple was once lured to the ad business when it launched iAd. But that product never really took off that Apple discontinued it.
Apple is a hardware company that is unlike Google which depends on ads for revenue.
In other words, its customers pay for some level of privacy and protection from third-parties. So Apple may not be expecting ads in the notification panel to be a revenue source worth fighting.