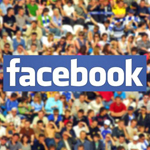 Facebook, with over a billion users at hands, is setting its eye on its next billion users - even if they don't have internet access yet. An initiative to bring internet access to the "next five billion" people has been launched by Facebook founder Mark Zuckerberg.
The social network has teamed up with Ericsson, MediaTek, Nokia, Opera, Qualcomm and Samsung, among others, to lower the cost of mobile data.
"There are huge barriers in developing countries to connecting and joining the knowledge economy," Zuckerberg said in a statement. "Internet.org brings together a global partnership that will work to overcome these challenges, including making internet access available to those who cannot currently afford it."
The group said it wanted to help those in developing countries to become part of the internet community. But one expert said those nations had "other priorities" to deal with first. Zuckerberg said the goal was to make "internet access available to those who cannot currently afford it".
The group's statement said only 2.7 billion people, or just over one-third of the world's population, had internet access. Adoption of the internet was growing by less than 9 percent a year, which was not fast enough.
In a proposal entitled "Is Connectivity a Human Right?" Zuckerberg lays out his plans for the organization and its solutions to equipping the rest of the world with the tools to connect with each other and gain access to the world's greatest repository of information. The "rough plan" focuses on spreading connectivity through mobile devices with three main "levers."
First, the companies together plan to make internet access more affordable through building out more economical and efficient networks. Secondly, it plans to have phones and devices use less data by creating more efficient apps and software. And last, it plans to help businesses in the areas drive internet access through more awareness.
The statement said: "Potential projects include developing data compression tools, enhancing network capabilities to more efficiently handle data, building systems to cache data efficiently and creating frameworks for apps to reduce data usage."
The Voice of Others
Other companies are stepping up their interest in this area, all eager to position themselves as a major player in a market that analysts predict could be highly lucrative as technology adoption increases.
"Africa is almost like the final frontier these days," said Tom Jackson, managing editor of African technology news site, "the final place now where there's penetration to be increased and there's money to be made."
Google recently launched Project Loon - balloons that will beam the internet from near-space. In New Zealand, fifty people are currently testing the technology, which gives speeds equivalent to 3G. The Internet.org announcement comes just a few months after Google announced Project Loon. Announced in June, Google has also begun testing the balloons Northern California.
If successful, it would be likely to provide a cheaper alternative to satellite connections, currently one of the main ways people in the developing world connect to the web. But the matter wasn't as much of a priority for the Chairman of Microsoft, Bill Gates. In August 2013, Gates criticized the project, saying that fighting malaria was more important. "When you're dying of malaria, I suppose you'll look up and see that balloon, and I'm not sure how it'll help you. When a kid gets diarrhea, no, there's no website that relieves that," said Gates in an interview.
It's clear that the Zuckerberg don't share Gates' attitude about closing the digital divide. Zuckerberg specifically feels that connectivity is more than a privilege.
"There is no guarantee that most people will ever have access to the internet," he writes in the proposal. "It isn't going to happen by itself. But I believe connectivity is a human right, and that if we work together we can make it a reality."
"I believe connectivity is a human right, and that if we work together we can make it a reality."