Productivity matters. As a matter of fact, it's the key for effectively delivering great results with greater efficiency.
Following Dropbox is letting users work with Google files and Slack in adding Office 365 to its platform, Google announced that users can edit Microsoft Office files directly from Google's suite of apps.
Previously, users had to either convert Office files to formats by Google Docs, or use Office Compatibility Mode (OCM) which has limited functionality.
With the update, users can simply open a Microsoft Office file in Google Docs and start editing. This collaboration is a great update for people who are working together on documents and don't all have a copy of Microsoft Office.
With the update, they can work together without having to converting the files or messing up the formatting.
What users need to do, is to just open an Office file in Google Drive to open a preview of the file, to then select Open in Google Docs, Sheets, or Slides. From there, users can ]edit, share, view version history, collaborate in real-time with others, and more.
All changes make will be saved to the original Office file.
Google said that the feature is initially available to a limited number of users, before the company starts extending the rollout to more users.
The Office formats supported by Google Docs, Sheets, and Slides are:
Word files: .doc, .docx, .dot.
Excel files: .xls, .xlsx, .xlsm (macro enabled Excel files), .xlt.
Powerpoint files: .ppt, .pptx, .pps, .pot.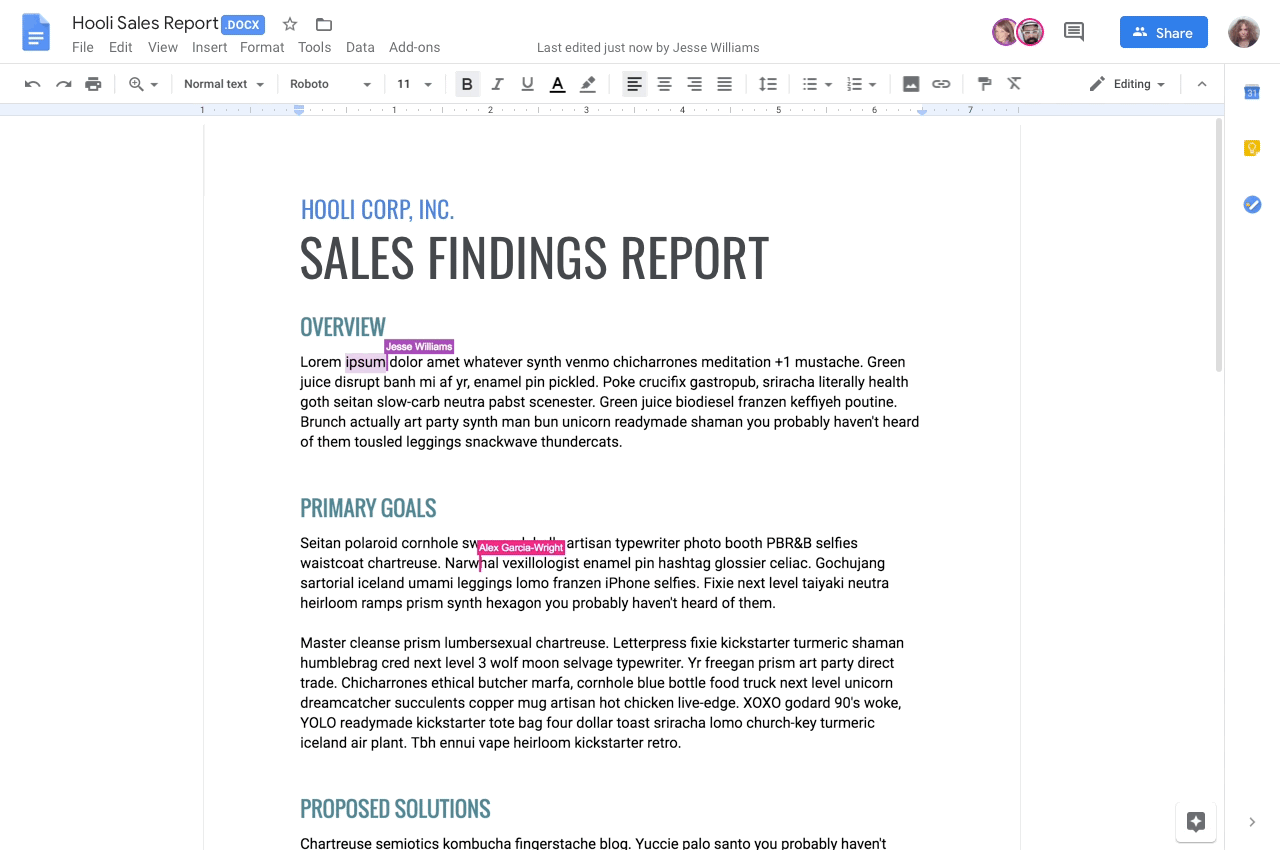 The internet has given the way to communicate. With the ability send and retrieve data, people can collaborate on works from anywhere they are in the world.
However, online editing is a pain if people have to collaborate using different platforms. Since different vendors have different way of seeing something, users using one product, should usually convert files made by other product, before they can work on it.
In this case, users working with a Word document needs to convert the Microsoft Office file into Google's format, before they could edit, comment or collaborate with others.
With Google allowing Microsoft Office users to use its platform, real-time cross-platform collaboration has never been easier.
According to Google:
"Google writes:
"With Office editing, you can now edit, comment, and collaborate on Microsoft Office files using Google Docs, Sheets, and Slides. This feature brings the collaboration benefits of G Suite to Office files while streamlining workflows by eliminating the need to convert file types."