Whenever it can, and whenever it's allowed to, Google Search will definitely crawl and index everything in its path.
And apparently, the things the search engine can crawl and index, can include sensitive information that some people wish the public will never see. This is why Google is releasing a tool that makes it easier for users to remove search results containing some of their most sensitive data.
With the tool, users can remove personal identifiable information (PII) that include: confidential government identification numbers (Social Security number); bank account numbers; credit card numbers; images of handwritten signatures; images of ID docs; highly personal, restricted, and official records (of the medical sort); and confidential login credentials, if ever they see them on Google's search engine results pages.
Google first revealed the 'results about you' feature back during its 2022 I/O conference in May, describing it as a way to "help you easily control whether your personally-identifiable information can be found in Search results."
Through the feature, whenever users see a result with their aforementioned PII, users can click on the three-dot menu at the top right.
This opens the usual 'About this result' panel. There, Google has added a 'Remove result' option at the bottom of the screen.
A dialog states that if the result contains one of those things, "we can review your request more quickly."
After that, users can then monitor the request in a newly added menu item in the Google app called 'Results about you,' which can be accessed by tapping on the user profile at the top right.
Users can monitor the progress of requests via filters 'All requests,' 'In progress' and 'Approved.'
On that same page, users can also make a new request by using the 'Why would you like to remove this result' step.
There, users have the option to include 'It shows my personal contact info,' 'It shows my contact into with an intent to harm me,' 'It shows other personal info,' 'It contains illegal info' and 'It's outdated.'
In short, the tool allows users to explain why they want the result to be removed and submit a request.
If their request is successful, Google will remove the said information from its index.
But it's worth noting that the tool only removes data from Google, and not from the internet.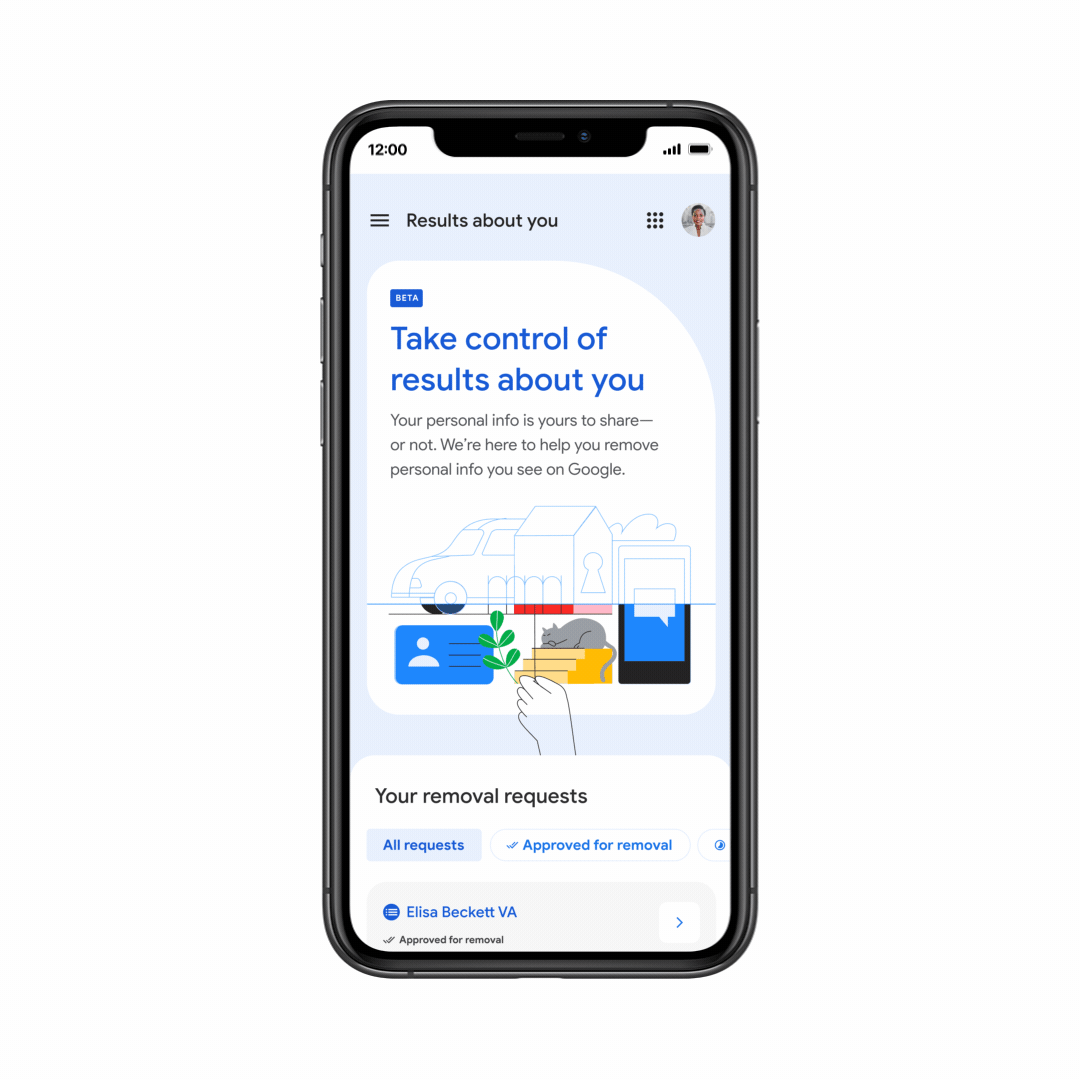 "It's important to note that when we receive removal requests, we will evaluate all content on the web page to ensure that we're not limiting the availability of other information that is broadly useful, for instance in news articles. And of course, removing contact information from Google Search doesn't remove it from the web, which is why you may wish to contact the hosting site directly, if you're comfortable doing so."
In other words, the team that is tasked to review the inquiry would have to decide whether the information is in the public interest, such as newsworthy or official content.
Google will then send an email explaining whether the request has been denied or accepted.
While Google has make things a lot easier for anyone to remove any of their personal identifiable information, it's worth noting that not all requests may be granted:
Before this, users can remove personally identifiable information or doxxing content from Google Search via sending a removal request.
It's a more complicated process, but it does allow users to remove their content if it poses a danger to their safety.
Initially, the feature has been made available to a limited number of users in both the U.S. and Europe.