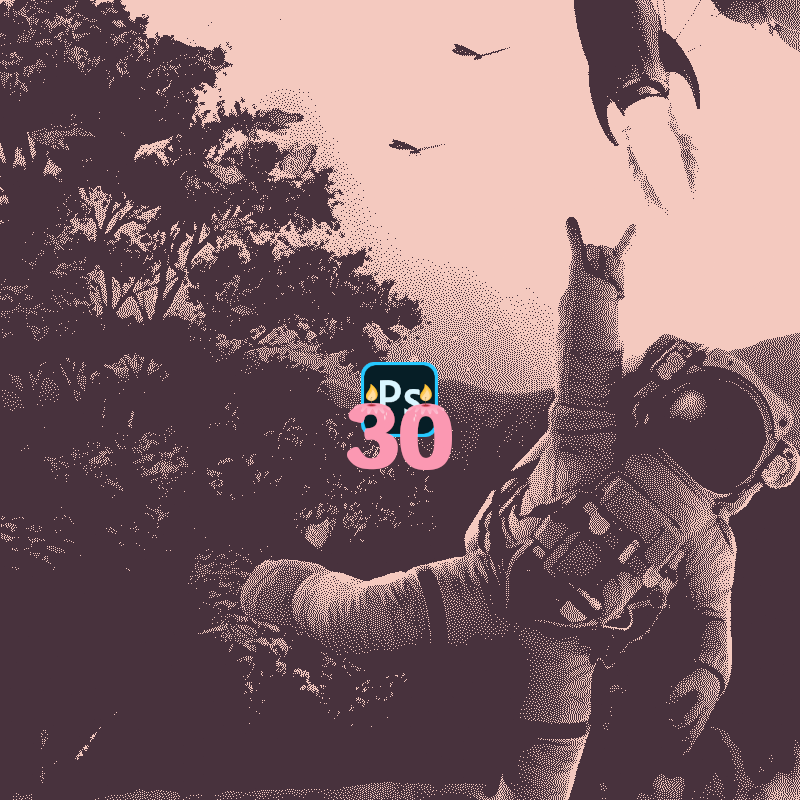 Photoshop is a product of Adobe that is almost synonymous with image manipulation. It's also often used as a verb to describe attempts of editing photos.
On 19 February 2020, the product turned 30. And here, Adobe is looking forward to expand its presence, as well as introducing more capabilities that are powered by artificial intelligence, in order to make the product even more powerful and smarter.
AI has came a long way, and in the world of digital manipulation, AI has taken an increasingly bigger role as the technology can automate things, lifting many of the heavy works and burden.
In Adobe, the company has what an AI it calls the 'Sensei', which was launched in 2016.
Adobe Sensei, according to Adobe, "brings the power of artificial intelligence (AI) and machine learning to experiences — deepening insights, enhancing creative expression, accelerating tasks and workflows, and driving real-time decisions."
And here. Adobe is bringing AI-powered features and goodies to its desktop and iPad apps.
"We honor our long-standing collaboration of artists and engineers, where working together and with your feedback and inspiration we have built a tool that enables you to make the world a more beautiful place," said Pam Clark in an Adobe blog post.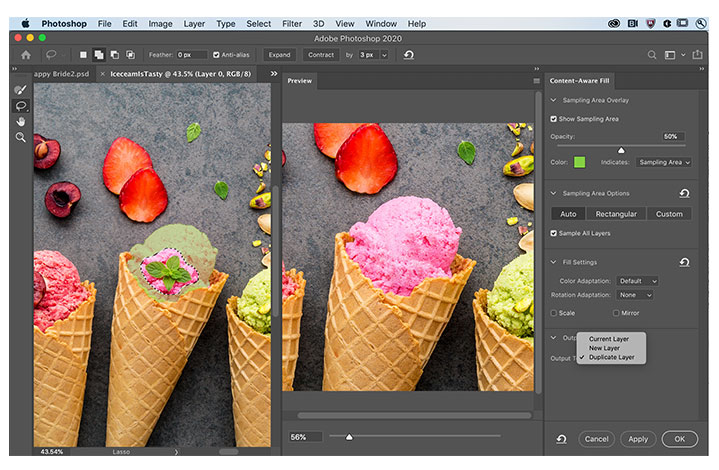 Content-Aware Fill. (Credit: Adobe)
First is for Photoshop on desktop computers.
Adobe is bringing content-aware filling for multiple objects on one go. This feature allows users to remove objects and fill the space with the present background, based on their selection.
"Now you can make multiple selections and apply multiple fills without leaving the workspace," said Adobe.
Lens Blur improvements. (Credit: Adobe)
Adobe is also launching an improved lens-blur function that supports photos with the depth map. The feature relies on GPU rather than the CPU for processing, and should work faster with more realistic bokeh effects.
The feature uses algorithm that was built based on the first principles of physics and how light interacts with objects in the real world. The algorithm can simulate a 3D environment to create realistic results, while consuming the least amount of computing power.
Mac OS Dark UI support. (Credit: Adobe)
For MacOS users, Adobe has improved content aware fill, dark UI support in macOS, and the type settings.
Object-Selection Tool. (Credit: Adobe)
As compared to the desktop users, Photoshop for iPad users are getting the object-selection tool, just like the one available on desktop. The Sensei-powered tool automatically pick objects based on users' general selection through an AI.
Adobe is also focusing a lot more on Photoshop on mobile. Apart from the Photoshop for iPad, the company also introduced Fresco, a painting app for users using Apple's flagship devices. It also invested in tools to detect if a photo has been manipulated using AI and using the Content Authenticity Initiative that aims to verify image sources online.
As for Photoshop Express, the company's Chief Product Officer Scott Belsky said that it has more than 20 million monthly active users.
Photoshop was created by two brothers Thomas and John Knoll. They sold the distribution license to Adobe Systems Incorporated in 1988, before it was launched as Adobe Photoshop in 19 February 1990.
The video above was uploaded by Photoshop in 2010. It features John Knoll recreating the first demo he ever made with Photoshop. Knoll also briefly worked on the world's first photoshopped image, which was a photo of his wife in Bora Bora.
The first versions of Photoshop introduced the UI layout and toolbar that look similar to the more modern Photoshop. The layers feature however, was introduced years later.
Fast forward, Photoshop has carved its name as one of the most powerful tool for image manipulation. The product is a like a gift for the likes of designers and professional photographers.
In the modern days of technology where the internet has become a place where people hangout with images, photos and memes, Photoshop is one of the tools people can't live without.
However, its greatness also opened the gates for bad actors to take advantages, where they use the tool to spread misinformation. As Photoshop becomes easier to use and installed on the many computers around the world, even people will lesser knowledge and experience with the tool can edit photos to embarrass or even harass others.
Photoshop has become so great that Adobe has had to think about the ways to take responsibility.