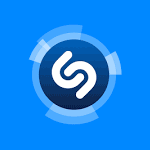 For several years back Shazam has updated itself by including more features. With abilities such as building a playlist, helping users discover new tunes and identifying magazines, the app has grown to be more sophisticated than ever.
While sophistication about songs could be good for Shazam, the many features it has did somehow managed to put a toll on its performance. Shazam has become slower the more it has to give. But still, Shazam is a song recognition at heart, and for that speed should matter.
Being laggy isn't what it had in mind.
When Shazam users are on the rush in trying to identify a song that is ending, most of them will do the following in order:
Take smartphone out of pocket/purse/bag.
Unlock the device.
Look for Shazam in the app drawer of shortcut.
Wait until the app finishes loading.
Tap on the 'Shazam" button so Shazam listens.
Those steps may take shorter or longer for different people, but although they may only be a few seconds at most, the time it takes could result in the user in missing it. A song that is ending just can't wait.
For that reason, Shazam introduces Auto Shazam as a way to make the app to automatically listens to its environment automatically. Basically, the feature makes the app sits in the background listening to songs and identify them for users.
This means that users can use other apps, or even leave their smartphone alone, while Shazam creates a list of tracks from songs it listens. Shazam will store each identification until the user opens the app.
So instead of doing the above illustrated steps, why not making Shazam to listen so it can identify any songs as soon as it start playing.
Shazam's Senior Product Manager for Android, Clement Haider, said that:
"Auto Shazam is a feature that continues to make Shazam one of the best companions to discover new music. We're delighted to have it now available to our Android users. It makes it very convenient to use - whether you-re binge-watching TV shows and want to make sure you're capturing all the cool tracks or you're in your car listening to radio. You can focus on the road and enjoy the music. Shazam created for you an Auto playlist in My Shazam with all the songs you've been listening to."
To use the feature, Shazam has updated its app to have an 'Auto' switch on the app's main screen. When switching this on, Shazam will remain open.
Users can see when the automatic capture feature has been activated by seeing the red bar across the top of their screen. And as songs are captured, Shazam will show a brief notification at the top as well, if the user have turned on notifications in both the device and Shazam.
Using this mode, Shazam uses more battery than usual, because it has to stay running in the background. This process consumes both power and memory. but the developers claim that this won't be much since the app will be kept in low-power mode. But still, drainage is visible on some devices.
This feature was already made available to iOS users a while back, and now it comes to Android.