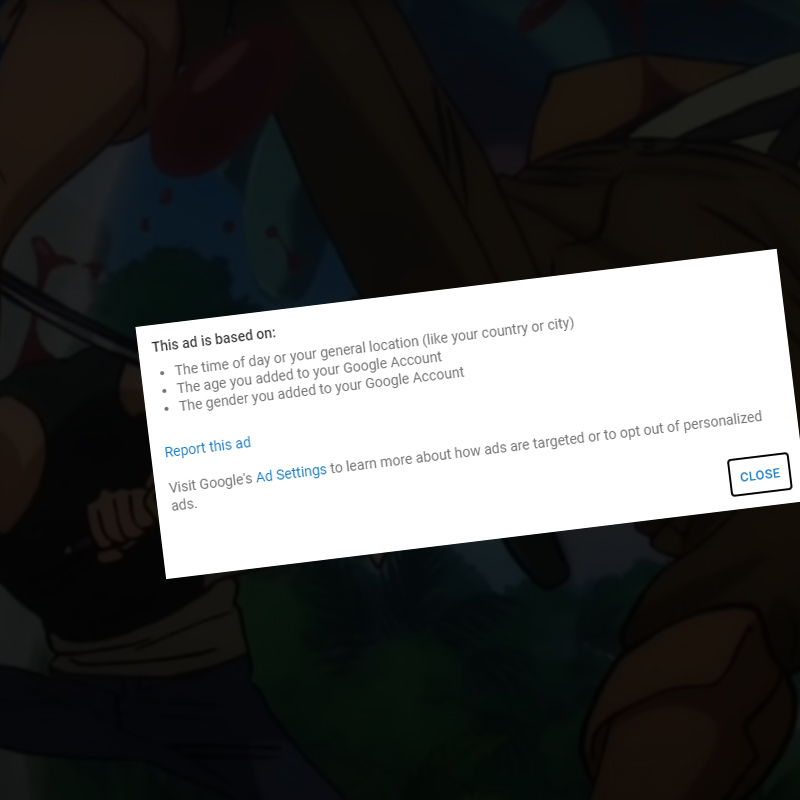 Google has long been translucent about how its ad targeting method, and how its tracking method works. What Google wants people to know that they are accurate.
But with Google and YouTube becoming household names, regulators are often after its back, accusing it for monopolizing the market. In a bid to provide more transparency, Google wants its 'About this ad' menu, which shows basic information about advertisers, to show even more data.
Starting in the U.S., Google wants to allow users to know who is running the ads they are seeing in the last 30 days.
The goal is to help users better judge whether a given ad buyer is trustworthy.
The update also include a library of a brand's ads that run on Google's platforms, including on YouTube.
Simply put, Google wants people to be able to tap on the 'About this ad' on an ad is shows to learn more about why it was displayed.
Besides making it more transparent to be on the good side of regulators, the attempt also follows criticism about scams that often happen on the platform.
The ad catalog should give users, as well as advertisers, a more comprehensive look at the insides of Google.
With it, people can view ad creatives from global and popular brands, as well as those as small as local businesses.
Google is calling the ad catalogs the "advertiser pages."
"Imagine you're seeing an ad for a coat you're interested in, but you don't recognize the brand," Google said in its announcement. "With advertiser pages, you can learn more about that advertiser before visiting their site or making a purchase."
This enhanced ad disclosure is built on Google's efforts to "create a clear and intuitive experience for users who engage with ads on Google products."
Google explained that there are more than 30 million users who interact with its ads transparency and control menus every single day. With that in mind, Google wants to help users make informed decision online, no matter where they engage.
With it, users can also report ad policy violation.
"This transparency helps users learn more about the company behind a specific ad. It also helps differentiate credible advertisers in the ecosystem, while limiting the ability of bad actors to misrepresent themselves," according to its blog post.
In recent years, major internet companies that are powered by ads have been providing more information about how their ad targeting works and what data is used for the targeting method.
Many of them also disclose the creative behind those ads.
Google's approach here is similar to Facebook. The social giant that also dominates the online advertising sphere offers similar functionality through a database that users can check to see all ads running across Facebook and Instagram.
Google's ad database however, is focused on political ads.
Besides making ads more transparent to users, to further lower the number of scams that happen on its platform from ads, Google also wants to require all advertisers to verify their identities before buying ads. The company said that it has started verifying advertisers in 90 countries.
With it, Google aims to thwart false ad listings that frequently happen on its platforms.
Together, the initiatives should make Google and its properties a lot safer for users.
By informing users about the ads that target them, users should be more well-informed. This should help them build trust to the brands that are advertising to them, and should also help them to steer clear from sketchy ads for their own safety.