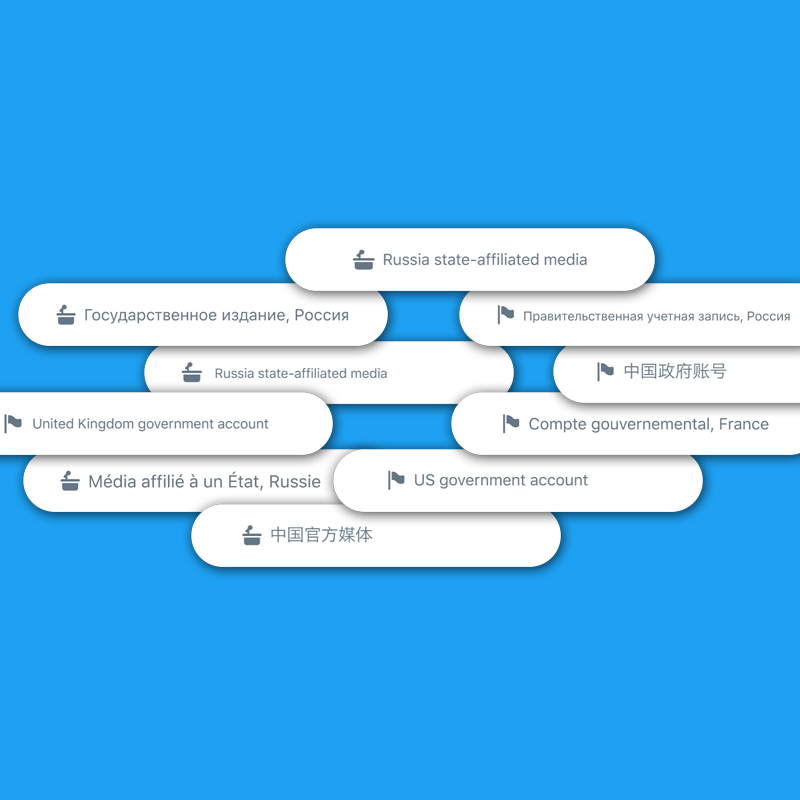 Twitter's blue checkmark is used to let people know that an account of "public interest" is authentic.
In the world that is connected with the internet and social media, Twitter is one of the places where officials and politicians can speak to their constituents. These people can be "key government officials, including foreign ministers, institutional entities, ambassadors, official spokespeople, and key diplomatic leaders".
With their powers and respective positions, they have the ability to spread misleading information, and even propaganda.
This is why Twitter is not going to rely only on its famous blue checkmark symbol to differentiate 'ordinary people and citizens' with those officials and entities that are the voice of a nation.
To prevent the unwanted from happening, Twitter starts labeling those accounts that are strongly associated with the governments.
In a blog post, Twitter said that:
"Our mission is to serve the public conversation and an important part of that work is providing people with context so they can make informed decisions about what they see and how they engage on Twitter."
Twitter is providing two distinct labels:
1. Accounts belonging to key government officials
These accounts include those that belong to foreign ministers, institutional entities, ambassadors, official spokespeople, and key diplomatic leaders.
At the moment Twitter is introducing the labeling feature, its focus is on senior officials and entities who are the official voice of the state abroad.
2. Accounts belonging to state-affiliated media entities, their editors-in-chief, and/or their senior staff
According to Twitter, state-affiliated media is defined as outlets where the state exercises control over editorial content through financial resources, direct or indirect political pressures, and/or control over production and distribution.
Unlike independent media companies, state-affiliated media frequently use their position to advance certain political agenda.
Media companies that are considered to have editorial independence, like the BBC in the UK or NPR in the U.S., won't be labeled.
"We believe this is an important step so that when people see an account discussing geopolitical issues from another country, they have context on its national affiliation and are better informed about who they represent. At this time, we're not labeling the personal accounts of heads of state, as these accounts enjoy widespread name recognition, media attention, and public awareness. Institutional accounts associated with their offices that changeover depending on election results will be labeled, however. "
Twitter believes that the labels can amplify these officials' voices in its platform.
When clicking on one of the labels, Twitter users are then directed to an article that explains the policy.
It should be noted that following the launch of these labels, Twitter won't be amplifying state-affiliated media accounts or their tweets through its recommendation systems including on the home timeline, notifications, and search.
Government accounts listed in the first category are not affected by this change.
"We believe that people have the right to know when a media account is affiliated directly or indirectly with a state actor," Twitter said.
In the meantime, the labels are only applied to those representatives in countries that are in the five permanent members of the UN Security Council: China, France, Russian Federation, the United Kingdom, and the United States.
"For transparency and practicality, we are starting with a limited and clearly-defined group of countries before expanding to a wider range of countries in the future."