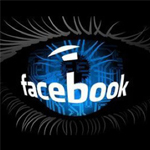 With more than a billion users, Facebook is always attracting attention. Recently, the company revealed that for a week in 2012, it secretly toyed with some users' emotions for a science experiment by tampering with the algorithm used to show posts into users' News Feeds, all without their explicit consent or knowledge.
By tweaking the algorithm that powers the News Feed, Facebook studied 689,003 users' posts. The company's data scientists and researchers found that emotional states can be transmitted between people without face-to-face interaction.
Researchers Adam Kramer, of Facebook; Jamie Guillory, of the University of California, San Francisco; and Jeffrey Hancock, of Cornell University, found that when users were exposed to fewer positive posts, they would themselves produce fewer positive posts and more negative posts. The reverse was true when they were exposed to fewer negative posts. The experiment concluded that: verbal and textual cues have a big impact on emotions, even without hearing or seeing others' body language.
"These results suggest that the emotions expressed by friends, via online social networks, influence our own moods," said the team in the study.
Although the researchers said the study "was consistent with Facebook's Data Use Policy, to which all users agree prior to creating an account on Facebook," users are enraged with this revealed secret. Many said that this is not ethical and violate their beings as if they're "guinea pigs". Anger over the study erupted, and not only on Facebook, but also on other social media.
Facebook on Wednesday issued a statement on the UK investigation. "The study was done with appropriate protections for people's information and we are happy to answer any questions regulators may have," said Facebook in its statement.
Facebook's Chief Operating Officer (COO) Sheryl Sandberg apologized on Wednesday for "poorly" communicating about the experiment.
"This was part of ongoing research companies do to test different products, and that was what it was; it was poorly communicated," she said. "And for that communication we apologize. We never meant to upset you."
However, Sandberg did not say sorry for the study itself.
The study for this massive-scale emotional contagion appeared in the June 17 edition of the Proceedings of the National Academy of Sciences.
The Algorithm Behind the Scene
The experiment Facebook did implies a fraught relationship between the world's largest social network and the people who use it. And the experiment also raises a question: what factors determine a post to be shown for a specific user or not.
Facebook occasionally tweak the algorithm but never reveal the method by which it chooses these posts. According to the company, the News Feed algorithm uses several factors to determine which post to show and which should be hidden. The factor that affect the algorithm includes the number of comments, who posted the story, and what kind of story it is (e.g.: photo, video, status update).
The goal of News Feed is to deliver the right content to the right people at the right time so they don't miss the stories that are important to them. Ideally, we want News Feed to show all the posts people want to see in the order they want to read them.
"Of the 1,500+ stories a person might see whenever they log onto Facebook, News Feed displays approximately 300," wrote Brian Boland, Facebook's Advertising Executive, in June 2014. "To choose which stories to show, News Feed ranks each possible story (from more to less important) by looking at thousands of factors relative to each person."
What Boland is saying is that Facebook is not like most of its competitors where every single post from every single person you're friends with is shown.
How this algorithm works in the News Feed isn't explained in detail. Thought the company offered a glimpse of how it works, most of its factors are kept secret. However, there are some ways that determine a post to be shown or not on your feed:
Hiding a post is to say to Facebook that you don't like a post. Facebook can adjust what you'll see in the future from your feedback.
There some friends' you like more than others. The more you visit a person's page, like his/her posts, or post on his/her page, the more that person will show up in your feed.
The more popular a post is (lot of likes, shares, and comments), the more likely it will stay above the rest. An old post may sprung up if it suddenly becomes popular.
The more you interact with a specific type of post, the more of this type of message will show up.
Promoted posts (ads) are pushed more often than regular ones. And new Facebook users will be less likely to have their posts shown on others.
Videos are likely to be more noticed than images. Images are more preferred than links, And links are more acceptable than ordinary text posts. (Videos > images > links > posts).