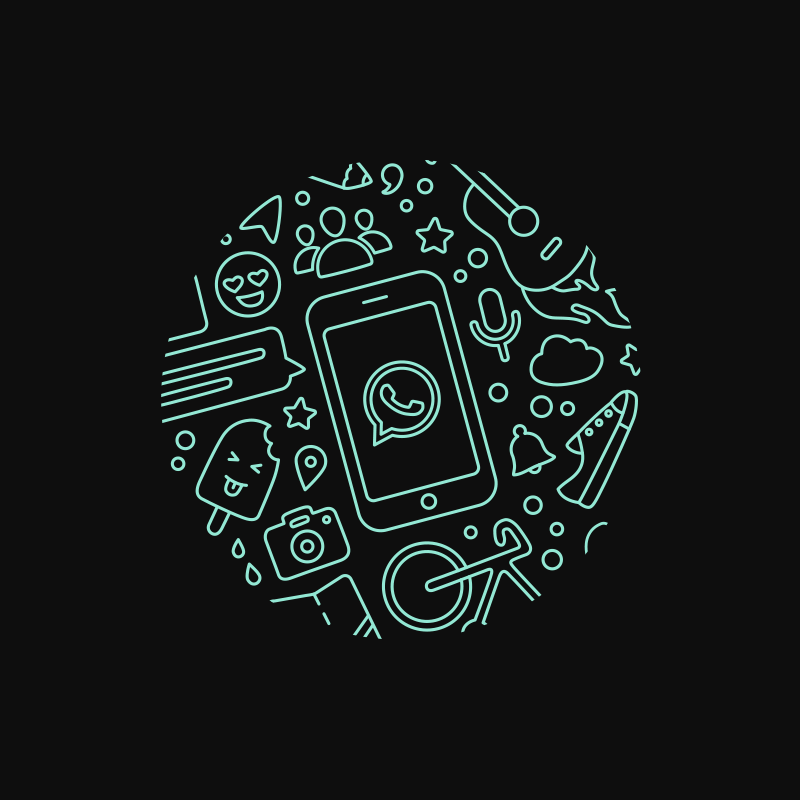 WhatsApp announced some features that are set to roll out "over the next few weeks."
The news about the following features have been circulating on the web for a while. But WhatsApp finally announcing them, the popular messaging app is finally providing its official confirmation.
The goal of the updates, is to make the product more reliable for its more than 2 billion users to chat with friends and family.
WhatsApp also wants the features to help it remain the "most useful way for anyone, anywhere to connect."
The features WhatsApp is trying to deliver, include:
Animated Stickers: Stickers are one of the fastest growing ways people communicate on WhatsApp, with billions sent every day. WhatsApp is rolling out Animated Sticker packs that are more fun and expressive.
QR codes: WhatsApp is making it easier for users to add a new contact. No more tapping in their digits one at a time.
Dark mode for WhatsApp web and desktop: The popular Dark Mode theme extends to WhatsApp on the web.
Improvements to group video calls: WhatsApp has increased video call participants to 8 people, and allowing users to press and hold to maximize a participant's video to full screen. WhatsApp has also added a video icon in group chats of 8 or less, so users can easily start a group video call with 1-tap.
Status comes to KaiOS: WhatsApp users on the Linux-based mobile operating system can finally create Statuses to share information that will disappear after 24 hours.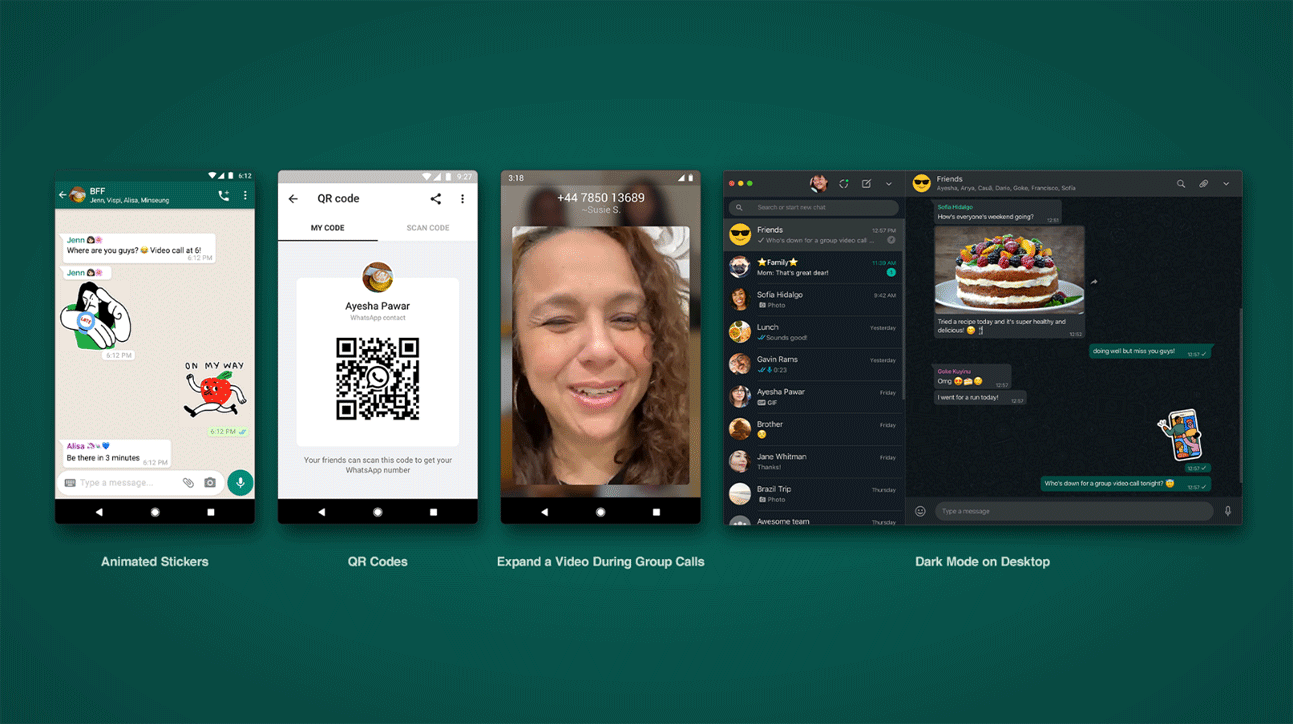 The most notable addition would be the ability to add contacts via a simple QR code scan. This feature is similar Snapchat's.
With many people aren't meeting each other as often due to the 'COVID-19' coronavirus pandemic, QR codes to add new contacts could come in handy. It's an interesting feature on the list since it means that users can finally add a new contact by simply scanning a code rather than having to enter a full phone number manually.
Instagram which is also owned by Facebook, already has a similar feature in the form of Name Tags. But WhatsApp is instead using the traditional black and white QR codes.
The next feature that should come useful, is the Animated Stickers.
WhatsApp hinted this feature back in June, when it appeared in the app's beta release. At the time, the feature was only meant for an early stage development of the app.
WhatsApp was late in introducing the original stickers features. And the Animated Stickers also come late, as other messaging apps are already having their own animated stickers. From Telegram to iMessage and WeChat, for example. WhatsApp only has had very basic sticker support.
With the official announcement, Animated Stickers should come sooner than later.
All these tools and features are expected to take a couple of weeks to roll out fully.