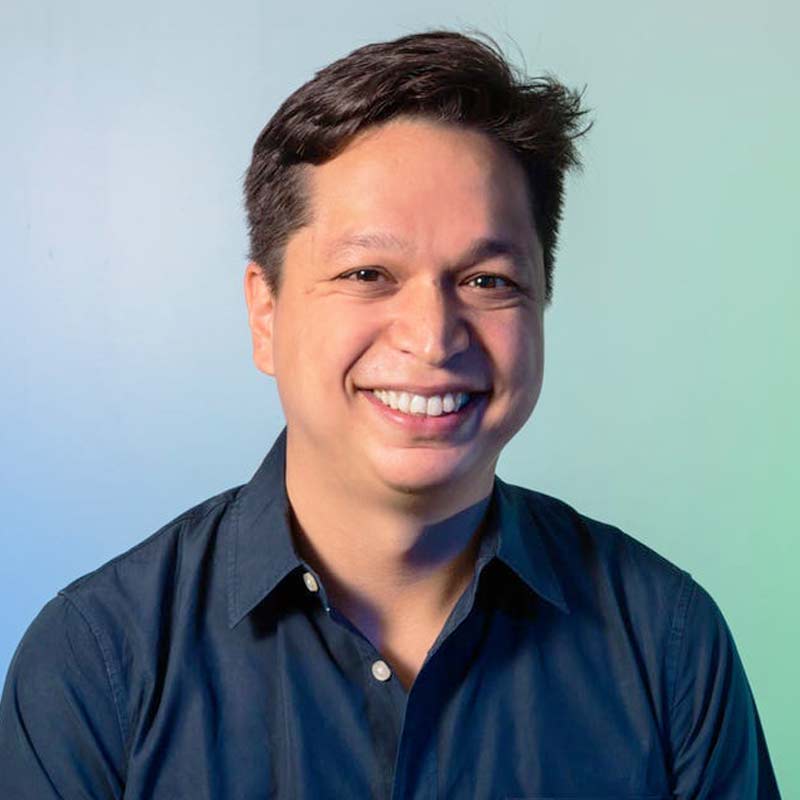 "I was obsessed with this idea that these things that you collect, they just say so much about who you are."

- Ben Silbermann
Men are from Mars, and women are from Venus. On the web, it's more like "men are from Reddit and women are from Pinterest."
Pinterest is one of the most interesting websites out there. Co-founded by Ben Silbermann, it is based on beautiful pictures and pretty things people want to buy. With more direct relationship to products than almost any other websites out there, Pinterest is a "catalog of ideas" that represents a dollar sign for anyone who wants to monetize through it.
Silbermann is a modest man that doesn't like to brag about what he has achieved. But this is where he can make Pinterest to put people's ideas into things that others can really make use of and enjoy.
Early Life
Ben Silbermann was born in 1982 and raised in Des Moines, Iowa. He is the son of Jane Wang and Neil Silbermann who were both ophthalmologists.
After graduating Roosevelt High School, Silbermann attended the Research Science Institute at MIT. Subsequently, he graduated from Des Moines Central Academy and Des Moines Roosevelt. He then graduated from Yale College in 2003 with a degree in political science.
During his early days, Silbermann spent a lot of time collecting dried insects and pinned them to cardboard. This hobby continued as he grew up, becoming one of the reasons he created Pinterest, the virtual version of that childhood pastime.
Silbermann had a heart transplant when he was in his junior years.
Early Career
Ben Silbermann has worked as a Consultant at Corporate Executive Board (CEB) from December 2003 to December 2006. After leaving the job, he joined Google to become its Product Specialist, helping the design, test and launch of the tech giant's advertising products that include AdSense.
It was at that time where Silbermann got an idea of doing something big. He had a lot of ideas in his mind while looking at his colleagues working at Google. However, he kept his ideas to himself as he never got a chance to explain them as he wasn't from any engineering background. At first, he created Tinkering, but that failed.
Silbermann learned how to create an iOS app and started designing his own iPhone app with a college friend, Paul Sciarra. The app was called Tote. Despite efforts, the app failed to get good traction and failed to compete.
In November 2008, Silbermann left Google, and also abandoned Tinkering to start his first venture. Silbermann and Sciarra teamed up with Evan Sharp who was a mutual friend and an architecture student, to create a pinboard product that would eventually be named Pinterest. Silbermann said that his love of collecting as a kid was the genesis of Pinterest.
"Collecting tells a lot about who you are," he said, and when they looked at the web "there wasn't a place to share that side of who you were."
Co-Founding Pinterest
Pinterest, as Ben Silbermann calls it, is a "visual discovery tool."
"I really think that even though Pinterest isn't a lot of people's idea of hard technology, it helps make make everyday things a little bit better," Silbermann said. "And I believe that for most people, everyday things, those are everything." "
The development and creation of Pinterest started in December 2009. Before being launched as a closed beta in March 2010, the desktop-only website operated as an invitation-only. But its growth wasn't as Silbermann has expected. In March 2010, four months after launching the company, Pinterest only had a few thousand users. Compare that to Instagram, which had about 1 million users after that same amount of time.
Silbermann once tried to sell Pinterest to a New York-based magazine publishing company but the publisher declined to meet with the founders.
Having his offer declined, Silbermann worked with a handful of programmers to continue Pinterest, operating the website from a small apartment until 2011.
The hard work came fruitful as nine months after the launch, Pinterest had grown to 10,000 users. With the launch of its iOS app in early March 2011, more users started to join. The app brought in more users than what Silbermann has expected.
On August 10, 2011, Time magazine listed Pinterest in its "50 Best Websites of 2011" article. In December 2011, it became one of the top 10 largest social network services with more than 11 million total visits a week according to Hitwise data.
The next month, it has driven more referral traffic to retailers than LinkedIn, YouTube, and Google+. The same month, the company was named the best new startup of 2011 by TechCrunch.
Since then, Pinterest has grown tremendously to more than 100 million monthly active pinners.
In March 2015, a round of financing gave the company an $11 billion valuation. As a result, Silbermann was then estimated to have a net worth of $1.6 billion, while Evan Sharp, Pinterest co-founder who is the Chief Creative Officer, was worth $1 billion. At the time, the two entrepreneurs were included among 28 other tech billionaires around the world who were younger than 40.
Noted entrepreneurs and Pinterest investors include: Jack Abraham, Michael Birch, Scott Belsky, Brian Cohen, Shana Fisher, Ron Conway, FirstMark Capital, Kevin Hartz, Jeremy Stoppelman, Hank Vigil, and Fritz Lanman.
Growth and Struggle
What makes Pinterest different from most other online services is that, Pinterest is based on the shared interest of its users and relies on its members to produce the content.
But the journey to get there wasn't easy. As Silbermann described, there was a point amid the company's rapid growth where he felt like the company had been lost - where the company's leadership was making decisions after poring over strategy books instead of following intuition and an understanding of what people love.
"I began to feel like somehow, something that started off so unique was looking like every other technology company," Silbermann said.
To put the company back on track, Silbermann and other Pinterest's co-founders made a series of hard decisions for the next couple of years.
"We got rid of people that had joined a hot company that didn't really care about our mission. We started to reorganize the company to feel more like a collection of startups. We hosted a company event: We shut down for two days, and we asked everyone to come in and teach some of the quirky skills and fun things they did to give them a feeling of what Pinterest was doing for users - giving them inspiration to try something new."
Pinterest then started to focus on building a more diverse workforce, not just hiring women and underrepresented minorities as employees. The company started seeking for people from different backgrounds who might not have gone to the best schools but still had "that weird, quirky, creative genius that we felt was incredibly important."
Silbermann also started to seek people who were looking out for a team to be their employers.
"I think the lesson I learned at that time was that there's a big difference between hiring smart people and building a great team," he said.
Personal Life
While Pinterest draws millions of users a day, Ben Silbermann isn't seen as a typical tech person. With his mild and modest character, he is also polite and sincere. He tends to keep very quiet about what he has achieved and doesn't like to be in the spotlight.
Silbermann is also seen as a mild-mannered man. Co-founding Pinterest where his mother is one of the most popular "pinners", he is just like any other ordinary person. However, he is also a modest genius that shows concern for users. He is the person that had the foresight to see what other tech companies could not see at the time when he started Pinterest.
He is the person that leads Pinterest as one of the fastest growing platform on the web, multiplying its users in a faster rate than Twitter or even Facebook.
Ben Silbermann is married to Divya Bhaskaran. The couple have a son, Max, and live in Palo Alto.
According to Forbes Ben Silbermann has a valuation of $1.57 billion as of March 2017.