On the web, there are many in the competition, and yes they are tight. While there are many people that are doing proper SEO for their websites to rank better, some do the opposite to their competitors.
The strategy is called negative SEO, and it's more than daunting. Negative SEO can be described as a set of activities which focus on lowering a competitor's rankings in search results. These activities are more often off-page (for example: building spammy and unnatural links, content scraping, reposting its content); but in some other cases, they may also involve hacking the site and modifying its content.
The thing about negative SEO is that, it's very easy for your competitors to ruin your ranking.
Below is a list of common negative SEO methods, and the ways to prevent them.
Negative Off-Page SEO
Link Farming
Usually, a small number of spammy links won't affect your website's ranking. This is one main reason why negative SEO works in numbers, involving a group of interconnected websites. This is called link farming.
A link farming use many websites to link to each other so the site's popularity increases. However, in negative SEO, many of these exact-match anchors may be completely unrelated to your website; or may include a niche keyword to make the site's link profile look like the owner is manipulating it.
Preventing negative SEO attack isn't easy. But if you can spot them early, you can reverse the damage just as fast. You need to regularly monitor link profile growth to see the number of backlinks and referring domains. See for sudden spikes.
Content Scraping
This is where others copy (scrape) your content and post it on other sites. The more sites host a copy of your content, the originality decreases and Google won't like it.
When search engines find contents that have been duplicated multiple times on multiple websites, they will usually pick the first one to rank. In most cases, Google is clever enough to identify the original piece, but that is not always a guarantee.
To stay safe, you need to use online tools to scan your website and seek for content duplication. If you find some websites hosting a copy of your content, is wise to first content the webmaster and asking them to remove the piece. If that isn't effective, you can report the scraper using Google's copyright infringement report.
Fake Reviews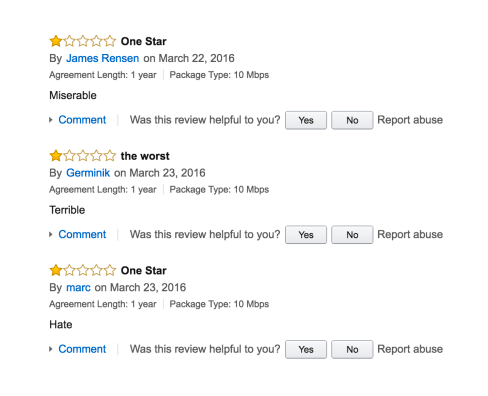 Reviews mean a lot to local SEO. An influex, even just a little, can be bad to your ranking, and your business.
The bad thing about online reviews is that it's easy to manipulate. If someone is jealous of your business, for example, giving fake reviews is probably the first thing they do.
To prevent this from happening, you need to keep an eye on your Google My Business listing. Scout for new reviews and try to see which one is fake. According to Google, giving a fake review is a violation to its policy. So when you're sure that you've spotted a fake review, you can flag it for removal.
Forceful/Heavy Crawling
Forcefully crawling a website will increase its load. And for most small businesses, especially those that host a website on a single shared-hosting server without load balancer, no CDN and caching, they will experience a massive slow down of the site, or even a crash.
If search engines can't access your site when it's down, you'll lose some crawl budget. The problem is when this happens for a few times in a row.
To prevent this from happening, you need to scan your server's logs. If you can pinpoint their IPs, for example, you can block them using your site's robots.txt and htaccess file.
Negative On-Page SEO
Modifying Contents/Redirects
This particular method can be difficult to spot. The attacker usually adds spammy contents, or links to your site. And to hide their move, they often hide the changes using display:none in HTML. Another negative SEO method is modifying your page to redirect to the attackers. For small businesses this won't be much of a threat. However, if your site popular, you will lost quite a lot of traffic.
In order to stay safe, you need to audit all your contents (especially links). Do this regularly to spot any changes that could otherwise go unnoticed.
De-Indexing Your Website
A little change to your robots.txt, like adding Disallow: / rule would make Google and other search engines to ignore your pages. This can be particularly dangerous as the rule prevents crawlers to crawl whatever you have on your site.
Changes to this file can somehow go unnoticed for a long time. So to stay safe, you need to check your rank as frequent as possible.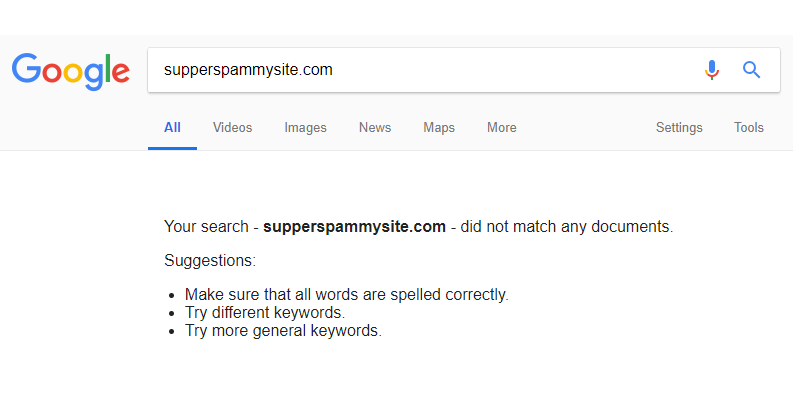 Hacked
Even if the attacker has no negative SEO in mind, a hack attack can hurt your SEO. Google and other search engines want to protect their users from visiting websites that contain malware. So if they suspect that your site has been hacked, they will indeed lower your site's rank immediately, or at the very least add a "this site may be hacked" line to your search listings.
If your website has been hacked, there are many worse case scenarios. But putting negative SEO aside, attempts for securing your website from hackers should be at your highest priority for obvious reasons.