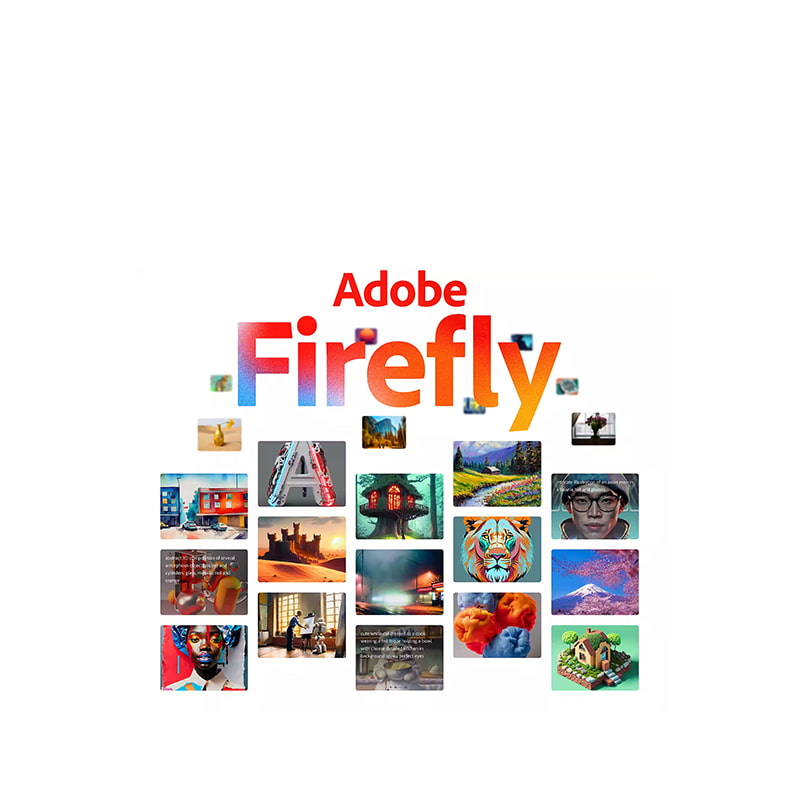 The AI field was quite dull, and boring, and kind of slow-paced. But things are changing.
It all stared when OpenAI introduced ChatGPT as a AI chatbot tool. The AI is able to do a wide range of tasks, including writing poetry, technical papers, novels, and essays.
After it managed to captivate the internet, the rest is history.
OpenAI has made other tech companies to create their own versions of generative AI.
After Google with Bard, Microsoft with its Bing AI ChatGPT-powered chatbot, after Snapchat with My AI, and after Meta with LLaMA, and LinkedIn AI profile creator, after Claude, as well as Spotify's DJ feature, and lots more, it's Adobe's turn.
In the art and design worlds, Adobe is picking up the trends following ChatGPT's introduction of DALL·E 2.
According to its announcement, Adobe Firefly is meant to be a family of generative AI models, "designed to be safe for commercial use."
The tools, including tech-to-image generation, shall be first integrated into Adobe Express, Photoshop and Illustrator.
Initially launched in beta, Firefly includes a text-to-image generator, the ability to apply different styles to images, and text effects. This allows users to apply different styles or textures to text with a detailed text description.
Besides being similar to DALL·E 2, this product from Adobe is also akin to Stable Diffusion and Google Imagen.
But here, Adobe stressed that its AI is not a replacement for artists. The company describes it as "a co-pilot" for creatives.
"When it comes to harnessing the best of AI, Adobe has proven itself a trusted partner delivering value to customers while maintaining a strong ethical framework," the company said. "Adobe is approaching generative AI in a thoughtful way, incorporating both its own experience and the collective wisdom of the broader creative community to deliver something that's distinctive and valuable for all customer segments."
AI content generators are surrounded by questions around ethics and copyright.
Adobe knows this very well.
This is why Adobe's announcement also includes transparency, ethics and content credentials.
"We do not train Adobe Firefly on any Creative Cloud subscriber's personal content," said Adobe. "However, we will train on your text prompts and content you create with Firefly during the beta."
Adobe added that Firefly is trained on a dataset of Adobe Stock images, which are openly-licensed content, "along with openly licensed and public domain content where copyright has expired."
Adobe does this to prevent the AI from generating content based on other people's or brands' IP.
Adobe also has plans to introduce a 'Do Not Train' tag for creators who do not want their content used in model training, which will "remain associated with content wherever it is used, published or stored."
According to David Wadhwani, President, Digital Media Business at Adobe:
"Generative AI is the next evolution of AI-driven creativity and productivity, transforming the conversation between creator and computer into something more natural, intuitive and powerful."
"With Firefly, Adobe will bring generative AI-powered 'creative ingredients' directly into customers' workflows, increasing productivity and creative expression for all creators from high-end creative professionals to the long tail of the creator economy."
As the creator of popular suite of apps, Adobe has been amongst AI heavy hitters.
The company has over a decade-long history of AI innovation, delivering hundreds of intelligent capabilities through Adobe Sensei into its array of apps that hundreds of millions of people use, casually and professionally.
While the company is kind of slow when it comes to following the AI trends, its AI tools tend to be more polished when they come out.