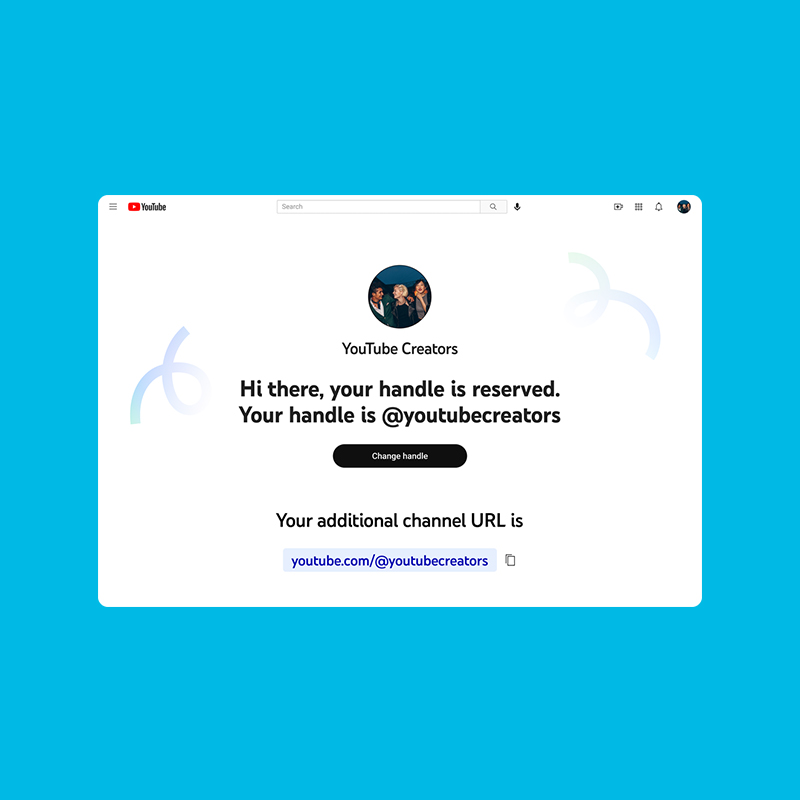 YouTube has mostly been a vertical communication between creators and viewers, and viewers to creators. But things are changing.
The streaming giant is introducing a @username handle feature, so creators can have a unique and memorable identification among fellow creators, as well as to the world.
In a blog post, YouTube said that with the update, channels can have their own handles, so that they can be tagged directly in comments, video video descriptions, and community posts.
The handles can also be made to appear on user's channel pages, and on Shorts posts.
According to YouTube in a video:
"We're introducing Handles – a new way for people to find and connect with creators and each other on YouTube. Unlike channel names, handles are unique to each channel, making it easier for creators to establish and maintain their distinct presence on YouTube. Your Handle will show across a few surfaces within YouTube – including your channel homepage, search results, the Shorts feed, within comments and community posts, and more. And it can be used off YouTube to promote your channel. We're gradually rolling out handles to all channels over the coming weeks, and we'll notify you in YouTube Studio and by email when it's time to choose your handle."
In other words, handles are meant to become the shorthand way to communicate throughout the platform
YouTube is creating the handles automatically, and in the majority of instances, the Google-owned company will use personalized URLs users have made as their handles, and reserve them for their respective owners.
If creators haven't customized their URLs, or if they want to choose some other handle, they can choose their own custom handle when it is their time to choose their handle.
This is because YouTube is rolling out the feature gradually.
The first people who would get the handles include most popular and prominent YouTubers.
Platform presence, subscriber count, and recent activity level will all be factored into the order in which creators receive their handle invite.
But what's more important here is that, all YouTube content creators are eligible to have their own handles.
To welcome this feature, YouTube is eliminating the 100 subscriber eligibility threshold for personalized URLs.
"Handles will replace channel names throughout the comments section - in the case of both the comment author and someone is mentioned in a comment, they will both be identified by their handle," explained a YouTube spokesperson.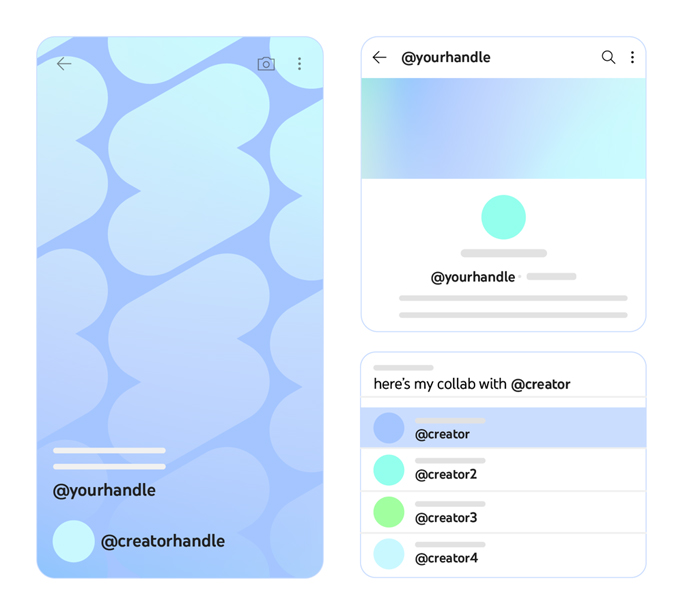 Credit: YouTube
What this means, all YouTube channels can have their own handles no matter how small their are.
With the feature, creators can apply their handles as their personalized URLs for even easier access that ever before.
While users can use any words as their handles, the word count shouldn't exceed 30 characters. Handles should also follow YouTube's Community Guidelines.
"Your handle will be the way people find and interact with you," YouTube said in the video.
This is why YouTube advises creators to "choose one that best represents your channel."
It's worth noting that previously, comments in YouTube showed up under peoples' Google account name—often just a person's full name.
Then, in 2021, Google has made it easier to separate YouTube channels from Google accounts.
This time, Google's move is making it additionally easier to maintain comment section privacy.
And in business perspective, @username introduction can help YouTube attract content creators away from TikTok and towards Shorts.