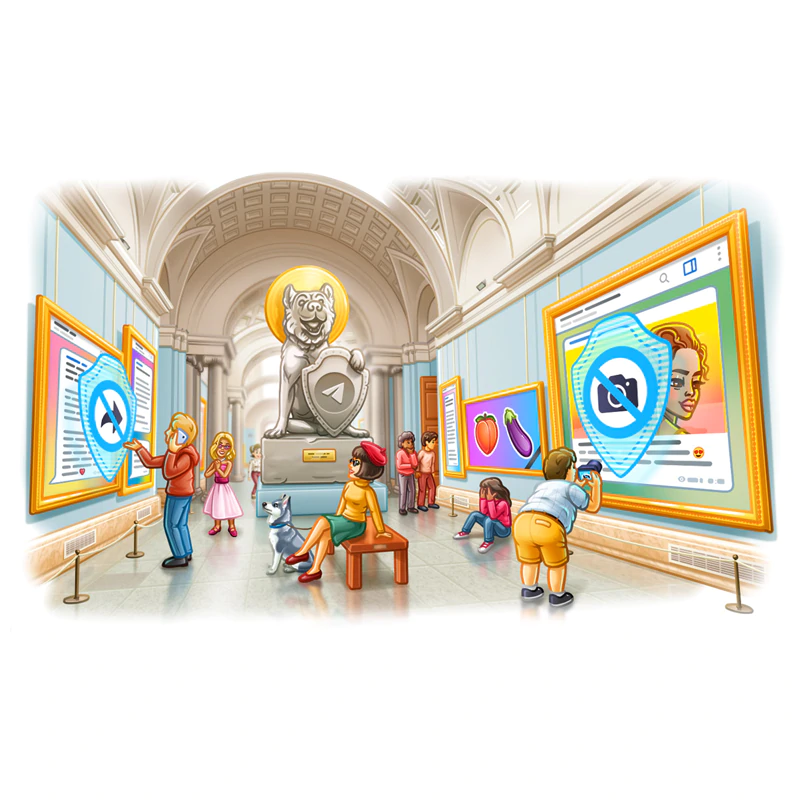 Humans are social creatures. Thanks to the internet and mobile, communications can be brought anywhere and at anytime.
After the so-called WhatsApp exodus, the privacy-focused Telegram app has been seeing record number of new user registrations.
And since then, the company from Pavel Durov is introducing new features in an increasingly fast pace.
This time, through version 8.3 of the popular messaging app, lots of features are packed and introduced at the same time.
From the updated authentication to several ways of managing users' privacy across chats and devices, as well as a number of handy features have been introduced.
First and foremost, according to Telegram's blog post, is Protected Content in Groups and Channels.
With this update, creators protect the content they publish on Telegram and ensure that it is available only for their intended audience.
They can keep their content members-only by restricting messages from being forwarded from their chat.
This feature also prevents screenshots and limits others' ability to save media from posts.
Next, is a feature that gives users more control over their privacy.
Telegram 8.3 introduces a way for users to delete any messages from a conversation at any time.
Here, users can clear their chat history from a specific day or date range in any one-on-one chat.
Users can simply tap on any date that appears in the thread to open up the calendar and select the days they'd like to wipe.
"Clearing history by date currently only works in one-on-one chats, but messages in any chat can be set to auto-delete one day, week, or month after sending," said Telegram.
The next notable update, is a way to manage connected devices.
Users of Telegram can use the app on all of their devices at the same time. And with Telegram 8.3, users can control where their account is logged in.
Telegram has added a button to quickly link a desktop device, and setting to automatically log out from logged in devices.
Telegram has also updated groups to be able to appear as channels when sending messages in chats.
The messaging app knows that sometimes, Public Groups can be used for everything from defending democracy to chatting with fans. With the update, groups can better discuss any topic with their massive communities.
Next, is the app allowing users to log in via a call using the last few digits of the calling number as a verification code.
Less notable features, include a way for bot admins to contact users who request to join a chat, even when the user never communicated with the bot before.
After that, there are 8 more themes users could set for individual chats, a redesigned Settings.
And for users on iOS, Telegram has added text recognition for users using iOS 13 and above, a format text option, and a redesigned contact info.
It's worth noting that media caption text formatting has came to Android first, before making its way to iOS.