5G and smartphones capable of utilizing the fifth generation cellular network technology haven't even properly commercialized yet, but Samsung is already working on the technology's next generation.
According to The Korea Herald, the South Korean conglomerate company has launched a research center, which among other things like AI and robotics, also focuses on 6G research.
The center is called the Advanced Communications Research Center, and is part of Samsung Research, the company's main research and development located in Seoul.
"The current team on telecommunications technology standards has been expanded to start leading research on the 6G network," said an unnamed Samsung official to the outlet.
Samsung is a minor, but growing, player in telecommunication business, and hopes that with it developing 6G, the company can get a share of the market as it rises further. The company has even employed more people for its telecommunications team to better focus on the research project.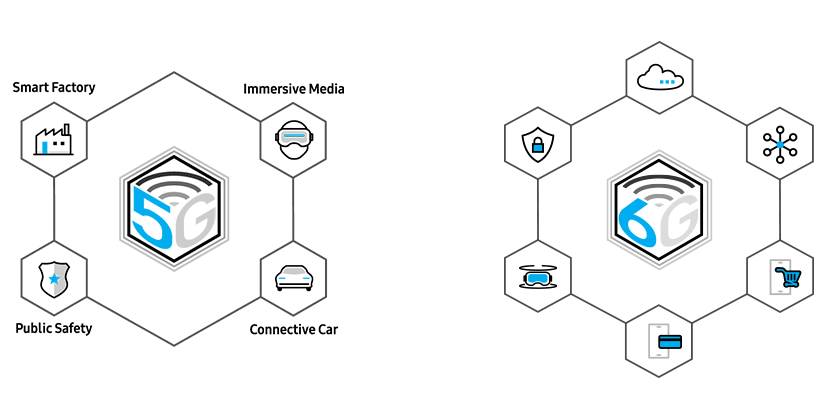 Source: Samsung
Given that 5G is still in its infancy, not many people know about 6G.
At this time, the term "6G" is only a name for the next generation of cellular technology that comes after 5G. Samsung is still in its very early development, and won't turn the technology to anything much, at least for the next few years.
Samsung itself doesn't say anything much about the technology, besides saying that "Already in Europe, China, and the United States, there are open discussions on the need for research on 6G, the next generation after 5G, and the first research projects are already underway across the globe," the website states.
"Samsung Research is actively developing breakthrough technologies for mobile communications based on the technological competitiveness it has acquired over the years for 4G and 5G. In turn, such breakthrough technologies fuel Samsung's global standardization activities."
"Samsung Research will continue its efforts to pioneer research into new mobile applications such as self-driving vehicles, smart factories, mobile broadcasting, new media, and IoT to develop the necessary breakthrough technologies and reflect them into standards. Moreover, we will continue to focus on R&D of key next generation technologies such as wireless communication over Tera-Hz, RF components using advance material, and convergence of telecommunications & computing; technologies which will allow what we imagine today to become reality in the near future."
Earlier this 2019, people working on the project said that the 6G technology would fulfill the capacity and latency promise of 5G, by delivering the architectural shifts required and through the use of AI.
It is speculated at this time, that 6G can deliver speeds of up to 1Tbps.
Previously, South Korea has became the first in the world to commercial 5G mobile network, with AT&T and Verizon followed closely behind.
EE has also turned on UK's first 5G network, with coverage available in the busiest parts of six major cities in the UK.