The real cost of having to flaunt on social media networks, is to spend more and more.
And in the world where cryptocurrencies have become the hype of technology and the reason for a sudden increase in wealth in some individuals, a lot of people just seem to feel that they want to be part of the trend. Investors, namely, are pouring money to those they think they can trust.
In this case, people trusted Aiden Pleterski, a 23-year-old who claimed to be the "Crypto King."
Investors said that at least $35 million were given to Pleterski's company, AP Private Equity Limited, hoping that the young man can make them rich.
But the money they invested were apparently missing.
In total, around 150 of Pleterski's investors are demanding back their money, saying that he owes them millions of dollars, including one 65-year-old woman named Diane Moore, who said she invested $60,000, a sum of money she invested in the hopes to one day help for her grandchildren's education.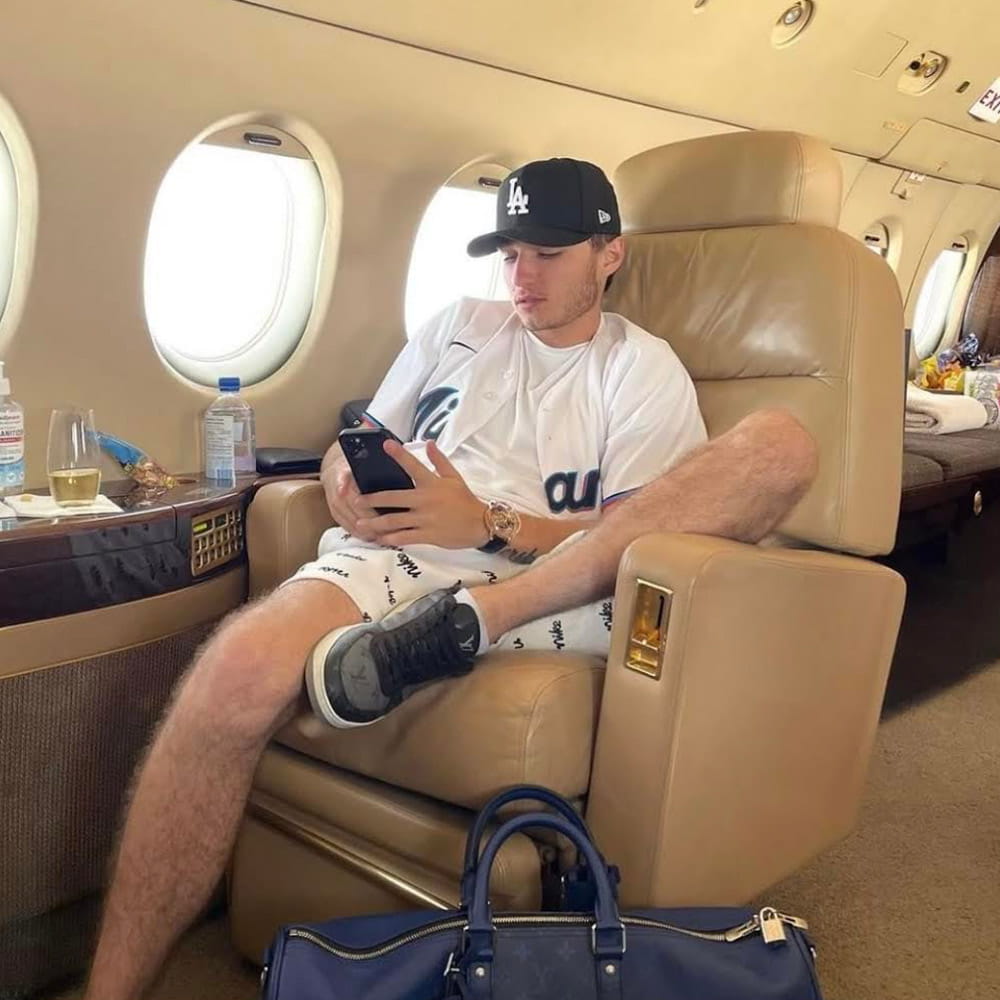 Aiden Pleterski posing in a private jet.
The thing is, no one besides Pleterski should be able to know where the money was spent on.
Due to how cryptocurrencies work inside the blockchain technology, it's extremely difficult to trace the money.
Bankruptcy proceeding against Pleterski is one of the only ways investors could try to get their money back.
Pleterski has since had his assets and bank accounts frozen, according to the report.
"The whole thing was based on trust," Diane Moore said. "What Aiden has done, I think, is awful — and I don't know how he can live with himself."
It all started in Ontario, Canada, where the young man lives.
Pleterski who said he invested in cryptocurrencies as a teenager, founded a company he called AP Private Equity Limited. He then paid for promotional articles about himself on websites like Forbes' publication in Monaco, and far-right publication Daily Caller.
Through the articles, he promoted himself, describing that he, in third-person perspective, is a self-made millionaire, thanks to investing in cryptocurrencies.
He was young at the time, but said that he managed to leverage his ability and knowledge as an avid gamer, to understand and thrive in the online trading world.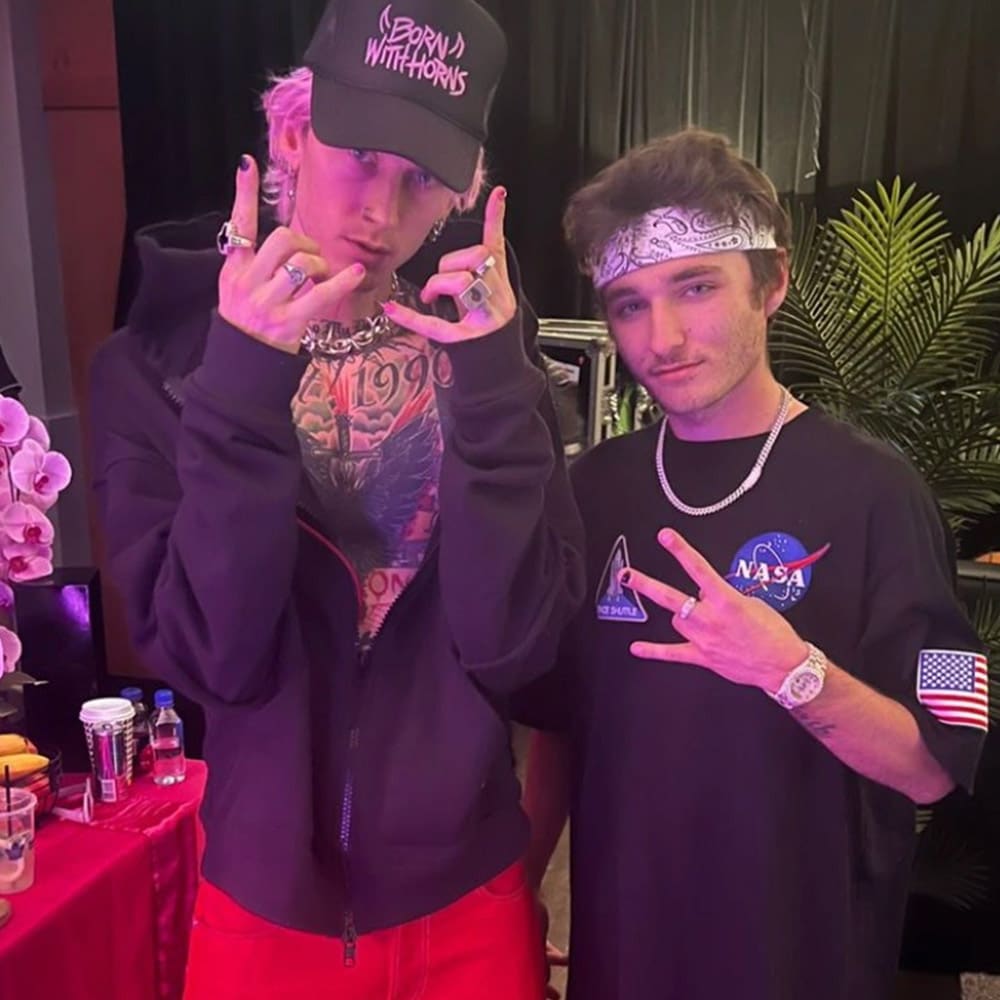 Aiden Pleterski with musician Machine Gun Kelly.
Pleterski made the articles during the height of cryptocurrencies, making his posts make sense.
After Pleterski received the funds from investors, it was also unfortunate for the young man, because the cryptocurrency hype de-escalated.
Investors who wanted what they thought were their profit, which of course, Pleterski couldn't pay out.
Pleterski claimed that he lost all of the money given to him around late 2021, and also in early 2022, during a series of "margin calls and bad trades," documents revealed.
But when the bankruptcy trustee asked for evidence of these bad trades in addition to bank statements. Pleterski has failed to do so.
And when Pleterski was asked why he continued investing investors' money when he knew that he couldn't repay the investors, he said that "he was a 20 something year old kid," and that he did not have "any accounting advice."
Pleterski also reportedly said that he was "very unorganized."
In short, according to Pleterski, things happened very quickly, and that he didn't keep track of all his finances. He was also careless when considering debt and payments.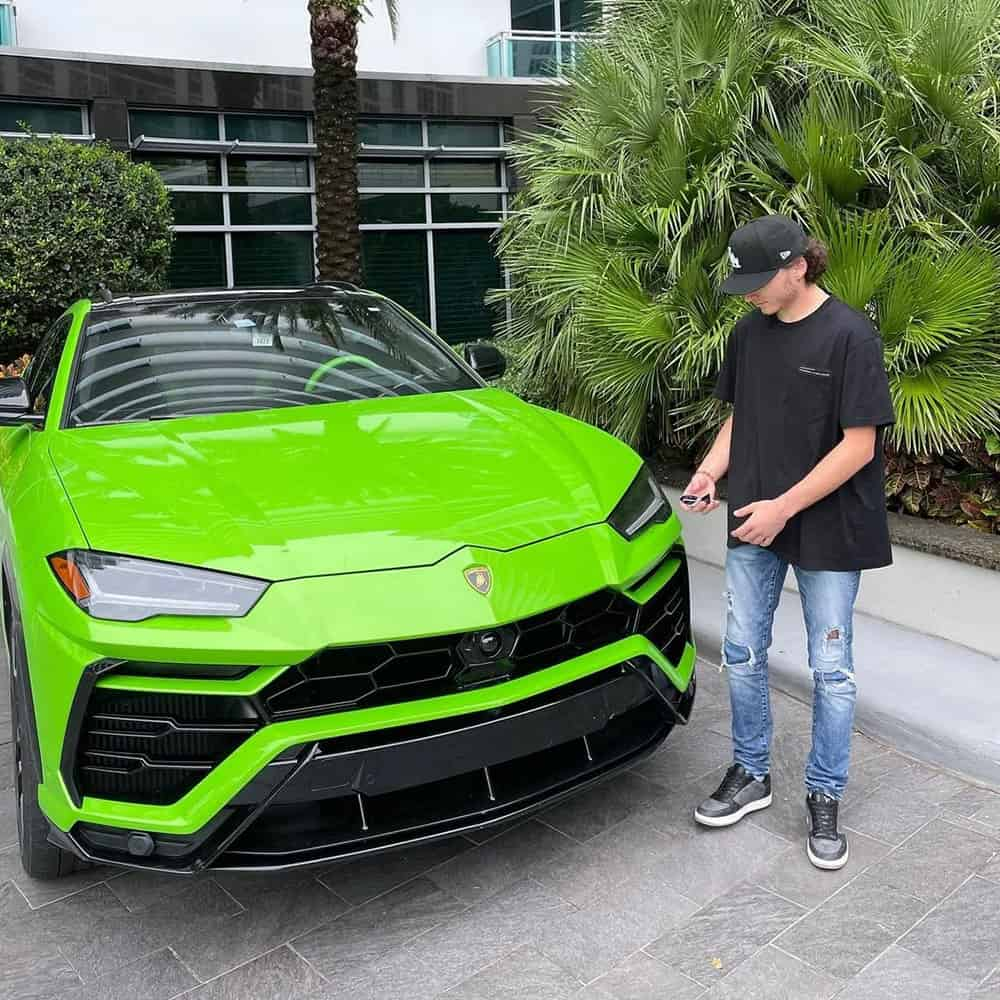 Aiden Pleterski with a green Lamborghini Urus, one of his alleged cars.
So of course, a number of people have alleged Pleterski was operating a Ponzi scheme.
Some reports suggest that Pleterski never invested the money, and what he did was to only spend it to finance his lavish lifestyle.
"I don't know if he was ever really trading," Diane Moore said. "Or was this his plan and it was just the story to get me in along with other people?"
According to reports, Pleterski owned 11 vehicles, leased four other luxury cars, regularly flew on private jets, and was living in a lakefront mansion costing $45,000 a month to rent.
Initially, the authorities have seized $2 million worth of assets, and among them, include two McLarens, two BMWs and one Lamborghini. His bank accounts worldwide have also been frozen.
Those cars are only worth a fraction of the $35 million Pleterski allegedly took from investors who thought the young man would make them rich in the cryptocurrency market.
When investors asked about a number of potential assets, including a Patek Philippe watch, Pleterski reportedly said that he'd never owned that kind of watch, and that "he has never owned a watch with a value greater than $600,000."
Initially, Pleterski doesn't have a criminal charge against him, but faces a bankruptcy proceeding and two civil lawsuits.
Read: Indra Kenz, The Wealth-Flaunting 'Crazy Rich' Social Media Influencer, Arrested For Online Fraud