HTC has announced that Google is acquiring talents from the Taiwanese phone maker, in a $1.1 billion deal. This includes the non-exclusive rights to some of HTC intellectual property.
Previously, Google and HTC have teamed up on a number of notable devices, including the first Android phone, the T-Mobile G1 (aka the HTC Dream), the Nexus One in 2010, the Nexus 9 tablet in 2014, and the original Pixel phone in 2016.
Because Google acquires HTC's mobile division team, 2,000 of HTC's employees are joining Google's Pixel team.
According to Rick Osterloh, Senior Vice President of Hardware at Google:
"HTC has been a longtime partner and has created some of the most beautiful, high-end devices on the market. We can't wait to welcome members of the HTC team to join us on this journey."
"These future fellow Googlers are amazing folks we've already been working with closely on the Pixel smartphone line, and we're excited to see what we can do together as one team."
Pictured below, is Rick Osterloh with Cher Wang, Chairwoman and CEO of HTC.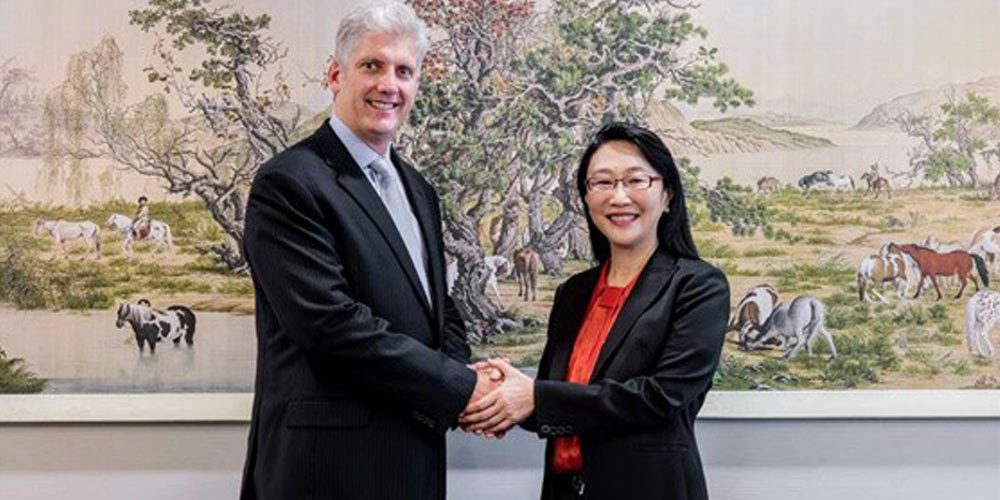 Following the deal, HTC itself continues its work on phones as well as VR hardware, even after sending a good portion of its talents and operations over to Google.
HTC CEO Cher Wang said that this agreement will "ensure continued innovation within our HTC smartphone and Vive virtual reality business."
And as for Google, acquiring HTC's mobile division is its second attempt to power up stronger in the mobile hardware industry, after previously acquiring (and selling) Motorola.
Under Google, Motorola opened a U.S. plant and offered unrivaled customization options for its flagship Moto X smartphone. But in January 2014, Google reached a deal to sell the company to Lenovo for a fraction of what it had originally paid. The Motorola deal was viewed as a way for Google to get valuable patents at a time when litigation was frequently breaking out in the tech industry.
With HTC's smartphone team with Google, the company aims to directly challenge Android partners like Samsung, LG, Huawei and others - even more directly than it did when it had Motorola. Google is basically looking forward to expand its hardware business, which as the company says, "is still early days for Google's hardware business."
"We're excited about the 2017 lineup, but even more inspired by what's in store over the next five, 10, even 20 years," said Osterloh. "Creating beautiful products that people rely on every single day is a journey, and we are investing for the long run."