The console war can be traced back to the 1980s and the 1990s, when Nintendo had a fierce competition with SEGA.
While it wasn't the only console war at the time, but the rivalry between the two companies sent ripples throughout the world, where the market was either conquered by one, or the other. Both companies launched aggressive marketing strategies and tactics, in order to squash the other.
The war spanned for about a decade, until Sony entered and disrupted the console space.
After Sony with its PlayStation consoles, the other big contender is Microsoft Xbox.
In this console war, things were fiercer, because the internet allows the two companies to release games through fee-based online gaming services, allowing them to enter consumers' homes without requiring them to ever own the games' physical storage.
And this time, things become increasingly tense, when Microsoft announced its plan to acquire Activision Blizzard.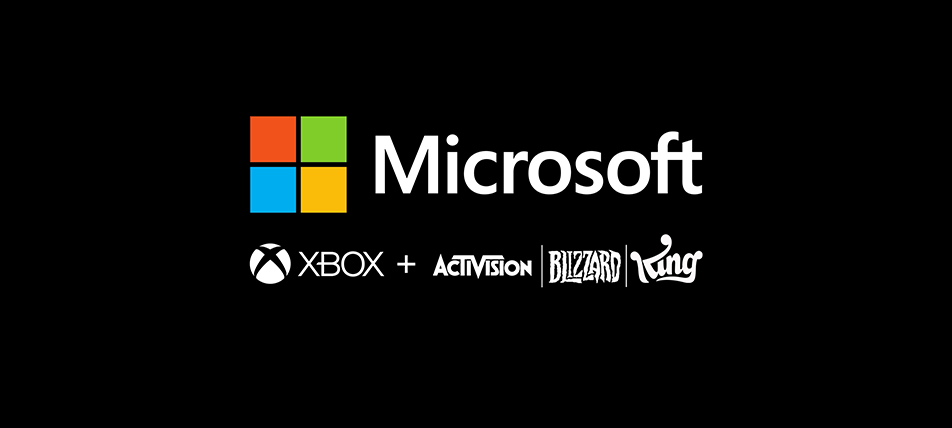 As the planned acquisition of Activision Blizzard continues to surge, some began to worry about the Xbox giant move to acquire the publisher of Call of Duty, Overwatch, Crash Bandicoot, and many more game titles for a staggering $68.7 billion.
If Microsoft gets its hands on Activision Blizzard, in what would be considered one of the largest acquisitions ever for a gaming company, Sony is certainly threatened.
The PlayStation-maker isn't too happy about the deal, stating its ongoing concerns about potentially losing Call of Duty to its primary competitor.
And when the deal is under close scrutiny from several regulators around the world, in a published document, Sony Interactive Entertainment (SIE) puts across a series of observations to potentially assist in its efforts to prevent the acquisition to happen.
In some of its reasonings, Sony stated that Microsoft is trying to turn it into Nintendo, arguing that the latter has proved successful without the likes of Call of Duty.
In the "Theory of Harm," Sony said that "Microsoft has a structural advantage" in terms of cloud-computing services, thanks to its massive ecosystem advantages, and has also "publicly trumpeted its advantages in cloud gaming."
What's more, Microsoft is dominant in the PC market.
"When you talk about Nintendo and SIE, we have a ton of respect for them, but we see Amazon and Google as the main competitors going forward… That's not to disrespect Nintendo and SIE, but the traditional gaming companies are somewhat out of position." CEO of Microsoft Gaming Phil Spencer remarked, as quoted by Sony on the document.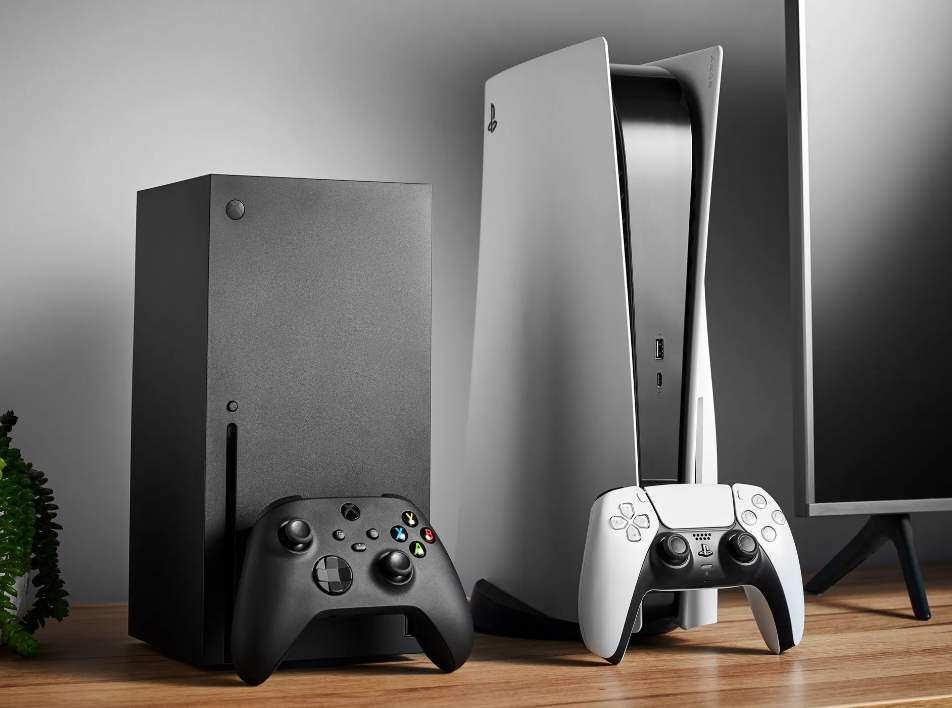 Xbox Series X (left), PlayStation 5 (right)
What worries Sony, is the possibility Microsoft create a future Nintendo ecosystem that is able to create an experience that PlayStation, or even Xbox, can ever provide.
Nintendo has long been known for its focus on family-friendly games that are very different from PEGI 18 FPS games like Call of Duty.
According to internal documents, Microsoft tracks Sony more than it ever tracked Nintendo.
In fact, Nintendo is often absent from any internal competitive assessment.
Microsoft claims that Nintendo's differentiated model demonstrates that Sony doesn't need Call of Duty to compete effectively.
But this in turn reveals Microsoft's true strategy, in which Microsoft wants PlayStation to become more like Nintendo, so that it would be a less close ccompetitor to Xbox.
In the end, Microsoft wants Xbox to become the one-stop-shop for all the best-selling shooter franchises on console, and that it would also be free from serious competitive pressure, especially from Sony.
But of course, in order to achieve that goal, Microsoft needs to remain humble.
Before the acquisition gets the green light by regulators, the company needs to deal with lots of government bodies that seem to think that one of the biggest tech companies on the planet shouldn't be allowed to buy up one of the biggest video game publishers in history.
Because of this, Microsoft is trying to convey the message that Xbox is a small brand that barely make sales, and has no capacity to compete against Sony.
Microsoft even went as far as saying Sony and Nintendo have "better quality" exclusives that outsell its own first-party games.
In the document, Microsoft includes a section where it suggests that even if it was the one behind Call of Duty, things wouldn't matter because Sony and Nintendo would still have better selling, higher quality exclusives of their own.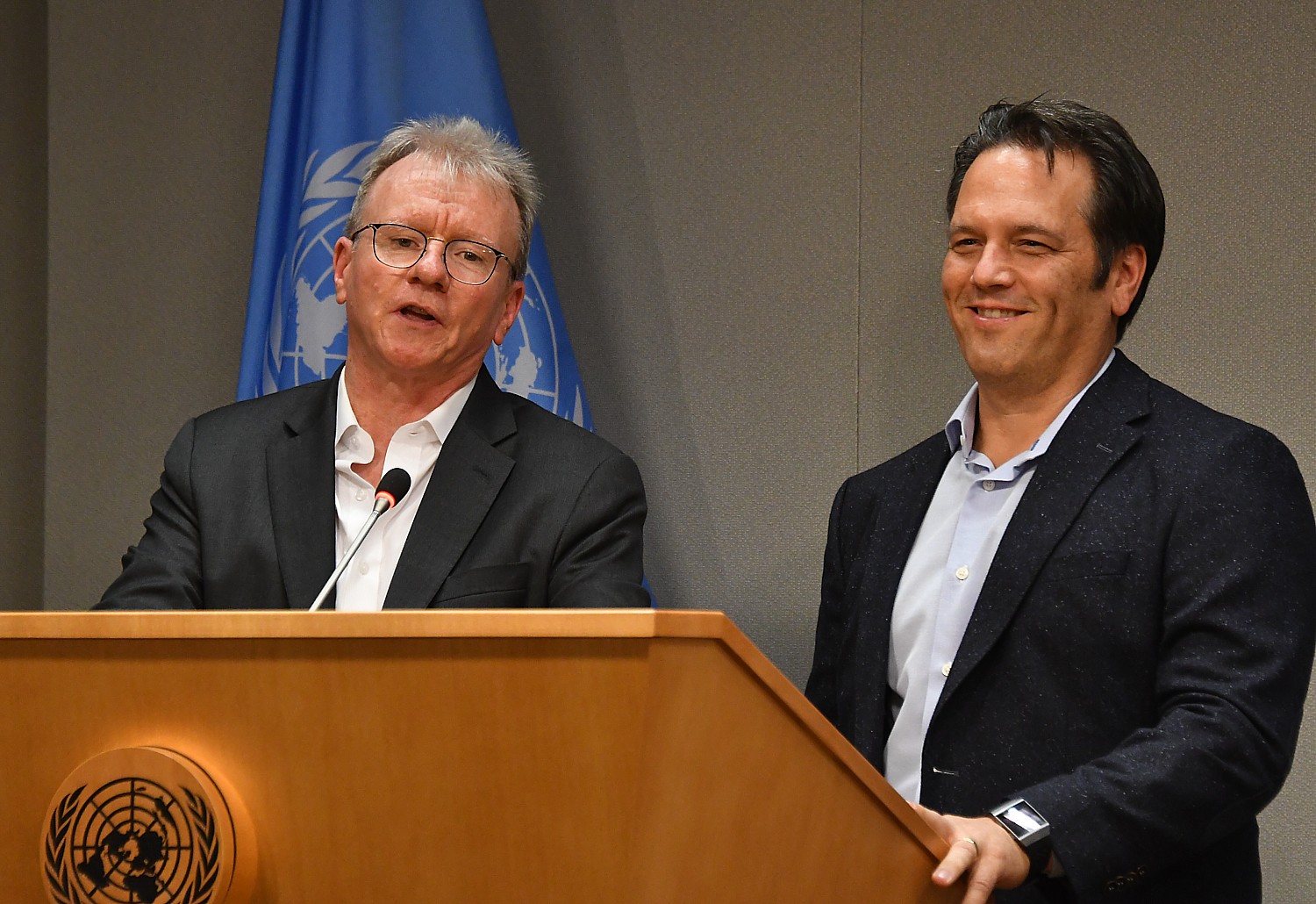 Sony Interactive Entertainment CEO Jim Ryan (left, and Xbox's CEO Phil Spencer (Credit: United Nations)
"Sony has more exclusive games than Microsoft, many of which are better quality," said Xbox, adding that exclusivity deals are "not uncommon" in video games, and that Sony has its own great exclusive games, like the Last of Us and God of War.
"Both Sony's and Nintendo's exclusive first-party games rank among the best-selling in Europe and worldwide," explained Microsoft.
"Current Sony exclusive content includes prominent first-party titles such as The Last of Us, Ghosts of Tsushima, God of War, and Spiderman. In addition to having outright exclusive content, Sony has also entered into arrangements with third-party publishers which require the 'exclusion' of Xbox from the set of platforms these publishers can distribute their games on."
Whereas Microsoft tries to convince everyone not to worry, Sony is experiencing even more anxiety.