Google News is a news aggregator and app that presents a continuous, customizable flow of articles organized from thousands of publishers and magazines.
For publishers of news websites and news portals, being featured in Google News can be a great way to get a lot of targeted visitors. While Google has certain rules for websites if they want to appear on Google News, the competition is high.
With more publishers wanting to appear on top, especially during breaking news events, the time and space aren't easy to reach.
Danny Sullivan, Public Liaison for Search at Google has offered some best practices and advice "we hope will lead publishers to more success within Google News."
First of all, as a general advise, "there is a lot of helpful information to consider within the Google News Publisher Help Center. Be sure to have read the material in this area, in particular the content and technical guidelines," he said.
Headlines and dates
Here, publishers need to present clear headlines.
Google News seeks a variety of signals to determine the headline of an article. This include things within the page's HTML title tag and the more prominent text on the said page.
Sullivan also advises publishers to provide accurate times and dates, as Google News also tries to determine the time and date to display in a variety of ways.
To do this, publishers can present one clear date and time that are visible between the headline and article text, and to also use structured data, like the datePublished and dateModified schema.
Publishers should avoid artificially freshening stories without adding significant information or some other compelling reasons for the freshening.
Duplicate content
Google values originality and freshness, and rewards independent and original journalistic content by giving credit to the author. What this means, Google is not allowing duplicate contents, which include scraped, rewritten, or republished material, made to perform better than the original content.
If publishers have scraped contents, they need to block those contents from Google News.
Sullivan however, allows publishers to rewrite contents by taking materials from other sites. But this is only allowed as long as the rewritten content can provide substantial information and added value. If not, publishers need to also block the content from Google News.
Google encourages publishers to republish content for canonical, as long as the publishers have received permission from the original author. Publishers that allow others to republish their content "can help ensure that their original versions perform better in Google News."
But to do this, Google encourages those republished contents to proactively make use of the canonical, so that Google can better identify the original content and credit it appropriately.
And for publishers that operate a network of news websites that share content, Google advises them to republish only what is applicable to their network.
"Select what you consider to be the original article and consider blocking duplicates or making use of the canonical to point to the original," Sullivan said.
Transparency
Websites need to be transparent to their visitors.
Visitors of a site want to trust and understand who are the publishers, and also want to know about the authors who have written the articles.
"That's why our content guidelines stress that content should have posts with clear bylines, information about authors, and contact information for the publication," continued Sullivan.
This is also why Google News frowns upon publishers that impersonate other people or organizations, or those that misrepresent or conceal their ownership or primary purpose.
"We do not allow sites or accounts that engage in coordinated activity to mislead users. This includes, but isn't limited to, sites or accounts that misrepresent or conceal their country of origin or that direct content at users in another country under false premises," explained Sullivan.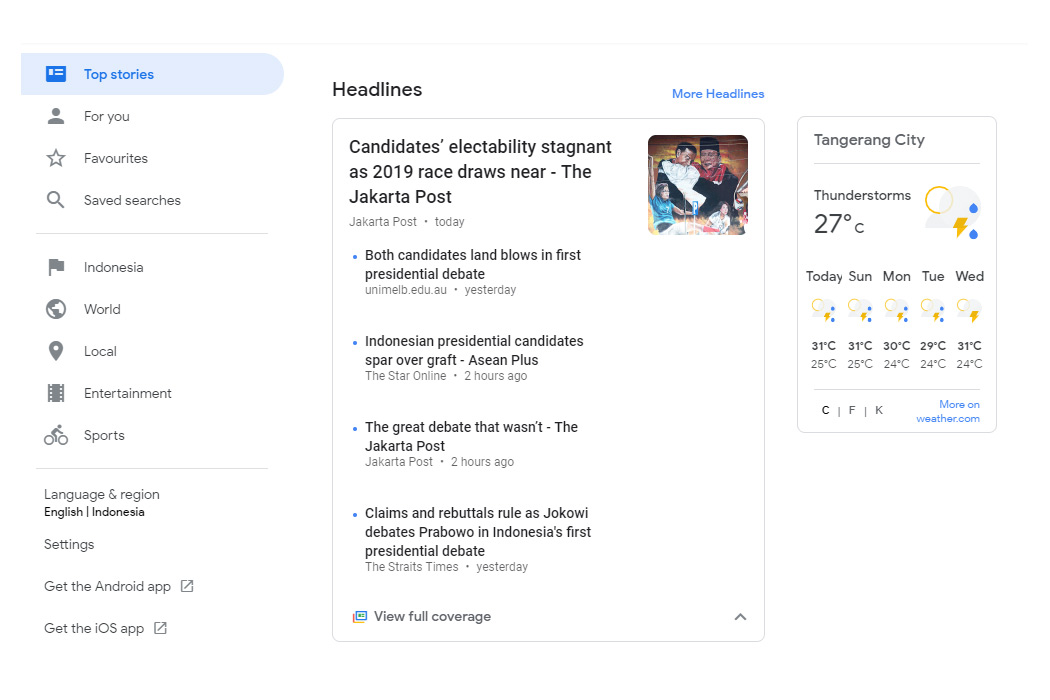 Other suggestions Sullivan gave, include:
Avoid taking part in link schemes: Publishers aren't allowed to participate in link schemes, which can include article marketing programs or selling links that pass PageRank.
Use structured for rich presentation: Publishers using both AMP and non-AMP pages can make use of structured data to optimize their content for rich results or carousel-like presentations.
Protect your users and their data: Since preserving privacy is a must, publishers need to secure every pages on their site using HTTPS to protect the integrity and confidentiality of the data users exchange on the site.
Google News was initially developed by Krishna Bharat when he was a research scientist at the company. The product was officially launched in January 2006.