When humans created the first computer, it was so huge it needed a whole room to operate. When technology advanced and chips became smaller, computers also shrank, and it introduced us to Personal Computers, or PCs.
And when that got smaller, behold we have smaller PCs we all call laptops (then "notebooks"). And when those became smaller, yes, they became the smartphones we hold in our pockets.
But traditionally, smartphones aren't that capable of running complex software, due to its limited processing power. Even when smartphones turned capable, their small screen prevented us from doing what we can when using PCs.
This forced us to bring both a phone and a laptops.
And when smartphones became larger (to include foldable displays, for example) and more capable, we are seeing a potential evolution, where handheld devices could somehow become the alternative to PCs.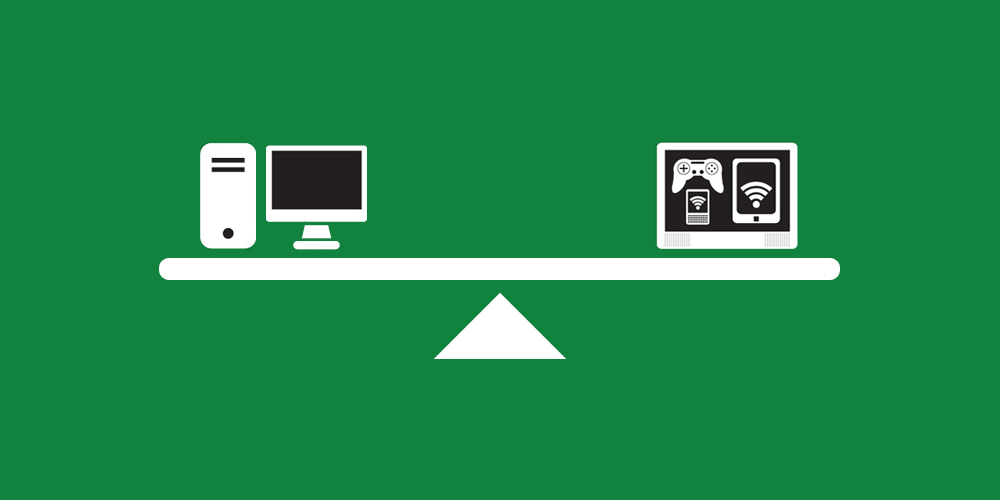 This could allow us to move on to the 'post-PC era', the time when everything is networked, portable and synced.
In general, a post-PC era can be described as the moment where mobile devices such as smartphones and tablet computers as well as other mobile computers such as wearable, have become ubiquitous. These devices emphasize portability and connectivity, including the use of cloud-based services, more focused "apps" to perform tasks, and the ability to synchronize information between multiple devices seamlessly.
The term was coined by David D. Clark, a senior scientist at MIT's Computer Science and Artificial Intelligence Lab, back in 1999. At the time, he said that a post-PC world is where entertainment, communication, productivity and others can be done through a variety of devices, and not limited to just PCs.
He predicted that the modern days of computing would come.
Fast forward past the 21st century, people are buying smartphones to fulfill their digital needs. People also buy smartwatches to get information regarding their health, and smart IoT devices to power their homes.
With those devices, things got a lot easier, in a way that it was previously impossible: we can stream mobiles directly into our TVs; buy almost anything, even from other countries, from the comfort of our homes; get news happening elsewhere across the globe, in different languages, translated to our native tongue, all in real time; and connect with people no matter where they are.
Data has moved from traditional servers to the cloud. So why can't computers be replaced?
Part of the answer has to do with the resilience of PCs in the market.
During the D5 conference back in 2007 (link), where Bill Gates and Steve Jobs sat down with Wall Street Journal columnists Kara Swisher and journalist Walt Mossberg, Jobs said that:
"This general purpose device is going to continue to be with us and morph with us, whether it's a tablet or a notebook or, you know, a big curved desktop that you have at your house or whatever it might be."
And when comparing tablets and PCs to cars and trucks, Jobs said that:
"[PCs are] still going to be around. They're still going to have a lot of value. But they're going to be used by like one out of x people."
Gates also once said that PCs will remain "the primary computing tool" but works "in tandem with other cool devices."
But that was years ago.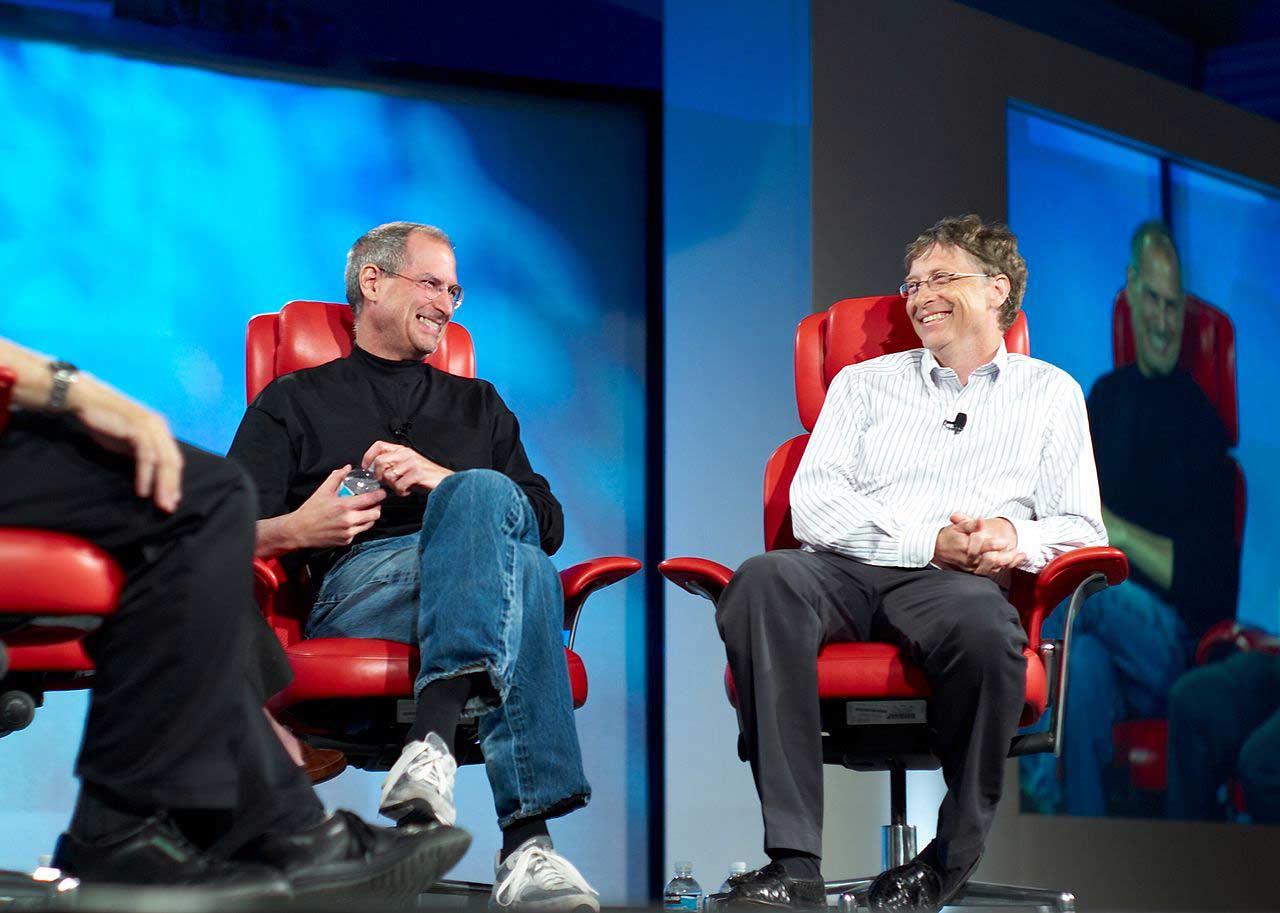 Walter Mossberg and Kara Swisher interviewed Steve Jobs and Bill Gates at 'D5: All Things Digital' conference in Carlsbad, California, in 2007
In this modern era, many business professionals can use thinner and thinner notebooks or tablets, use wireless mouse and keyboard, connected to the internet, also wirelessly, and use software that runs in the cloud using APIs. With foldable displays on smartphones, things can be even more portable.
But does that mean PCs are replaceable?
Tim Cook once said that the concept that a PC would no longer have to be the center of one's digital life, considering them to be a "device" on the same level as any portable device that a particular user owns.
He explained that mobile devices such as tablets and smartphones would be "more portable, more personal and dramatically easier to use than any PC has ever been."
So here, the answer would depend on how people in general would accept the newer technology as the replacement of what they are already comfortable with in using. And this should followed by:
Powerful Devices: These devices should be smaller in size, powerful in local processing, have huge storage and capable of rendering sophisticated graphics.
Peripheral: Could keyboards and mice (trackballs/trackpads) be replaced by touchscreens and styluses? Some work require speed typing and pixel-precision.
Source and display: Should devices replace PCs, they should as well be capable of processing and computing data from different sources, and display the output to external devices.
Connectivity: Whatever device should replace PCs, they should be capable of facilitating constant internet access either through Wi-Fi or cellular data.
Portability: If smart devices want to become the replacement of PCs, they must be capable of becoming as portable as a smartphone, but as powerful as a PC.
If devices can tick all of the above criteria, it may as well capable of replacing traditional PCs and laptops.