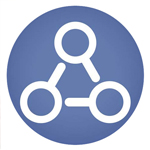 Facebook introduced Graph Search. The new feature enables Facebook users to conduct natural real time searches on contents and information based on its association with their friends and other people, making those Facebook Likes of business pages and interests ever more valuable to harness the association of opinion leaders amongst peers groups.
The Graph Search feature was launched in Beta in January 2013 as a limited preview for some English users in the U.S..
Although the feature is new to Facebook, it has be disregard for not being innovative enough, online bloggers almost immediately declared it to be a flop. Investors agreed, driving the stock down almost 3 percent.
Graph Search is integrated with Microsoft's search engine, Bing. And when Graph Search is unable to find an answer, Bing will provide the answers. Facebook has not chosen Google as its search provider since Graph Search does not search for indexed web pages.
"Graph Search is different than Google. We don't index the web," said Mark Zuckerberg, Chief Executive and Facebook founder.
Zuckerberg has described this as being the third pillar of Facebook the other two being 'Newsfeed' and 'Timeline'. Graph Search is centered on finding four types of things: People, Status Updates, Photos, Places, Interests and things Liked by users. Users are able to search their friends based on the information they have given Facebook permission to publish. For example, users will be able to quickly find "Restaurants liked by friends in Jakarta" or "photos of my friends taken in Singapore."
The technology Graph Search uses, is also able to find people from their specific occupation, a similar feature that LinkedIn, a professional oriented social site, currently use to manage professional relationships.
Regardless of its uses, more and more people are potentially searching for a brand in Facebook. For businesses and companies, this makes it ever more prevalent to be visible online and encourage their customers to Like their business page and learn the new art of 'search optimization'.
At this moment, Facebook search feature has been criticized more than often for its lack of ability and effectiveness. This has made Zuckerberg and his team to change how the social site that recently reached a billion users, maintains its search feature. The feature is currently released as beta until its ready to be placed in every of Facebook users' home page.
Criticisms and the New Paradigm
Despite the criticisms since its Graph Search first announced to public, In the eye of other observers and users, Facebook that also has launched a new voice messaging feature in its chat service, has also made a new paradigm in the search ecosystem that could make modern search giants start to look dated. Graph Search is a powerful new vehicle for discovery, making it a smart, original, and a foundational piece of Facebook's future as a relevant social network.
Today's web is very different than the one that Larry Page and Sergey Brin decided to index in 1995. People that said praised the new feature, sees that the pieces of search formula has changed over the years, especially when more and more people are interacting through the social web.
Facebook may not be going after traditional web search because it doesn't need to. With over a trillion connections, the data that covers people's preferences and relationships, as well as the story of their lives, is big enough to have a search engine on its own. Graph Search also creates an entirely new reason to use Facebook: discovery. And If Facebook did build a mobile phone operating system, it would have the Graph Search functionality embedded to the OS, and direct people down to a never-ending path of mobile discovery: apps, friends, photos, places, and so forth. Graph Search in Facebook is like Google Now, or Apple's voiceless Siri.
But although Graph Search obeys Facebook users' privacy, by sharing anything on Facebook, users are at risk of over-sharing more than ever. This means that users will think long and hard about every little thing they contribute to Facebook's data banks. The visibility of Graph Search contributions can apparently be controlled in the privacy settings, but as it is about Facebook and privacy, it's not immediately obvious who will be able to see what. And for those that concerns privacy, this puts a relentless work for them to figure this out on Facebook's behalf, in which could be annoying to most people.