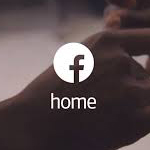 Speculations about Facebook to release its own smartphone has not been proven. Instead, the company announced "Home" to make Facebook as the center of all activity in mobile devices.
Facebook, on April 4th, 2013, announced a new app that is meant to replace the users' standard Android's homescreen with an immersive Facebook experience featuring Cover Feed, which shows a constant stream of full screen photos, status updates, and notifications.
"On purpose, we don't think of making our own smartphone of operating system. What we think is how to create the best experience for users with their smartphones," said Facebook founder and CEO, Mark Zuckerberg, in his Facebook office in Menlo Park, California.
The solution Facebook came in mind is to integrate a software into the smartphone's operating system, but give more experience than most other apps.
With Home, Zuckerberg claims that users will not longer need to open apps just to see expected timeline or updates because all will be integrated to the homescreen. Updates and notifications will always aggregate whether the device is in use or in standby or sleep.
Home also integrates the messaging feature in the mobile device it is installed with Facebook Chat with feature that gives interactive profile picture.
The word "Home" is because it's structure is meant to change the function of the users' lockscreen and homescreen. When Home is installed, Facebook will intergrate to the operating system that it becomes the first activity to be shown.
Facebook Home is available for Android devices from April 12th, 2013. Home is available for only several smartphone manufacturers and comes pre-installed on some newer devices.
Facebook has created the Facebook Home Program to allow a handset makers to optimize the Home experience. Partners include AT&T, Orange, Qualcomm, HTC, Samsung, Huawei, Sony, EE, ZTE, Lenovo, and Alcatel.
People Beyond Applications and Tasks
For more than three decades, computers that has aided humans were designed to use applications and work on tasks. This was the main reason Facebook created Home. With Home, Facebook is putting people above applications and tasks.
Although in today's modern and social world the sentence can be relevant, there are times that people just wants to know about what is happening in their social environment without being bothered by applications and tasks. With Home, social networking activity is just around one swipe of your mobile device.
Despite being integrated to the operating system and become the layer above apps and task, Home gives its users the ability to access all the apps on their mobile devices by a mere swipe.
Competing with Google
Facebook's Founder and CEO, Mark Zuckerberg, believed that the Home feature will attract many users for two main reasons: First, because of statistics for mobile users that access Facebook three times more than any other apps. and second, because Home is designed so well that he claims Home to be the app that gives the best experience to Android users.
Despite the feature that Home can give to Android users, Android is Google's. This highlights a new battle between the two giants. The integration of Home into Android devices will make Android's (Google) native apps that also include email, chat features and Google+ to be 'put aside'. Although Home can create a new war between the two, Facebook's choice for Android is only because of its openness.
For several years, Facebook has encountered troubles in monetizing its apps on mobile devices although 70 percent of Facebook users use their mobile devices to access the social network. And about 157 million users out of more than a billion Facebook users only access their mobile device for Facebook. Home has given Facebook another source of light to put ads as its source of revenue.
Home that was unveiled on 4th of April as a "wrapper" for Android and puts Facebook feeds on a phone's main screen, could make Facebook able to collect user detailed information, and could intrude on private life, commentators warned. Facebook's Home could "destroy" privacy, warn industry watchers and analysts.
Many took issue with the claim that home put people, not apps, at the heart of the mobile experience, saying it only would help Facebook sell ads.
A Glimpse of Home
Home is not a smartphone nor an operating system. Home is an app that integrates to the mobile operating system it is installed into.
Facebook claims that Home can improve social experience on mobile devices, making it a social device.
Home is available for Android operating system. This is because Android is open-source and is more "open" than any other mobile operating systems.
Home's main features are: Cover Feed that changes the locksceen and homescreen that aggregates Facebook's timeline, and Chat Heads to ease Facebook chats feature.
Facebook Home is available for only several Android handsets that include high-end HTC and Samsung devices.
The app is available for download in April 12th, 2013.
Until late April 2013, Facebook Home has been downloaded more than 500,000 times. Most reviewers rated the apps negative because of the many bugs they found, and the amount of RAM in takes that is much more than expected. The high number of downloads is mainly because of people's curiosity about the app.
A month after its release, Facebook Home has reached 1 million downloads, according to download numbers at Google Play. While Facebook Home for Android achieved its first 500,000 downloads in its first 10 days out, it took twice as long to log another 500,000 downloads, indicating a decrease in demand.
Beside negative reviews, the app has been awarded a cumulative two-star review from the more than 16,000 reviews on its Google Play page.
The social network released updates to the app it hopes will address some of those user complaints. In addition to bug fixes, each new version won't block side-loading, a process for transferring the app from supported devices to non-supported devices.
Conclusion
Overall, Facebook Home will decrease the time user takes to to check Facebook. Considering what Zuckerberg said about users spending 20 percent of their mobile time on social and open their phones 100 times a day, those shaved seconds can really add up. Home on smartphones and tablets will mostly appeal to hardcore social networkers, but they give users a vision of Facebook's ideal experience, how it wants users to be perpetually connected. It'll be each user's decision just how social they want to be.