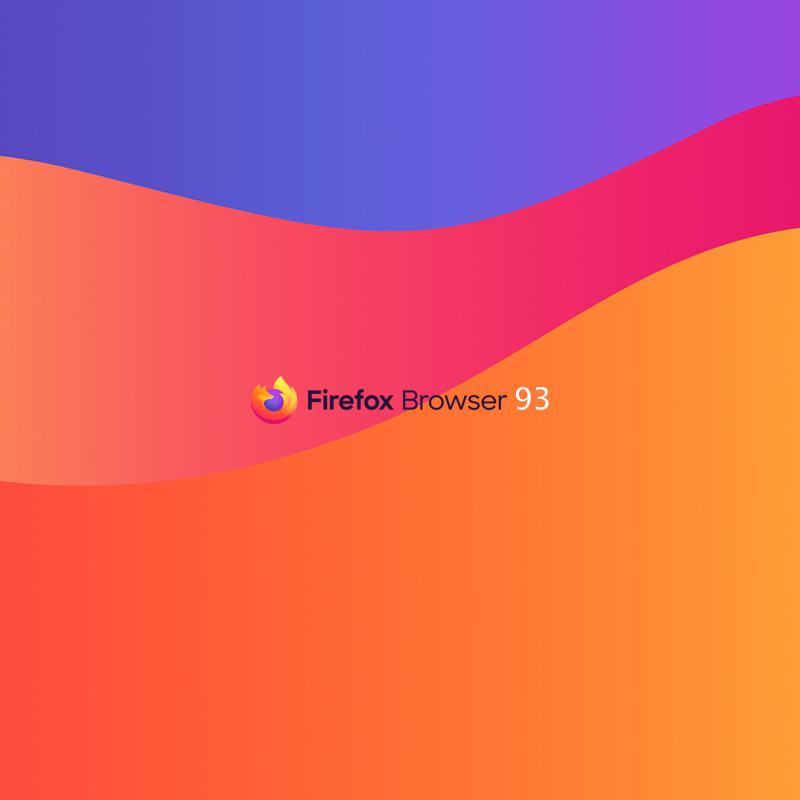 When it comes to software, it's all about improvements. And improvements come with additions.
Mozilla is the creator of the popular Mozilla web browser. This time, version 93 of the browser has arrived. And among the numerous improvements, include the addition of the 'tab unloading' feature.
This feature should come in handy when users' computers run out of resources.
Initially introduced on Windows operating system, what tab unloading does, is unloading tabs that are least recently used. The feature does this when the browser believes that an out-of-memory crash is certain to happen.
To ensure the best of experience, Firefox 93 won't unload tabs that are at the foreground or pinned.
As for tabs that are opened through picture-in-picture, or the ones that play sound, are less likely to be unloaded.
On Windows, the threshold is around the 6% mark, Mozilla engineer Haik Aftandilian wrote in a blog post.
Firefox's tab unloading feature, when it first arrived on Firefox Nightly for developers
"We have experimented with tab unloading on Windows in the past, but a problem we could not get past was that finding a balance between decreasing the browser's memory usage and annoying the user because there's a slight delay as the tab gets reloaded, is a rather difficult exercise, and we never got satisfactory results," he said.
"We have now approached the problem again by refining our low-memory detection and tab selection algorithm and narrowing the action to the case where we are sure we're providing a user benefit: if the browser is about to crash."
Also coming in Firefox 93 is functionality to block HTTP downloads from HTTPS pages.
On the security side, Firefox 93 starts introducing dialog to users to warn then of they are facing potential security risk. The warning also provides users the option if they wish to continue, or if they wish to blocking downloads from sandboxed iframes, unless they have the allow-downloads attribute.
The browser has also ended by default support for 3DES encryption. However, Firefox 93 can still support it when sites users visit use the deprecated TLS versions.
"Recent measurements indicate that Firefox encounters servers that choose to use 3DES about as often as servers that use deprecated versions of TLS," Mozilla said in another blog post.
"As long as 3DES remains an option that Firefox provides, it poses a security and privacy risk. Because it is no longer necessary or prudent to use this encryption algorithm, it is disabled by default in Firefox 93."
On the privacy side, Firefox 93 introduces the third version of its SmartBlock technology, which aims to replace Google Analytics, Optimizely, Criteo, Amazon TAM, and various Google advertising JavaScript.
On their place, Firefox can deploy local versions of them that behave close enough like the originals.
The SmartBlock mechanism was first introduced by Mozilla with the release of Firefox 87 in March. This approach is to ensure that Firefox's Tracking Protection feature and Strict Mode don't break websites when blocking tracking scripts.
The browser is also changing its referrer policy to ensure websites users visit do not overwrite the default trimming that Firefox applies to cross site URLs. Same site requests will continue to pass the full referring URL.
Among others, another notable thing Mozilla is introducing alongside Firefox 93, is ads.
Yes, advertisements.
As a company that said it is committed to preserve users' privacy using "no shady privacy policies or back doors for advertisers," things are going to be quite differently with Firefox finally showing advertisements on its address bar.
On the address bar, when users type something, Firefox can show sponsored suggestions.
Firefox Suggest. (Credit: Mozilla)
But Mozilla doesn't introduce the ads as "ads."
Instead, the company bundles it with a feature it calls Firefox Suggest.
Initially for users in the U.S., the company describes it as "a new feature that serves as a trustworthy guide to the better web, surfacing relevant information and sites to help you accomplish your goals."
"When contextual suggestions are enabled, Firefox Suggest uses your city location and search keywords to make contextual suggestions from Firefox and our partners while keeping your privacy in mind," a Firefox's support page explained.
What this means, Firefox Suggest is not focused on showing ads. Instead, it can "suggest" results that include traditional suggestions like browsing history and open tabs, as well as the sponsored suggestions from partners.
The Firefox Suggest feature is also being pushed out to users using Firefox version 92.
But again, Mozilla is committed in preserving users' privacy. This is why the company said that the relevant suggestions come from its trusted partners, and that "no new data is collected, stored, or shared to make these new recommendations."
What's more, users can turn it off. Users just need to go to 'Preferences' and then head to 'Privacy & Security'. There, they can access Firefox Suggest'.
Other features that come with Firefox 93, include a support for AVIF image format, improved PDF editor, and a list of security patches and bug fixes.