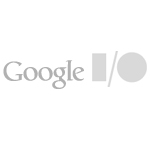 Google I/O is a conference where the California-based company unveil many of the projects they've been keeping under wraps for months. And in 2014, the event that took place in June 25-26 at the Moscone Center, San Francisco, is more of a big push into the Android wearables and mobile devices. The event wasn't much hard news, but the vision that aimed at inspiring developers, can be either remarkable or frightening.
Google was releasing new APIs and SDKs in order to encourage developers to make apps that will encourage users to buy an Android TV, or put Android Auto in their cars. What was highlighted on the event won't change the world right now, but it certainly gave a glimpse of what an Android world would be.
The event that was a more developer-focused Google I/O, was showing how the company is trying to tie all of its projects and services together, ending a bit of its fragmentation.
Android L, the KitKat Successor
Android L is the newest version of Google mobile operating system after the KitKat. The latest version that is brought by the letter L, is features performance and design optimizations of its billion-strong mobile operating system. First, notifications are improved significantly and are incorporated into the lockscreen. The L looks great with Google's Material Design, a new aesthetic and style guide that gives a focus on object depth and animation. It "pops" with a UI that's consistent between Android, Chrome OS and Android Wear.
The "personal unlock" feature lets users to authenticate and unlock their Android phone or tablet simply by placing it near an Android smartwatch or other device. The L also boosts the OS's graphical and battery performance, and uses the new and improved ART (Android Run Time) that can double its performance.
Read: Android 5.0 Lollipop: A Sweet Design Beyond Mobile
Android Wear, a New Phase in Miniaturization of Technology.
Google had already announced Android Wear, a version of the mobile OS specifically made for wearable devices like smartwatches. At the event, Google gave a further insight into Android Wear.
The first two Android Wear smartwatches are the LC G Watch and Samsung Gear Live. The device and its platform made their way on-stage at the I/O event, where the company called it a "new phase in miniaturization of technology."
According to Google, smartwatches is the first possible way to make a powerful computer comfortable on the body all day long. And because Android users typically check their phone 125 times a day, Android Wear that is put on the wrist of its user, can create a better experience for mobile users.
Android Wear supports both circular and square-shaped displays and follow Google's design trend of appearing as a stream of cards. Swiping and pressing and holding changes cards and options.
Apps for reminders, navigation via Google Maps mobile were demoed and a full Android Wear SDK is available to developers.
Despite the company dove into wearables, but its face-worn device Google Glass didn't get much of the spotlight. To fill the excitement, Google;s Advanced Technology and Projects (ATAP) that serves as the little brother to Google X, the area of the company focused on moonshot projects like self-driving cars and Google Glass, was showing Project Tango and Project Ara.
Android Auto, following Apple's Lead
Google used its annual I/O conference to unveil plans for its next step in world dominance: Android Auto.
Like Apple's CarPlay, Android Auto relies on users bringing their own smartphone, and the bigger screen built into the dashboard displays information such as maps and guidance. It can also show music library and information from Google Now and other apps. As well as having much larger buttons for easy operation, Android Auto is also voice controlled.
Having a display that aids the driver isn't a new development for car technology, but Android Auto means that users can keep their hands on the wheel while voice command chooses a music track, enter destination on satellite navigation, reply to text messages and emails, and read them aloud when they arrive, make a phone call, and so forth.
Android TV for Attention
After Google intended to rebranded its Google TV platform to Android TV, Google at the event was proving that itself that the company is simply giving TV the same level of attention as phones and tablets have traditionally enjoyed. The event was the first time Google demoed its TV features on stage.
Android TV is simply a means of bringing the set of apps and features from an Android smartphone/tablet to TV. Android TV is similar to other smart TVs, but instead of relying on proprietary app stores,users can access Google Play apps and content.
Android TV requires a directional D-pad, which could appear in a traditional remote, a virtual keypad on a smartphone or even a gamepad. The TV that could handle both HDMI and streaming video, is equipped with voice input with its new voice search capabilities. This feature makes it go beyond the usual search for movie titles and TV shows after it is shown to be able to search actresses biography and more.
The platform has manufacturers including Sony, Sharp and Philips already on board.
Android Apps for Chromebooks
Google is trying to bridge the gap Chromebook laptops and Android mobile devices, making app and data exchange seamless. By bridging the gap, users can run Android apps on their Chromebook. During the demo, the apps were transferred from the smartphone to Chromebook.
Other demonstrations highlighted how the Chromebook was linked to Android smartphones. A Chromebook showed notifications about an incoming call and text message on a smartphone, and also showed an alert that the smartphone battery was low. This is similar to how smartwatches display notifications and music playlists from Android smartphones.
Chromecast Gets Android Mirroring, Backdrop and More
To prove that anything on a user smartphone/tablet can be put up on the big screen, Chromecast, the app-streaming media stick, is officially getting its mirroring of Android devices. This matches the current Chrome browser mirroring as well as the iOS Apple TV mirroring option that's long been available. This feature that lets users mirror their Android devices on the television sets, can also show apps like Google Earth or the smartphone's camera viewfinder.
The device is also updated with Backdrop and the ability to stream contents from Android device to the Chromecast-linked television even when on a different Wi-Fi network.
Android One, the Blueprint for the Next Billion
Google wants to see an Android smartphone in every hand across the world, and at the event, it's announcing a program designed to help manufacturers make that happen. The initiative, called Android One. The smartphone program strives to provide a unified feature set tailored-made for the market the phone is launching in. It's a blueprint for a low-end phone where manufacturers can follow to make what amounts a handset that is set to reel in "the next billion" users coming from developing countries.
India is the first country to begin the program. One example of what the hardware could look like is a model from Micromax, a dual SIM cards, 4.5" display, expandable storage, and an FM radio device that falls under $100. With Android One, Google is creating a series of hardware reference platforms aimed at bringing a quality Android experience to emerging markets, at affordable prices.
Micromax, Spice and Karbonn are the first participants into the Android One initiative.